The Nov. 6 election for the District 5 seat in the Colorado Senate sets up like the typical Western Slope political contest in which the geographical boundaries contain a mix of ski towns and ranching communities, with unaffiliated voters outnumbering Republicans and Democrats.
State Sen. Kerry Donovan, D-Vail, is seeking re-election to the seat she narrowly won in 2014 with 49 percent of the vote. She faces Olen Lund, R-Paonia, a farmer and two-term Delta County commissioner. Lund is 58 and Donovan is 39.
The district includes seven counties: Chaffee, Delta, Eagle, Gunnison, Hinsdale, Lake and Pitkin. Those who are unaffiliated with a political party account for 40 percent of the district's 88,274 active voters, according to Colorado Secretary of State's Office data as of Sept. 1. Pitkin County's 11,985 active voters account for only 13.6 percent of the district. Eagle County counts the most voters with 29,277, followed by Delta's 19,323.
Aside from their political leanings, money separates the two candidates in a big way. As of the latest campaign-finance filing to the Secretary of State, Donovan had raised $163,095 through Sept. 12, and counted $117,842 in cash on hand. Lund, meanwhile, garnered $14,376 in total contributions, and had $8,042 left to spend.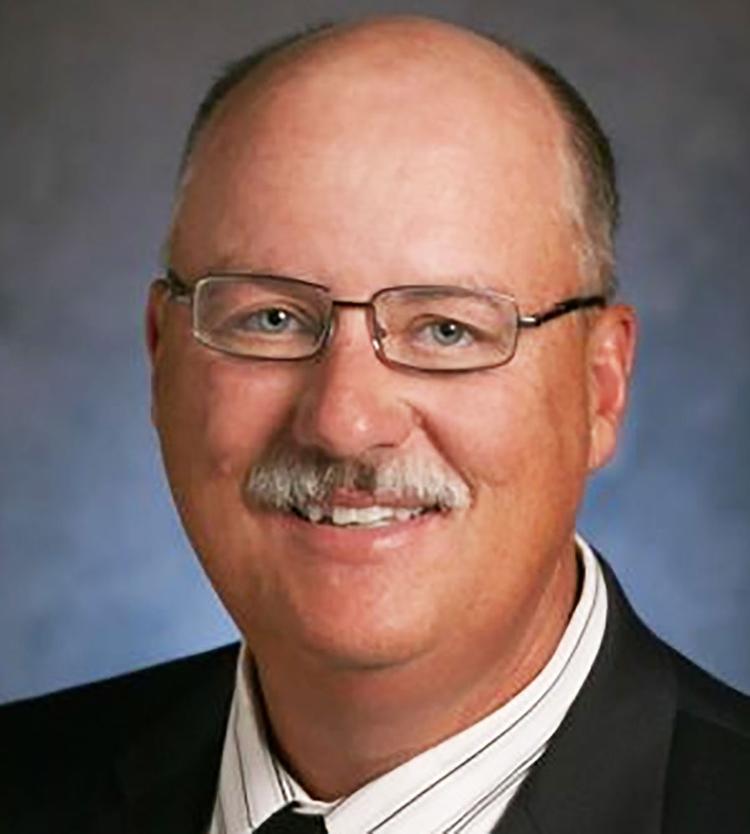 But Lund has received help from so-called "dark money" sources: political nonprofits that don't have to disclose their donors. For example, the Colorado Economic Leadership Fund, an oil-and-gas industry group, has paid for campaign advertising meant to sway voters away from Donovan. With the GOP currently holding a one-seat majority in the Senate and Democrats trying to flip the upper chamber, the oil-and-gas lobby has been backing Republicans, who are more likely to represent their interests in the General Assembly.
"Colorado oil-and-gas companies are giving most of their money to independent expenditures committees that buy TV ads and send out mailers in support of Republican candidates," the Colorado Independent website recently reported.
Lund — who has said he supports fossil-fuel energy development as well as green sources such as solar and wind power — addressed the dark money angle with the Aspen Daily News on Tuesday. He said he has not pursued assistance from big-buck political groups and has little idea of what they've been doing. At the same time, he said he hasn't attempted to stop them.
"I don't know how to stop them. I don't even know who they are," he said.
Lund said despite who's paying for what, he sees himself as the "David" going up against "Goliath" with regard to the fund-raising aspect of Senate District 5 campaign. He said he hasn't paid for any TV commercials but that he saw one he didn't authorize in which Delta County's sheriff endorses him.
"All I can control is my schedule," he said. "Likewise for Sen. Donovan."
As for the influence of big-money groups that get involved in campaigns without being asked, Lund added, "That's the way the election laws have evolved, I guess."
He describes himself as a voice for rural Colorado who wants to battle the urban politicos of Denver and Boulder. "Those of us born and raised in western Colorado know how to work together. We've done it all of our lives," he said early in the campaign. "The Capitol is broken, and we need to fix it. The challenges our state faces are large and getting worse."
Lund elaborated on that Tuesday, saying that while he's a conservative who's affiliated with rural Colorado, he's doesn't consider himself partisan.
"I'm running with an 'R' behind my name, more for the reason of being 'rural' than being 'Republican.' As a county commissioner, I never approached things from a partisan view," he said. "My approach is to be a voice for the people, and not an instrument that can be used for partisan politics. I am for limited government intrusion, a free market and private property rights."
If elected, Lund said he would fight to protect Western Slope water rights. He has served as a state deputy water commissioner, and has noted his other roles in the water arena. He pointed to his effort to forge alliances among farmers, environmentalists, ranchers and recreationalists to modify the Hartland Dam on the Gunnison River to assist the movements of both endangered fish and recreational boaters along the river.
"Water is the lifeblood of everyone in Senate District 5," he said. "I have a lot of exposure and experience with the water situation. Someone asked me the other day, 'What's the 'silver bullet' for water?' There is no silver bullet."
Lund said the future of water protection lies in additional storage options. "On the Western Slope we are committed through compacts to delivering a certain amount of water to the Lower Colorado River Basin and some to Mexico. And then out of Pitkin County there is some water that is diverted to the east side of the mountains, going to the urban counties. I am encouraged because the Denver Water Service Area has agreed not to go after more Western Slope water without doing compensatory storage, doing things to repay the Western Slope."
He uses this analogy to describe the water situation: "In western Colorado, we're kind of sitting on railroad tracks between a freight train coming from the Front Range and a freight train coming from the down basin. Those two trains are coming toward each other … and we've got to figure out how to work things so that we don't get smashed between the two."
'Fab Five' member
Donovan, a rancher and former Vail town council member, declined comment on Lund's statements about the state Capitol being "broken" and the feeling that the "Denver-Boulder crowd" is working to control the state.
"I think that we're much more productive when we don't create divisions and try to leverage ourselves against one another," Donovan said last week.
The first-term lawmaker commented on being one of the "Fab Five" group of Democratic women from swing districts who, if elected, will play a huge part in taking back the Senate from Republicans.
"Those are the five races that will flip the Senate from Republican back to Democrat," she said. "We've kind of embraced it. It's a great way to talk about these races and we're supporting each other as a team."
Donovan spoke about her legislative accomplishments, from support for rural broadband funding to fighting against the transfer of public lands to the state, which would facilitate those lands being sold to private concerns.
"I got that [public lands] bill defeated on the Senate floor," she said.
Another of Donovan's concerns is the high cost of Western Slope health care. She said she worked to get telemedicine covered by health insurers as a way to improve rural care.
"Telehealth is an emerging way for people to consult with their doctors, or get advice, to determine if they need to visit a hospital, or making sure they are continuing healthy practices if they have a chronic illness," she said. "What we were finding was that insurance companies weren't necessarily reimbursing folks for telehealth services, or they were defining them [in a limited way]."
Donovan also spoke of her four-year effort to pass the Rural Economic Advancement of Colorado Towns Act, or REACT, which she authored. REACT had bipartisan support and a Republican co-sponsor, she pointed out.
"Before this law was passed, if a town was experiencing significant job loss, the town was expected to go and navigate the bureaucracy of the state to find all the resources that could help them," she said. "This bill reverses that, and so the town has to make one phone call to the Department of Local Affairs, and [DOLA] has to help the town be aware of all the things the state has to offer through all the different departments. It's a big paradigm shift."
She also spoke about her efforts to secure more funding for an existing grant program through DOLA called the Rural Economic Development Initiative. REDI projects are designed to strengthen rural communities and promote diversification.
Donovan discussed the pros and cons of being a state senator.
"The bad is when politics trumps the policy," she said. "That's frustrating. For example, I carried a bill this last session that would have lowered our health-care rates by 25 percent. That bill didn't even get a full and fair hearing; they just sent it to the 'kill committee.' That's the part of politics that's infuriating.
"The good part of being a public servant is pretty incredible," Donovan continued. "I have endless stories of remarkable experiences. Just the sheer challenge of representing Senate District 5: I think it's one of the harder districts to represent because of the diversity and the scale of it. Within that, you have places like Aspen and places like Delta that have very different concerns and needs."
She said it's important that she represent all of the district's communities "equally and at the same time."
"Being in the Senate, I'm the only rural Democrat, so not only do I end up being a voice for the diversity of SD-5, but also [I have to assume] a larger role of speaking up for communities across the state and for different issues. It's a great responsibility that I really enjoy. There's nothing that I can dismiss because almost every bill impacts SD-5 in some way."