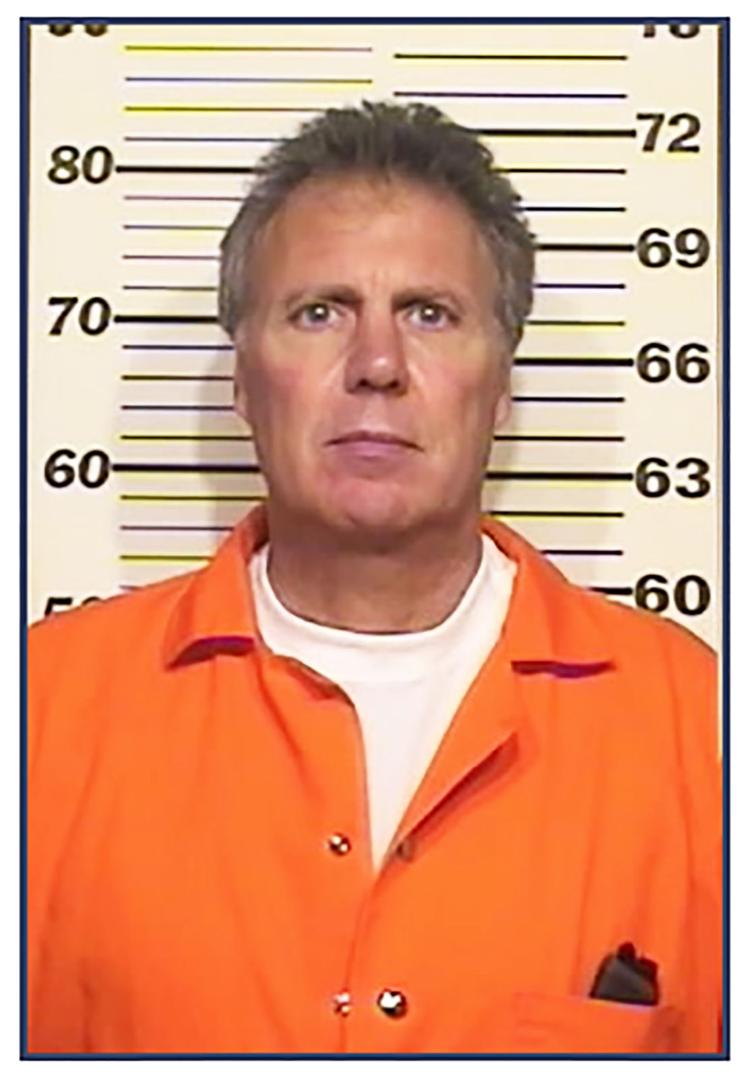 Former Aspen bartender Peter Nardi, who was convicted of felony sexual assault by a local jury four years ago, received a sentencing adjustment Monday in Pitkin County District Court after the Colorado Court of Appeals earlier this year found his original sentence to be in error.
In July 2014, then-District Judge Gail Nichols sentenced Nardi to 11 years to life on the sexual-assault charge alone. In April of that same year, Nardi was convicted of sexual assault and two lesser felonies, along with three misdemeanors. The felony sexual-assault charge was the most serious of the six counts for which Nardi — who has always maintained his innocence — was convicted.
In February, the appellate court found that Nichols, who is now retired, didn't use the correct sentencing guidelines by imposing an 11-years-to-life sentence on the sexual-assault charge. On Tuesday, District Judge Chris Seldin reduced the sentence on that single charge to five years to life.
What that ultimately means for Nardi is uncertain. The sentence on the sexual-assault conviction remains "indeterminate," meaning that under Colorado law, Nardi cannot be paroled unless he completes an offender-rehabilitation program and admits his guilt. As part of that profession of guilt and completion of the program, Nardi would have to pass a polygraph examination.
His public defender on Tuesday, Molly Owens, noted in court Monday that Nardi cannot be released as long as he maintains his innocence.
Also, the convictions on the lesser charges basically amount to another four years of incarceration in state prison. Given that, Nardi's time actually amounts to a nine-years-to-life sentence that began in 2014, Aspen prosecutor Don Nottingham said Monday after the hearing. At Nardi's sentencing hearing four years ago, Nichols and prosecutors calculated the sentence as 15 years to life, based on the 11-year minimum for the sexual assault.
Nottingham said he wasn't sure whether in 2014, the clock first started on the indeterminate sentence on the sexual-assault conviction or on the time for the lesser convictions.
Regardless, Nardi won't be eligible for release until the department of corrections determines he has served the minimum term of nine years and completes the offender program. In court Monday, his time served was calculated at 1,731 days, which amounts to 4.75 years.
"He still has to serve a minimum number of years, which is now nine, and after that, the DOC will have to determine whether they want to release him," Nottingham said, adding that Nardi also could receive credit for good behavior.
In seeking the sentencing reduction, Owens noted the many "positive character reports" from people in the community who have known Nardi for decades. Those reports, submitted to Seldin, "support a different view of Nardi than what was represented by prosecution at trial," she said.
Nardi, 56, who is being housed in the Crowley County Correctional Facility in Olney Springs, declined to speak at Tuesday's hearing. Several locals attended the resentencing hearing in a show of support for him. The victim, who was dating him at the time, was not present, nor did she supply a statement to the court.
Minutes before the hearing, as Nardi was being led into the courtroom by jail deputies, a defense attorney caught Nardi's attention and asked him how he was doing.
"It's getting better every day," he responded.
New motion seeks relief
Also during Tuesday's proceeding, Owens presented a motion on behalf of Nardi that seeks a "petition for post-conviction relief" based on him allegedly having ineffective legal representation before and during his trial. Nardi was represented in 2014 by local attorney John Van Ness, who multiple sources have said is receiving care for a mental-health issue at a facility in Westminster.
Nardi filled out the petition pro se, as his own counsel; the public defender's office was not representing him in the action. The letter to Seldin accompanying the petition states that he wants to receive "a new trial or plea."
"It is my understanding that this petition would start the process and that then an extensive discovery would occur and review of the trial documents and interviewing of witnesses and presentation of evidence," Nardi wrote. "I want to do what is required and provide the right information to get this going quickly as I am in a dangerous environment."
Nardi contends that Van Ness was ineffective for numerous reasons, including:
Failure to file critical motions.
Failure to adequately prepare.
Failure on occasion to show up for court.
Failure to adequately cross-examine the alleged victim and other key witnesses.
Nardi also wrote that Van Ness agreed to represent him at no cost during the trial in return for 70 percent of an award to be recouped "from a later civil suit against the alleged victim if they were to prevail at the criminal trial."
This was unethical and a conflict of interest, according to Nardi, as the defense attorney agreed to represent him knowing Nardi was indigent.
"So who was going to pay for an adequate defense?" Nardi asks in the petition. "The attorneys were required to accept the responsibility to invest money" for experts on DNA and sex crimes and to prepare witnesses, but they failed to do so.
"… the attorneys just winged it," Nardi contends.
Additionally, Van Ness was "mentally impaired" before and during the nine-day trial, according to Nardi.
He slept with his head on the table in front of the judge, smelled of alcohol during court appearances, was unable to complete sentences while examining witnesses and couldn't locate documents because of his disorganization, Nardi claims.
During the April 2014 trial, most of the charges and testimony related to an hours-long ordeal that occurred at the victim's South Mill Street condominium early in the morning of April 6, 2013. According to testimony, Nardi dated the woman from August 2012 to April 2013.
She alleged sexual and physical abuse at Nardi's hands, and said he was jealous and controlling throughout much of their relationship. As for the April 6 ordeal, she said that she returned to her residence after a party and encountered an angry Nardi.
As she was changing into her bedclothes, she said he shoved her into a towel rack in the bathroom. He then dragged her by the hair to the bedroom, where he proceeded to pin her down. Over the course of several hours until the sun came up, he smothered her face with a pillow while beating her on each side of the head.
He also forcefully poured water into her nose and mouth, she testified, and shoved his underwear into her mouth. She said she had trouble breathing, and at one point passed out. She also claimed that Nardi opened her eyelids with his fingers and spit into them, and that he sexually assaulted her with his fingers.