The Pitkin County commissioners' five salaries, combined, cost the taxpayers approximately $407,000 annually, with the highest earner making just north of $84,000 and the lowest taking home just south of $79,000.
Although currently discussing raises, Aspen's mayor and four city council members, combined, bill the city approximately $109,500 each year, with the mayor earning roughly $27,900 annually and each councilor just over $20,400.
"I was ready for a career move," said George Newman, Pitkin County commissioner, as to why he decided to run for office over a decade ago. "I thought this would be a good opportunity to continue my community involvement."
Term-limited, Newman will relinquish the District 5 seat to Commissioner-elect Francie Jacober after having held it for 12 years. According to Newman, he never held a second job while serving as Pitkin County commissioner.
"I purposely ended my last job," Newman said of when he first took office. "I think to be able to do this job effectively, one needs to just devote one's time to it, even though some days may not be completely full. To have another job would perhaps prohibit me from being able to participate in a community meeting or another board meeting."
In addition to attending regularly scheduled county commissioner meetings on the second and fourth Wednesdays of each month, Newman also attends weekly work sessions and serves on a variety of boards. Newman described the Pitkin County commissioner role as "more than a part-time job" but not a "9-to-5 job."
"It really varies. I just think that we're on call, we've got meetings every week, we serve on different boards. So, it's hard to quantify. … It's certainly more than 20 to 25 hours a week," Newman said. "If I'm in a grocery store, people see me as a county commissioner and they approach me in that regard. So, you're always on your game, basically."
According to Newman, in the past, commissioners have held second jobs and believed that it was ultimately up to each commissioner how much or little they devoted to their respective elected positions.
"I think in our community, commissioners have always done more than less," Newman said. "We consider it more than a part-time job."
In Newman's estimation, the job, on average, required at least 30 to 35 hours a week, with some days demanding more than others.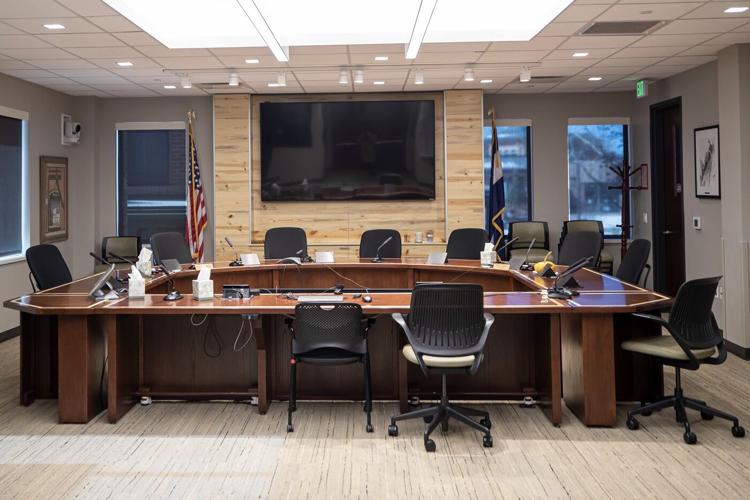 County commissioners like Newman have little to no say in their salaries. Instead, each county falls into one of 24 statutory categories set by the state. Every two years, the director of research of the Legislative Council adjusts commissioner salaries based on the Consumer Price Index for the Denver-Aurora-Lakewood area.
Next year, across the state, the highest-paid county commissioners will earn $125,913, whereas the lowest compensated commissioners will take home $44,046 — a still more-than 35% increase over the salaries paid to Aspen's mayor and city councilors.
When asked if being the mayor of Aspen was a full- or part-time job, Mayor Torre replied that it was a full-time responsibility. The Aspen City Council has regularly scheduled meetings on the second and fourth Tuesday of each month, in addition to weekly work sessions.
"It is seven days a week that you're dealing with constituents, citizens and issues," Torre said. "The workload during the week is definitely 40-plus hours some weeks."
Mayors and city councilors often serve on various boards with county commissioners. Torre, for instance, sits on the Pitkin County Board of Health with Pitkin County Commissioner Greg Poschman, and Newman serves on the RFTA Board with Aspen City Councilor Ann Mullins and Glenwood Springs Mayor Jonathan Godes. Often, board meetings occur on weekdays and can easily last several hours, depending on the topics at hand.
"That's why you don't see a lot of full-time professionals on city council," said Godes, who in addition to his mayoral duties works full-time in real estate finance. "You don't see a lot of dentists, medical professionals. You don't see a lot of teachers, tradespeople, drywallers, plumbers — they have to be on the job, producing, to make money."
Godes said that, on average, he works 15 to 20 hours a week in his official mayoral capacity.
The state does not set pay rates for mayors and city councilors. Instead, cities like Glenwood Springs decide what to pay their elected officials by ordinance. Although the Glenwood Springs City Council took a pay cut due to COVID-19, the mayor generally earns $14,400 annually, with city councilors grossing $12,000 each year.
In Garfield County, all three county commissioners will make just over $100,000 in 2021. Garfield County Commissioner John Martin, who was recently reelected to serve a seventh term, will make $104,567 next year — a $10,317 increase from his 2020 salary of $94,250.
"It depends how motivated you are. I have seen some commissioners that only work, you know, 10 to 15 hours [a week], but I've also seen others like myself do 60 or 70 hours," Martin said. "We're a little more motivated, I think, to work more hours. In some of the other counties, especially the large counties, they only show up at the meetings and make the policy decisions. I find that interesting."
Martin, who has served as a Garfield County commissioner for nearly a quarter of a century, would not comment specifically on which commissioners worked 10 to 15 hours a week, other than to say they weren't from Garfield County.
"They're usually very large counties that have five commissioners or greater," Martin said. "Garfield County is about 3,000 square miles and [has] three commissioners, and we try to cover everything without micromanaging. Please don't think that we micromanage, by any means."
Glenwood Springs City Councilor Tony Hershey could not recall how much he made when he also served on the Aspen City Council years ago.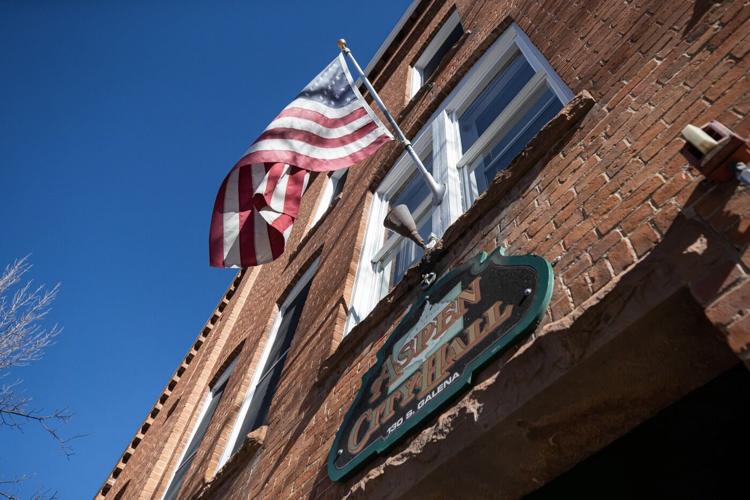 "I think it was $1,000 a month, but maybe it was $500. I don't know," Hershey said. "I always sort of look at it as a token of the time that you're going to put in."
Hershey, like Godes, could not imagine how anyone without a flexible job could possibly serve on city council, given the demands.
"[If] I'm a lift operator, how am I going to afford to take that time off to go to meetings, to go to work sessions … for just a pittance amount of money?" Hershey posed. "If you want good people, you have to pay them accordingly."
Hershey also reported working easily 15 to 20 hours a week in his official capacity as a city councilor.
Thirty-three-year-old Aspen City Councilor Skippy Mesirow said he spends anywhere from "35 to 55 hours" on council work during any given week.
"As long as city council doesn't pay a living wage, we will continue to get disproportionate representation from people who either are independently wealthy or retired, and those are people that should be on council — they're part of our community — but they're not the full community," Mesirow said. "I think the best council reflects the diversity of its community, and the current pay structure is a big inhibitor to that."