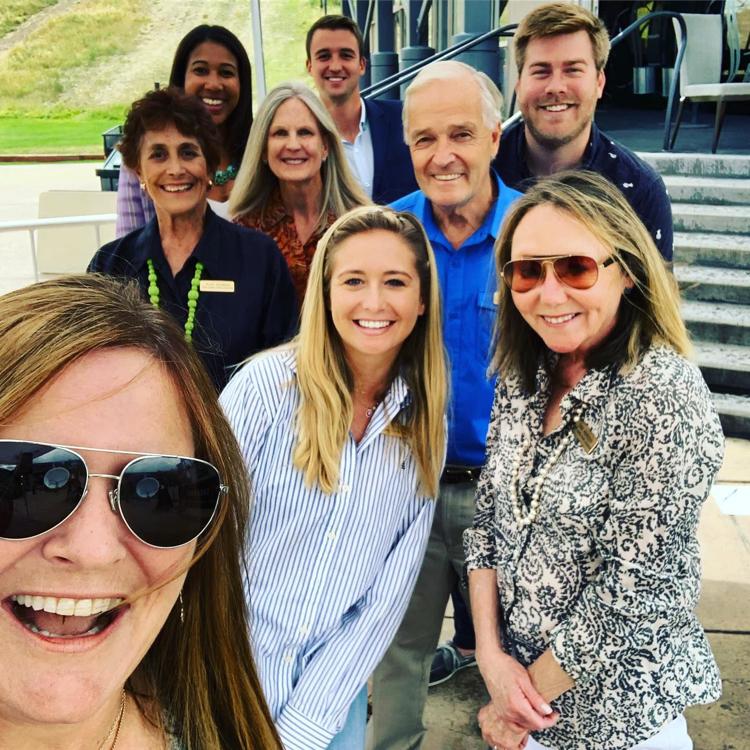 Speaking to a local business crowd Wednesday afternoon, Aspen Skiing Co. CEO Mike Kaplan didn't mince words in discussing the "vocal minority" that spent considerable energy disparaging Ikon Pass holders during the most recent ski season.
 Kaplan addressed Aspen Chamber Resort Association members at the group's Afternoon Blend event on the Sundeck.
"What was honestly disappointing and saddening to me was there was actually some scapegoating going on toward Ikon Pass holders. I call that outright snobbery," he said. "That's not who we are. We love this community, and we love to share it with others. It's in our DNA."
Kaplan acknowledged that there was a decided uptick in traffic this winter, both on the mountain and off — but, he said, the numbers don't support the myth that Ikon passholders were the primary reason for that increase.
He used March 3 — a day on which the Deep Temerity lift line had a rumored 40-minute wait — to illustrate his point.
"Deep Temerity can handle 1,200 people per hour," he said, noting there were almost 800 accessing the lift to mostly expert-only terrain. "If it's distributed proportionally, of those 792 people, 450 were Aspen-Snowmass passholders; 211 were ticket-holders; 129 were Ikon passholders." 
And, he continued, of those 129 Ikon visitors, 30 percent had visited in previous years before Aspen-Snowmass was a participating resort.
"They made it 40 minutes instead of 36 minutes," Kaplan said flatly. "We are all the problem, and it's not a problem. I appreciate the passion and enthusiasm on the hill; I share it with all of you."
Far from a problem, Kaplan views the Ikon Pass as a gateway to the "next generation" of Aspen-Snowmass winter tourists. Not only were last season's Ikon skiers and snowboarders typically younger than the average local passholder — 34 and younger, as opposed to 45 and older — but they were often first-timers.
"It enabled a lot of Front Range skiers to come up here, about half of [all Ikon passholders]. Seventy percent of them were new to Aspen," Kaplan said. "Welcome them; show them around."
It's more than just goodwill, he added. It's also about the bottom line.
"Ikon was not a reaction to 17-18's bad snow. It was really what I call a resiliency strategy. There's sort of this millennial mindset. We all have it, where we're much more likely to want to try new things and explore new places. We gotta be looking ahead and feeding that pipeline," he said.
Of course, that doesn't mean everything about first year of SkiCo's participation in the Ikon Pass went perfectly smoothly.
"All that said, we obviously hear the feedback. We're going to make some changes. The new reality is we're going to be busier on weekends than we used to be," he acknowledged.
At least one of those changes will offer more on-mountain opportunities to locals beyond the four-mountain locale. In the 2019-20 winter season, the relationship between Aspen-Snowmass premier passholders and Ikon passholders will be more symbiotic, Kaplan said.
"If you buy a premier pass, you get a free Ikon Base pass," he said. The added Ikon Base perk is a $749 value that includes 12 resorts under the Alterra Mountain Co. umbrella and five days at icons such as Jackson Hole.    
The Afternoon Blend was so popular among local leaders, the event featured a quorum of Pitkin County commissioners, ACRA President Debbie Braun noted.
That meant that certain topics were off the table during presentations by Kaplan and other Aspen Skiing Co. officials, but that didn't stop Kaplan from alluding to some of the company's plans that have recently sparked debate. 
For instance, he didn't open the Pandora's box that is the proposed Pandora's expansion on Aspen Mountain by using the name explicitly — but he did mention responsible stewardship moving forward.
"We're going to do it the right way," he said. "We gotta keep moving forward. We can't be moving backwards, shrinking our permit boundary. We've done enough of that."
Additionally, Kaplan briefly reiterated his support of the would-be 1A development.
"I think I can talk about 1A a little bit. I remain stalwart that it is the best plan that I have ever seen for that area. I remain as enthusiastic about that as ever," he said. "I implore everybody to come to the table, as they did, to get this project designed. I'm optimistic we can do that."
Generally, optimism was a theme in the presentations ACRA members heard before mingling outside the Sundeck for a social hour. Even Auden Schendler, Aspen Skiing Co.'s vice president of sustainability, spoke of "eudaimonia" — a Greek word commonly translated as happiness or welfare — to root his calls for environmental action.
"It's really much more deep than that," he said of eudaimonia's many meanings. "One definition says it means having a soul worthy of happiness. Here's the problem: There's a series of preconditions that are required to ensure this."
At that, Schendler directed his audience's attention to a map projecting soil moisture content throughout the United States by 2095.
"If you're worried about immigration, look how dry it is in the South," he said. "This is food security. You're going to have maximum immigration problems if we don't change how we're managing CO2 emissions and climate.
Schendler touted Aspen Skiing Co.'s record on collaborating with local municipalities and companies such as Holy Cross Energy to achieve environmental milestones. He went on to emphasize that the looming problems that could come with ignoring climate change also include immediate ones.
"They include housing; they include transport. And these are things that we can and have worked on together," he said.
Admittedly, not every new endeavor during the 2018-19 season was an obvious success, Senior Vice President John Rigney allowed while maintaining his sense of humor.
When he asked the Afternoon Blend crowd how many people attended April's The Après, a first-ever three-day music festival at Buttermilk, perhaps only one person clapped.
"This is probably why we might not be doing it next year," Rigney said to laughter. "It was cool — the music was good — there just weren't as many people as there as I thought there would be." 
At least one festival-goer gave ample feedback, offering possible reasons for the low attendance. Criticism included the venue and the libation selection in a numbered list.
"Why the hell was it not made blatantly obvious that the event was going to be held in a giant, melting snowfield? My shoes were soaked, and I had frozen toes," Rigney read to uproars of laughter. "Two, you guys are selling only Bud Light and Stella at a jam band music festival in Colorado. Are you f---ing kidding me?"
But even the harshest critics still had hope for the future.
"Aspen is totally rad. Figure your s--- out, and next year will be even better," the survey responder concluded.