In recent years, low unemployment rates and the scarcity of affordable housing have been identified by local businesses as reasons for the difficulty in finding qualified workers.
And over the past month, ski resorts from Idaho to Vermont have reported numerous challenges in staffing their operations. Many have had to get creative with their hiring practices, offering generous signing bonuses, free transportation, reduced housing fees and other perks to lure workers into destinations that don't have a big pool of available labor.
But the area's largest employer, Aspen Skiing Co., says it has been able to overcome many of the hiring obstacles inherent to the region and the ski industry in general. The workforce it needs for the 2019-20 season is basically in place, SkiCo officials said last week.
At its winter-season peak, SkiCo will have between 4,000 and 4,500 employees. That total includes full-time, part-time and seasonal workers at its four mountain operations and the local hotels it owns, along with year-round salaried parent company positions.
Public relations manager Tucker Vest Burton said compared with last year, applications for employment were 12 percent higher for the current ski season, which started Saturday with openings at Aspen Mountain and Snowmass Ski Area.
"This year has been the best year for hiring for Aspen Skiing Company in our modern history," she said. "We've had more applicants this year because of our new website, which has allowed us to promote our jobs in a more seamless and effective way."
She was referring to the revamping of the company's online employment section, which can be found at aspensnowmass.com/jobs. Company officials say the section is more user friendly than ever, offering would-be workers more information on housing, wages and benefits than ever before. A "Meet Our People" link features testimonials from employees who speak glowingly about everything from the company's green practices to local outdoor lifestyles to opportunities for community involvement.
"On our website we showcase different career paths, we talk about our benefits and perks, have a helpful Q&A page and offer useful videos," Vest Burton said. "We've really put a lot of effort forward and honed in on how to find great employees."
In August, SkiCo announced that it was increasing its starting wage from $13 to $15 per hour; on Jan. 1, Colorado's minimum wage increases from $11.10 to $12 an hour. The state's minimum wage for tipped employees is $8.08 per hour and that will increase to $8.98 at the start of the year.
SkiCo's move to raise wages makes the local ski company part of a growing trend this year, as other winter destinations across the U.S. have done the same. New Hampshire's Wildcat resort boosted its minimum pay for snowmakers from $13 to $20 per hour, according to an Associated Press story early this month. Bogus Basin, a resort in Idaho, raised its minimum wage for most positions to $10 this year, the Idaho Press reported last week. (In Idaho, the state's minimum wage is $7.25, the same as the federal minimum wage.)
Caleb Sample, SkiCo director of recruiting, said while the increase in starting wages helps, Aspen-Snowmass is in a special position when it comes to obtaining employees.
"We've got more people interested in working for our company than ever before," he said. "Especially when you think about [housing and jobless rates], we've completely reversed the trend. People have asked me, 'Is it because of the pay?'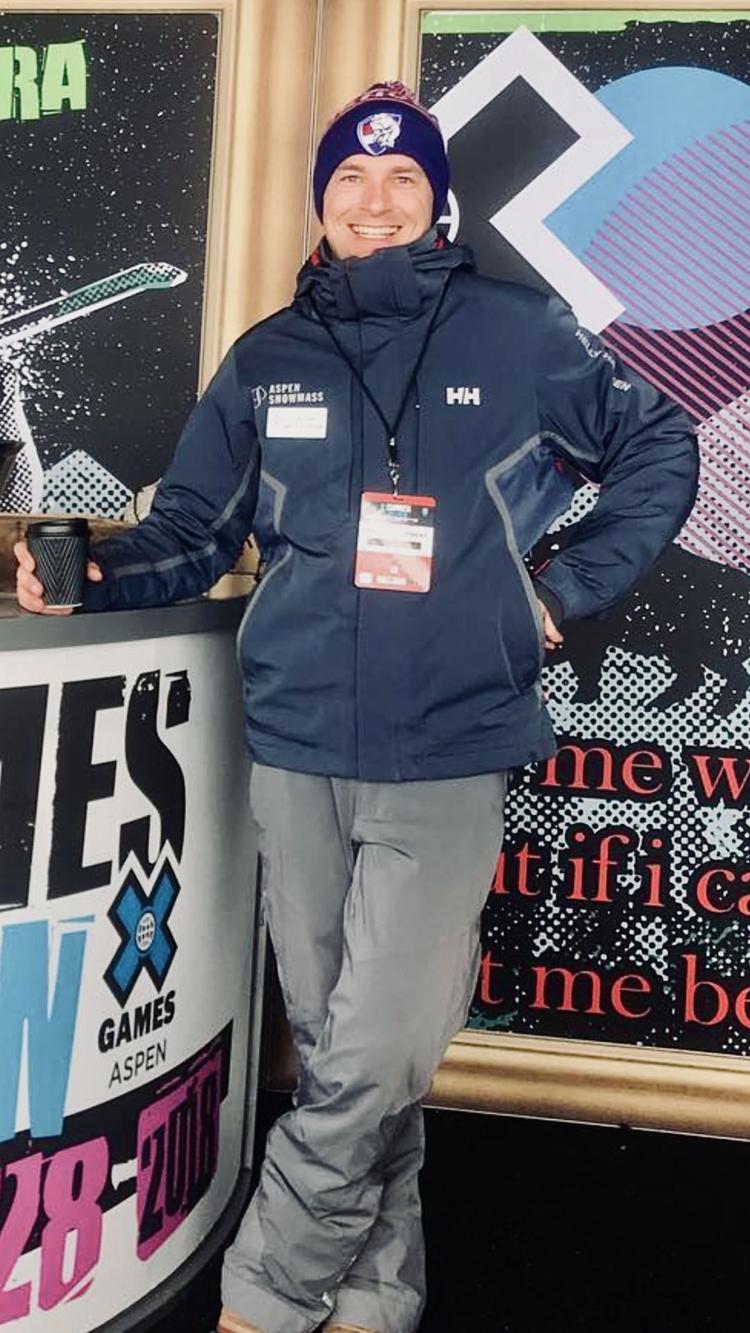 "About 90 to 95 percent of the people we talk to about jobs don't know what we pay," he continued. "They are pleasantly surprised when we tell them. The [$15 starting rate] has been a great tool to kind of lock them in, but it's not the great attractor."
Sample is a native of Australia who has worked in the ski industry for several years. He started as SkiCo's recruiting director in December 2017, and believes the emphasis the company has placed on recruiting over the last two years is beginning to pay off.
"Aspen is such a unique place," he said. "We do not have trouble finding people to come to work for the company."
Still, he understands how the housing crunch affects employers in the Aspen-Snowmass area, including SkiCo, and other ski resorts that are located in remote destinations, away from major metropolitan areas. SkiCo is taking steps to create new housing, including a project in Willits, but the fruits of that labor won't be reaped for a couple of years. The company has a housing steering committee that is continually working on the issue.
"We're interested in adding beds in the valley as opposed to say, just purchasing another housing block," he said. "If we just purchase something, it's not going to help the valley in the long run."
This year, he said, the company helped prospective employees by giving them "insider knowledge" about potential housing opportunities. 
"There is no silver bullet," he said. "We created a website with a Q&A page, [to tell people] 'here's how you get housing.' We give people an 'employee survival guide.' We coach and help people as a recruitment team. Every single person, we basically guide them along the way until they secure housing. We hold their hands and we call around as a company to see if anyone has housing."
A lot of people moving to the valley for a job with another employer don't receive that level of support, he pointed out.
"So that's something that we've created this year and we've found it to really be successful," he said.
The revamped employee section on the website "isn't rocket science," Sample said, but it provides clear and concise information about what the company offers.
"It says here are the career paths, here is an interview with someone who works for us," he said. "It's open and transparent about the benefits, how the international-worker program works, how to live in the valley, how to find housing. If someone asks me, how did you get a 12 percent increase in applicants this year?' I tell them, 'It's the website.'"
Speaking of international workers, the Aspen Daily News reported in early October about how local businesses have been having trouble obtaining the usual number of employees for the upcoming year through the J-1 cultural exchange programs. https://www.aspendailynews.com/news/employers-face-shortage-of-j--visas/article_55b8fa30-e717-11e9-a8e0-c784b5687af4.html
Sample said through extra effort, SkiCo was able to find enough J-1 employees and the shortfall is virtually nonexistent. Basically, a lot of slots were filled earlier than usual.
"Essentially, the J-1 shortage is a nationwide issue," he said. "The agencies and sponsors we work with said that a lot more people were approved for the summer, and so there would a shortage for the winter. We have an organized team now of recruiters, and we work with enough vendors, to secure the J-1s that we needed. We don't have a lot of the same issues as other people in town."
He added that he believes the extra interest in SkiCo jobs this year will end up benefiting employers throughout the valley as new people move to the area and seek second jobs or leave the ski company in later years to take available positions with other businesses.