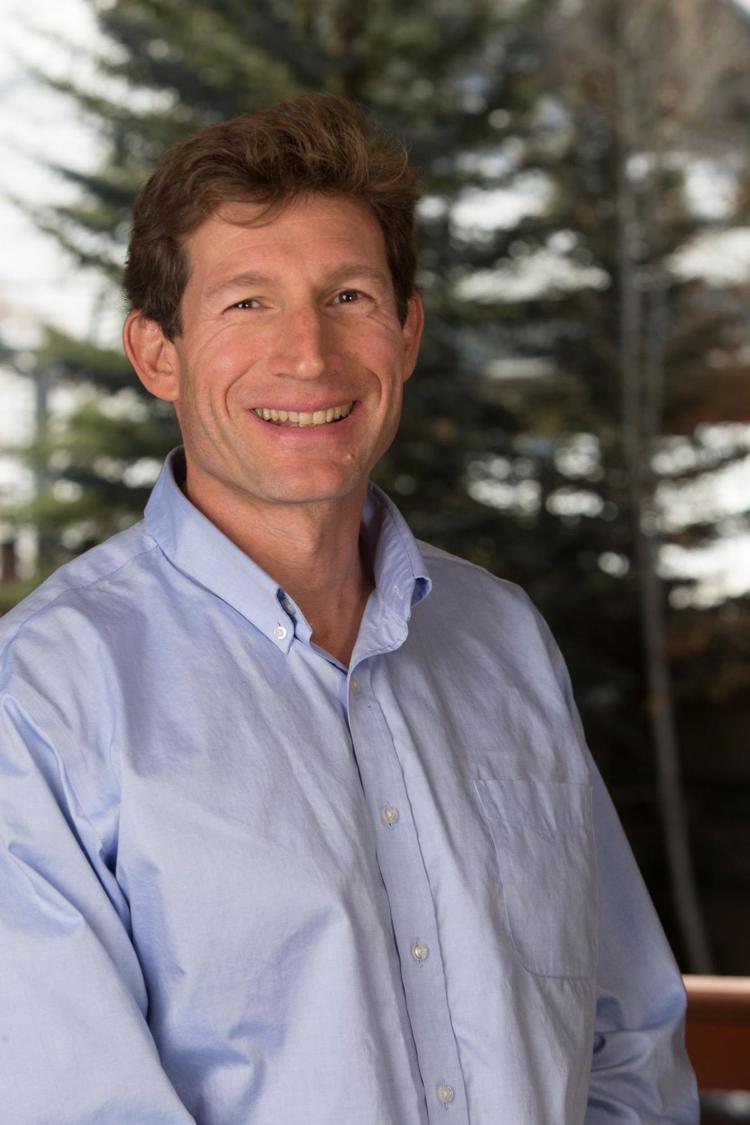 The Aspen Skiing Co. intends to donate a significant portion of its TABOR refund money to the new group, Basalt Area Gives.
According to Auden Schendler, SkiCo's vice-president for sustainability and a Basalt town councilman, the exact amount won't be known until the Basalt town government issues its TABOR refund checks at the end of October. But it will amount to a significant chunk of change for Basalt Area Gives, a group formed last summer in response to Basalt's TABOR controversy.
"We're going to donate two-thirds of our tax refund to the Basalt Area Gives fund and a third to our Caring for Community Fund, which does similar work, and is run by [SkiCo] employees and funded by their donations and a double match from the Aspen Skiing Co. Family Fund," Schendler said. "We aren't sure what the total refund number will be — somewhere between $20,000 and $30,000 — and the portion for the Basalt fund will be two-thirds of that."
According to Schendler, SkiCo owns numerous properties in Basalt, including its office building in downtown, a warehousein the Mid-Valley Business Center and the KOA campground, much of which is used for employee housing.
Basalt Area Gives was established "To invest — via a coordinated giving effort — in the nonprofits and social capital entities that support and enrich the quality of life in the Basalt area community," according to the group's new website.
Basalt Area Gives — née the Basalt Area Community Fund — was spearheaded by long-time Basalt resident Jim Light and ex-Basalt mayor Rick Stevens as a repository for funds donated by Basalt property owners who will receive rebate checks from the town government. Those checks are payback for 10 years when the town inadvertently over-collected property taxes in violation of the amendment to the Colorado Constitution known as the Taxpayer Bill of Rights (TABOR).
TABOR allows for a four-year statute of limitations on such oversights. Still, the total amount of refund checks, scheduled to be mailed out later this month, will total about $2.1 million.
At this point, refund checks are estimated to be about $1,000 for a house now valued at $1 million and about $4,000 for a commercial property valued at $1 million.
Organizers hope enough overcharged Basalt property owners will be inspired to donate their rebate checks to Basalt Area Gives so that a permanent endowment fund of $1 million or more can be established.
As of yesterday, more than $50,000 had been pledged to Basalt Area Gives.
The goal, according to Basalt Area Gives' website is to raise:
• $500,000 or more for long-term support of Basalt area nonprofits via the Aspen Community Foundation's Community Grantmaking program.
• $500,000 or more for short-term support of Basalt area nonprofits.
Schendler has been a supporter of the idea since it was first announced, pledging to donate his personal refund check to Basalt Area Gives shortly after the group was established.
"The mission would be to support the things we badly need to expand in Basalt but haven't had the tax base — child care, affordable housing, mental health, take your pick," Schendler said in July. "More broadly, it could be the seed of an ongoing endowment for the town forever, if it works out. This is a fund that asks: 'What do we care about right now?' I plan to wholeheartedly support this effort. My refund is already dedicated to the fund, and we're looking for others in the community to make that commitment, for larger organizations to join and to create something really positive and forward looking and community building out of what could have been just a big negative. Kudos to Rick and the others he's been talking to for pushing this idea forward. It's the kind of thing that could really unite the community."
Schendler walked those sentiments up the corporate ladder at SkiCo.
"This idea is right in the wheelhouse of our thinking about community," he said. "We already do similar philanthropy, and the chance to create an endowment for Basalt that will address many of the issues we care about — from housing to mental health to education and child care — is too good to pass up. We also like the fact that this is another way the valley can role model for the state and country.
"This is a leadership opportunity to do something good for Basalt by creating a community chest as a way to bolster what government can do," Schendler continued. "We wanted to get out in front of it to encourage other businesses and individuals to donate, too. We'll put [our donation] in the general hopper. There will be a diverse and nonpartisan citizen board that will decide where those funds go."
 Light, who has lived in the Roaring Fork Valley since 1978, said his group is "obviously thrilled that SkiCo has decided to donate. It's a good chunk of money, but, more than that, we think it will help establish momentum to encourage other businesses to donate."
Light, who has been involved with area nonprofit groups for decades, said he has had recent discussions with another noteworthy local business about jumping on board.
"I can't name the business because they still have to consult with another partner, but we have an oral agreement," said Light, who was a managing partner at the Roaring Fork Club for 15 years. "We hope this will be a tipping point."