The Snowmass Club has a new owner. ABA Hospitality on Thursday closed on the venerable private club from Toll Golf for $18.5 million, according to Scott Brown, ABA principal.
"This deal falls in line with our expertise, which is hospitality," Brown said this week from his office that overlooks the Snowmass Club's athletic facility.
The workout area is one section of the 64,000-square-foot main clubhouse that will receive an overhaul under the new ownership group, which includes a silent partner who, like Brown, is a local resident.
There's already a design team in place looking at the facility, Brown said, and they are "giving us a blueprint to make decisions from. How we phase that renovation is to be determined.
"We know we're doing something fun and exciting. We just don't have the road map yet," he said.
The original building, which Brown described as having "good bones," was inspired by a hotel in Zurs, Austria, according to Jim Light, who was part of the team that developed the original Snowmass Club nearly 40 years ago.
It was on a trip to Zurs with Jim Chaffin, a longtime development partner, and then Aspen Skiing Co. executive Jerry Blann, that the men spied a huge elk rack hanging prominently in the Hotel Zurserhof lobby. Upon closer inspection they noticed the elk had been harvested in Snowmass, some 5,300 miles away.
Light and Chaffin would learn that the hotelier and elk hunter, Ernst Skardarasy, had helped Friedl Pfeifer design the trails on Buttermilk back in 1957 after first visiting Aspen as an Austrian team coach for the 1950 FIS World Championships. The men would establish a close kinship while staying at the Zurserhof, during which time Skardarasy shared with them ideas about design and building interiors.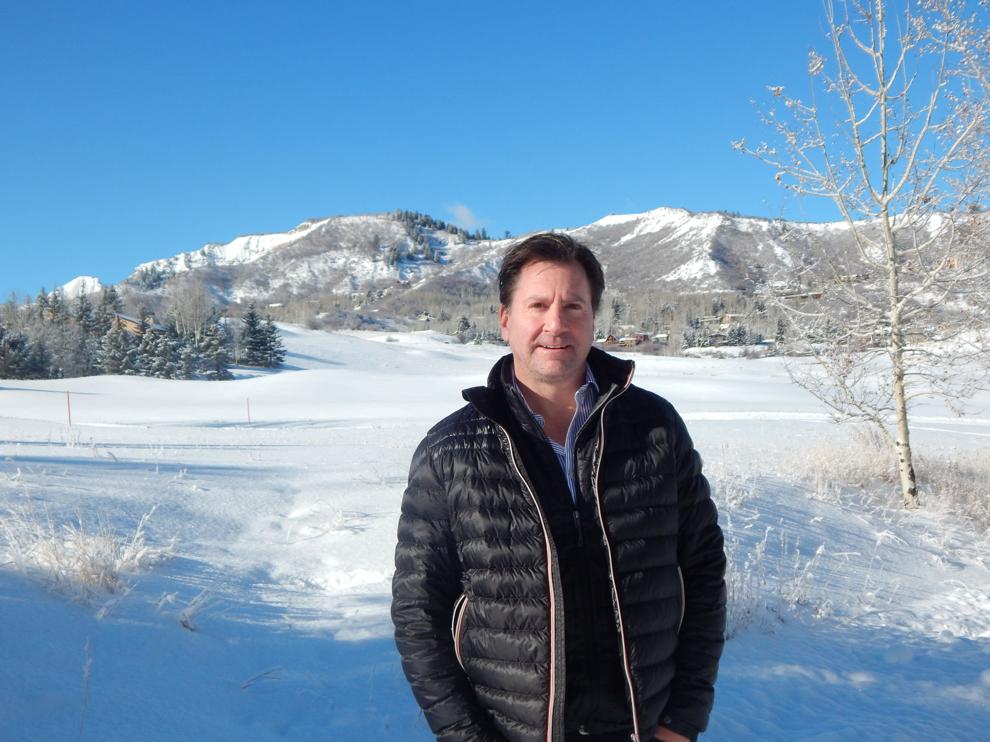 That included utilizing beams from the heart of pine trees that were used for flooring, the ceiling and in the Snowmass Club's bar and reception area. Architect Larry Yaw and craftsman Terry Morse were among the legions of hands and visionaries who helped create the first building's aesthetic, much of which remains to this day.
"We were thoughtful about creating a warm, hospitable place," Light said.
The original Snowmass Club, which Light estimated cost in the neighborhood of $10-11 million to develop, opened in the winter of 1980-81. The first ownership group included 25 or 26 limited partners, "people who knew Snowmass" and invested between $50,000 and $750,000 each, Light said.
The early club featured an Arnold Palmer-designed golf course — a modest course had been developed at this site in the mid-1960s — tennis courts, a pool, workout area and 76-room hotel.
Brown said that despite some grand plans for the club, "We wouldn't tear down the building. It has great bones we want to build around."
He did say there were changes envisioned for the golf course, which was re-created by designer Jim Engh as more of a links course during Aspen Skiing Co.'s ownership tenure. Already, some of the more challenging bunkers, including one located mid-fairway on hole 5, have been filled in.
"Now when you tee off, your ball is playable," Brown said.
Through the ages
Negotiations of the sale terms from Toll to ABA have evolved over the past six months and represent a figure that's about $1.5 million less than what Brown projected back in June when he estimated a price in the $20 million range.
Toll bought the Snowmass Club from SkiCo in 2013 for $9.1 million. SkiCo had purchased the club from Light and Chaffin's group in two separate transactions during the late 1980s and Light recalled, "We sold to SkiCo for essentially what we had in it, around $10 million."
Light said SkiCo made some wise moves once it was the full owner, including converting the hotel rooms into condominiums, expanding the athletic facility and adding three new pools.
In turn, the sale helped the developers finance a new project in Spring Island, Ga.
"The Snowmass Club is definitely the best pool facility in the valley, three hot tubs, one for the kids and two for the adults," said Toni Kronberg, a longtime local resident and swimming instructor.
Brown, who lived in Aspen as a child, moved here last year from San Francisco with his wife and young children and took only a few months before the family decided this was where they wanted to put down roots. ABA is based in Naples, Fla. though Brown said he will be working out of Snowmass.
"This is what I'll be spending the majority of my time on," he said.
Light, in a separate conversation, said he feels confident that having an owner who is rooted in the community and is raising his family here will be beneficial for the club moving forward.
Growing the membership base, which now stands at about 1,150, the majority of which are social members, is in Brown's business plan.
So too are an undetermined number of free market units, though Brown insisted that in terms of development it will be "club first and real estate second."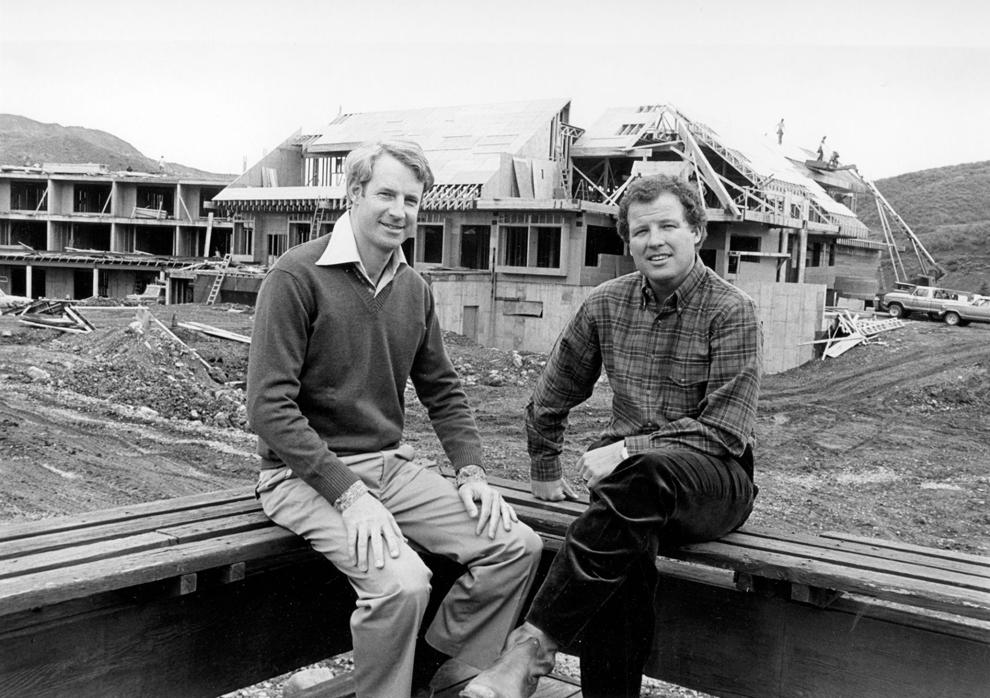 Employee housing is envisioned on a 1.3-acre parcel near the existing Club Commons deed-restricted rentals.
"If I could put 50 units over there that would be awesome," Brown said.
The original club owners brought a big-picture vision to the development, which was located in Pitkin County until its annexation into the newly incorporated town of Snowmass Village in 1978, according to Light. They spent much of the following year in "re-master planning," he said. The result was a downzoning effort which reduced the number of developable units on the land they had acquired by more than half.
"It's like we were helping shape the future. It was a very cooperative process," Light said about the master planning effort.
The partners' emphasis was on quality — nothing had really been built in the village during a three-year period in the mid 1970s — and building summer amenities in the form of a renovated golf course and new tennis courts. Heretofore, the only social activities were located on the Snowmass Mall and most involved drinking.
"By creating an athletic club and affordable local membership, we could create a sense of community," Light recalled.
Almost 40 years later, a new owner with some big ideas now controls an asset that doesn't lack for potential.
"My favorite part of the club is just looking at and envisioning where it could be. When you drive by the golf course it's just so beautiful," Brown said. "It's definitely a place for our kids to learn the family business."