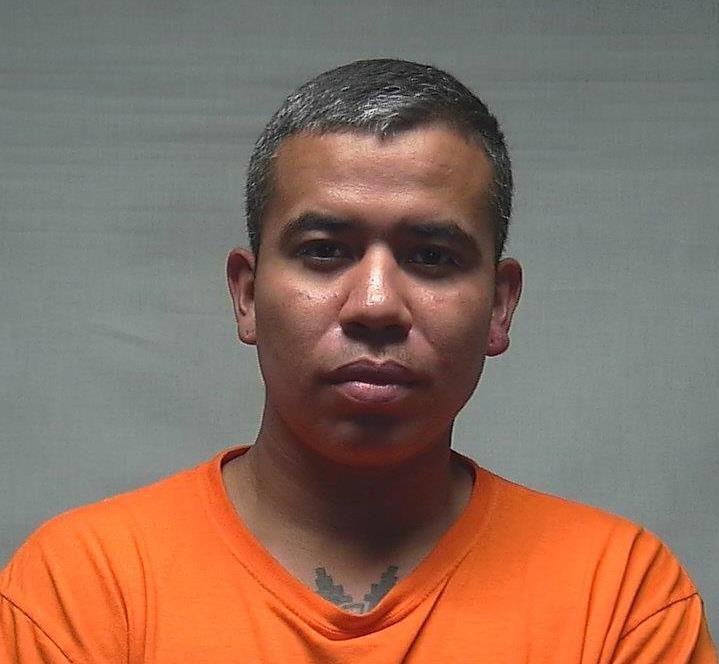 A 27-year-old Snowmass Village man charged with second-degree assault for causing serious bodily injury failed to appear in court Friday and now faces a warrant for his arrest.
Aspen police first arrested Travis James at Maru, an Aspen sushi restaurant, on July 4. James, a former employee of the Mill Street establishment, allegedly punched a then-active employee in the face in what started as a verbal altercation — though witnesses did not know the nature of the argument. 
James told police that the victim "started grabbing James by the shirt and pushing James toward the front entrance and telling James to get out," according to an incident report. 
From there, James "turned around and knocked his a-- out," the narrative continues. The 50-year-old victim at that time was still on his knees, visibly bleeding from the mouth and back of the head. While he could not remember the incident immediately after the alleged assault, once his memory returned, the victim described their interaction a little differently.
"[The victim] told James he needed to leave and began to escort James out of the bar by holding onto his shoulders and walking with him toward the door," according to another incident report.
At the time, police felt that a less-serious third-degree assault charge was fitting of the scene and arrested James, who became belligerent and passively resisted, going limp twice en route to the police vehicle, arresting officer John Woltjer stated in a report. Aspen police Sgt. Rob Fabrocini and patrolling officers Dan Davis and Audrey Radlinski also responded to the call. 
"On the second [time James went limp], officer Davis and I took an arm and a leg each and carried James to my patrol car. It should be noted at this time and in the area of the arrest, there was approximately 100-150 citizens walking on the foot mall and having dinner at nearby restaurants," he wrote.
While James "significantly calmed down" once at the Pitkin County Jail, he continued berating the officers during the ride there.
"During the drive, James continued to yell and curse at Sgt. Fabrocini and I," Woltjer wrote, adding that James blew a .191 blood alcohol content in a portable breath test. He also possessed "a lighter and a marijuana cigarette."
"It was decided he would receive a summons and be released from jail," the narrative continues. James reportedly apologized for his behavior and assured police that he would immediately return to his home in Snowmass Village.
"It should be noted approximately 4-5 hours after I left the jail, I saw James walking in Aspen, however officers did not receive any additional calls for service involving James," Woltjer stated.
Because of the gash on the back of the victim's head, which police estimated was 1.5 inches long, Aspen medics recommended he go to Aspen Valley Hospital, which he did. The victim also maintained contact with police after James' arrest.
"I received a text message from [the victim] stating that his jaw was broken in two places, he received five staples in the back of his head and had a concussion," Woltjer's report reads.
Indeed, the next day, an Aspen Valley Hospital emergency physician signed an APD serious bodily injury form confirming the victim's condition.
"[The doctor] checked yes to two sections: 'a substantial risk of protracted loss or impairment of the function of any part or organ of the body' and 'a break or fracture of hard tissue (such as bone, tooth or cartilage) of any part of the body,'" according to a report. 
At that point, officers sent that information to the district attorney's office to upgrade the charge from third-degree assault to second-degree assault. 
Police also advised the victim of how to procure a protection order against James after the victim alleged that James subsequently showed up at both of his places of employment.
On Aug. 3, Woltjer served James a felony summons from the Pitkin County District Court while James was waiting for a bus at Ruby Park. Though James was scheduled to appear Aug. 16, he did not.