Jen Elias doesn't shy away from the darker subtext of the Stop the Bleed trainings she facilitates. The Valley View Hospital trauma program manager is also a mother — and she'd rather her daughters feel some sense of empowerment in the event of a tragedy than complete helplessness.
"They're doing lockdown drills and active shooter drills," she said of life as a middle school or high school student today. "It's kind of crazy that this is what it's come to, but if you're going to have those kind of drills, at least tell them what to do if something happens. If I can't prevent things from happening, then I want at least my girls to know what to do and how to prepare themselves in case something happens."
And thanks to a national campaign from the Department of Homeland Security and some local initiative, they do — or at least they've been exposed to some potentially life-saving tactics.
When Elias reached out to Tom Penzel, who coordinates capstone projects for Glenwood Springs High School students, about bringing the trainings directly to the school, it was a no brainer, he recalled.
"I said, 'Sure, let's do it,'" he said. "We would have a community meeting upwards of 250 students. She'd do a presentation — sort of a slideshow introduction — then there'd be 25, 30 community members spread around the gym."
Those community members included local first-responders and medical professionals, in addition to school staff.
"They were all EMS, police department, firefighters, doctors," Penzel continued, describing the spring and fall events. "It was very cool. There was a station where smaller groups would gather around and all get to practice on these dummy limbs, where they would simulate bleeding and how you would stop the bleeding with gauze and tie a tourniquet. It was really great to see because it was hands on, and that's great learning for students."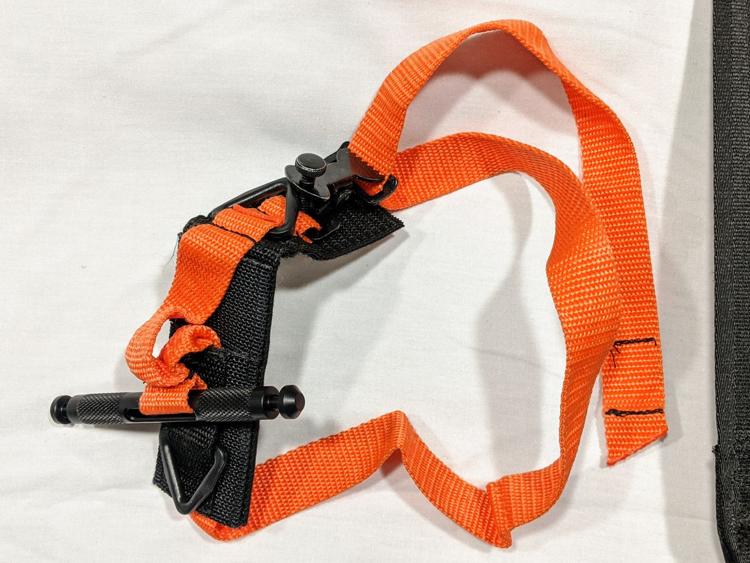 At Glenwood Springs High School, a significant percentage of the student body speaks Spanish as a first language, which was accommodated in the trainings, as well.
"There were bilingual facilitators, so that was great. There were one or two tables that were in Spanish, so students were able to understand it more clearly in their native language," he said.
The program was such a hit, in fact, that a Roaring Fork High School student decided to dedicate her senior capstone project to bringing Stop the Bleed to her fellow Rams. She did so successfully in November, with Elias acting as her "community expert."
"It's quite a production to put on this type of thing," Elias said, adding that one of the bigger undertakings of the Roaring Fork capstone was organizing volunteers. "We need one per every eight students. I think the capstones are so cool because it's such a community-minded project. The emphasis is something that can be sustainable and can continue to improve your community."
Stop the Bleed launched in October 2015 in direct response to the Sandy Hook Elementary School shooting that devastated the country and killed 20 first-graders and six adults three years earlier. Autopsy reports led experts from the American College of Surgeons to conclude that some of those deaths, mostly from severe bleeding, could have maybe been prevented.
"In an event like that — when there's a shooting — the amount of time it takes for any medical personnel to be cleared to enter the scene, it takes between 14 and 18 minutes," Elias said. "It takes 5 to 8 minutes to bleed out."
Since Sandy Hook, there have been more than 180 shootings on American school campuses that have resulted in injury or death. And a report released by the Department of Defense last year showed that more children have died by guns in the United States since that shooting than soldiers have died in overseas combat since 9/11. Such statistics can be understandably daunting, but Elias tries to reassure her students, who range from high school students and staff to Holy Cross Energy employees to her Valley View colleagues.
"When I teach my classes, I tell them, you are working from the time of the event for 14 to 18 minutes … just until help can get there," she said. "I just think people having those kinds of options would lessen the trauma that they would endure if something were to happen and they just sat there and watched it happen."
To be clear, Stop the Bleed trainings are not exclusively framed in mass shooting contexts. Far from it, Elias emphasized.
"We want this to be as common as 'Stop, Drop and Roll' or CPR. Those are scary situations, yet everyone knows about it," she said. "There's all of these scenarios, but this could also be rolling into work on I-70, and there's an accident. One of the videos that I've been showing when I was up at Roaring Fork last week, they have a new video of this ski racer that was coming down and kind of flayed open his leg, and luckily people were right there."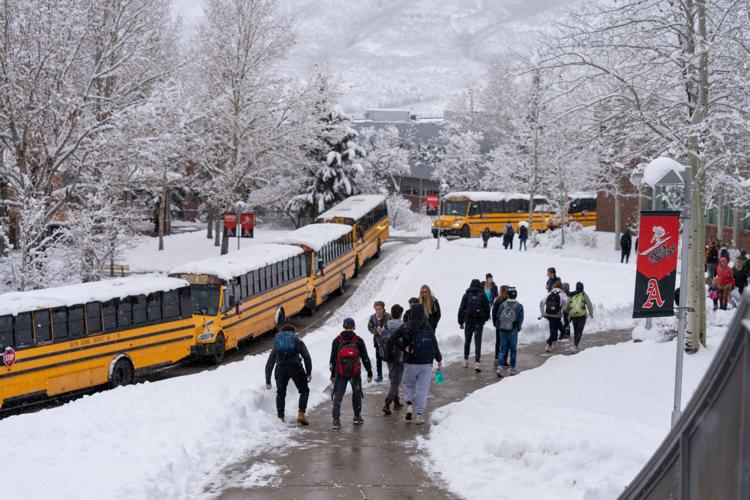 Still, the elephant in the room during Stop the Bleed trainings on school campuses is particularly looming. Everyone locally involved seems to prefer to address it head-on, a refreshing difference from what she's encountered elsewhere in the state.
"I'd talked to a bunch of people in Denver and the Front Range," she said. The advice she received was clear: "Don't go into schools talking about school shootings."
So when she approached Glenwood Springs High School principal Paul Freeman about bringing Stop the Bleed to his students, that recommendation was at the forefront of her mind.
"I went in and I was like, 'I know nobody wants to talk about school shootings, so we're not going to talk about it,' and he's like, 'I'll talk about it all day long,'" she said.
It's a conversation that Aspen School District interim superintendent Tom Heald is still waiting to have with the larger community, and he acknowledges there are several sides to explore in that dialogue. On the one hand, Stop the Bleed can offer life-saving tools that can empower a sense of civic duty. On the other, teaching students basic hemorrhage control in response to an era in which school shootings have been arguably normalized risks further existential trauma.
"That's a tough line to tow," Heald said. "There's a body of evidence that's starting to percolate up now that kids are responding or communicating some mental health issues just based on the fact that there is always an underlying, inherent level of danger that is sort of subliminal ... everyday in every school they go to."
While Stop the Bleed trainings have not yet been offered at Aspen schools, Heald is well aware of the initiative. He sees it as a logical next step for staff, many of whom are already certified Wilderness First Responders, and has discussed the matter with both the school nurse and Aspen police chief.
"All our teachers are required to have basic first-aid. Then, we go much further because we do outdoor ed, [experiential] ed, and we put people in can-be-risky situations," he said. "We probably have over 40 of our staff now trained as Wilderness First Responders, so they have some extensive first aid background."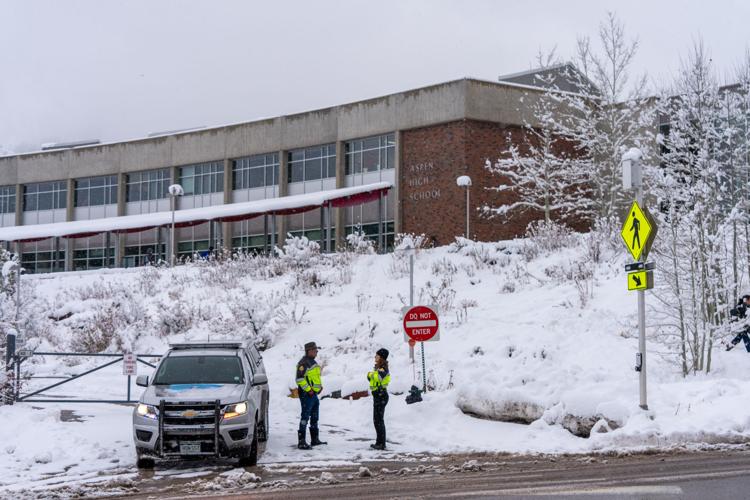 At the very least, Heald would like to see Aspen schools follow Glenwood Springs in getting Stop the Bleed emergency kits into classrooms.
"The focus at this point has been, let's bring this in, let's make the staff aware that we're trying to do this. We already have a fairly comprehensive approach to first aid in general that we value," he said, adding that at this point, any future schoolwide trainings would be for staff only. "Adding this little dimension to that is not a big transitional jump to most people."
A grant from the Emergency Medical and Trauma Advisory Council, or EMTAC, funded 80 tourniquets in Glenwood Springs High School, Elias noted.
"GSHS already has what they call go-go kits in every classroom," she said. "They have a whistle and a jacket in this little kit, so teachers are trained: This is where we go if there's an emergency. That was pretty awesome."
Additionally, a 2015 bond initiative for the Roaring Fork School District specifically named safety and security as a priority, and while Stop the Bleed trainings have so far been individual decisions by school-specific leaders, they fit well into the district's larger vision, public information officer Kelsy Been noted.
"Every school saw improvements in safety and security through the recent bond funding," she said in an email. "We conduct all-school drills for each kind of emergency annually: shelter, lockout, lockdown and evacuation. All students and staff participate in these drills. We partner with local police, fire and sheriff's departments in planning efforts, and collaborate regularly with these agencies to share information, plan for situations that may arise and streamline communication efforts."
While Aspen practices similar drills and has similar relationships with local law enforcement, Heald foresees a broader discourse about defining safety and security moving forward, from Stop the Bleed trainings to revamping the physical school campus.
"To their credit, they have had the community conversations around some of those topics," he said of his downvalley counterparts. "We just haven't had that conversation in Pitkin County, particularly this end of Pitkin County, around what do we tolerate, what do we value? What don't we tolerate? What is the message we want to send, and how do we do this in a thoughtful way? So that has to be had."
Much has changed in the decade since the Aspen schools campus was designed, he continued. The idea behind the layout at the time was inclusivity and a sense of welcome.
"The middle of this campus was designed as the wayfinder to get from town to the rec center and to the Maroon Bells. All the signs led right to the Aspen School District campus, and then the pathways went right through the middle of campus," he said. "And that was by design. Today, we're saying, 'Given today's culture and concerns and trying to maybe have more secure perimeters, is that the right message to have in the community?'"
He doesn't have an immediate answer, though he anticipates a future bond initiative similar to the one passed for Roaring Fork Schools may push the issue. So far, it seems local stakeholders are divided in their opinions.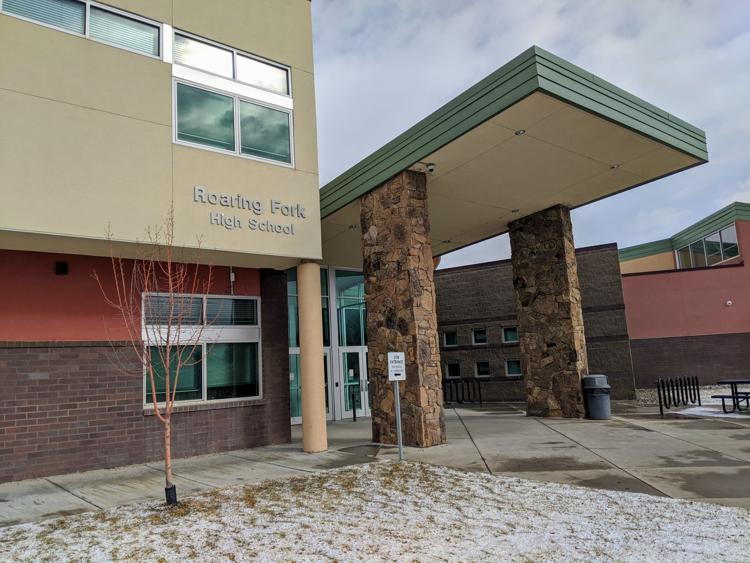 "I've sent surveys out to staff and the community now ... asking them what do they value, what do they tolerate around security at the door, security here, [etc.]," he said. "And generally speaking, the responses were mixed. You have half the people over here going, 'It's gotta be tight.' The other half were saying, 'No, that's not the Aspen ideology. That's not the ethos of our community that we want to run with.' There's this chasm, and the schools are in the middle. We have to find this pathway between them."
As for whether that pathway will include Stop the Bleed trainings to students, Elias remains hopeful that it will.
"I really hope they do," she said. "It's been very well received by everybody. It's been a really positive thing."