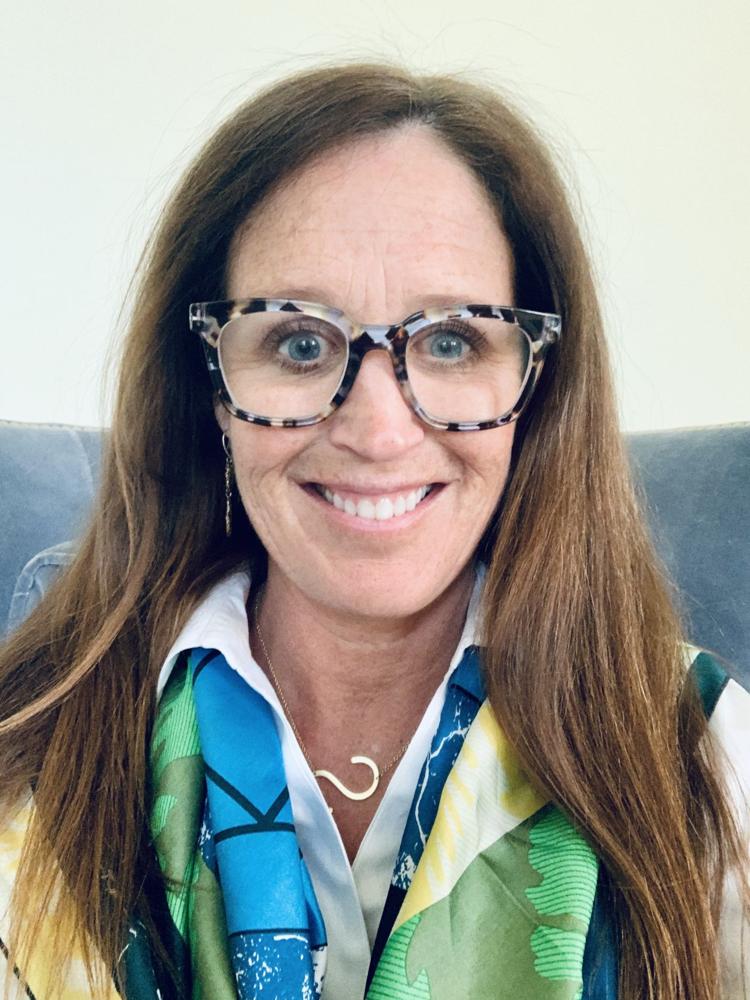 School districts in Colorado are still awaiting specific directives from the state regarding what reopening could look like at the start of the next school year in August, but newly hired Aspen High School principal Sarah Strassburger isn't waiting that long to hear from stakeholders to consider options.
"At the high school, we have a team of about 25 teachers — and I've included a couple of students — just to reflect on what we can do better after our fourth quarter," she said. "That was a crisis plan. We didn't wake up one day and think, 'This is the best way to educate our kids.' So I've got a team of teachers coming together to think about that. We'll have some best practices that I think is really, really important."
Since the COVID-19 outbreak shuttered schools across the state in March, shifting classrooms to virtual platforms and altering graduation requirements, Strassburger — who served as assistant principal to Tharyn Mulberry before the school board formalized her promotion Monday night — said there have been weekly staff meetings to share best online teaching practices.
"We're really fortunate to have an incredible tech integration specialist, Kim Zimmer," she said. "We had a weekly staff meeting once COVID began, where teachers shared best practices in terms of organizing Google classroom [and] leveraging online instructional tools. So teachers are thinking outside the box."
In July, the stakeholders will come together to present a culmination of the lessons learned through the end of the last school year. And some of those lessons will come from their own experiences as students in virtual classrooms, Strassburger noted.
"Currently, because there's no in-person trainings, we have a huge number of teachers doing virtual [International Baccalaureate Diploma Programme] training — that's still a huge one of our goals, this notion of IB for all," she said, adding that she herself took an online class through Colorado Mountain College during the spring semester. 
"I think it's actually really great for teachers to be an online student as well because it reminds you of the experience, and I think it makes you a better teacher."
Strassburger, who chaired Aspen High School's English department from 2009 to 2016 before stepping into her most recent role as assistant principal, emphasized that she's been learning throughout her tenure with the district.
"First of all, obviously, Tharyn did an incredible job and it was just such a privilege to work with him and learn from him," she said. "He really set Aspen High School up for a school on a mountain vision. I decided to run with that and go to the next level."
Mulberry, for his part, praised Strassburger as a partner and advocate for what many in the district describe as a cultural turnaround upon his arrival from Pueblo to Aspen in 2015. During Monday evening's board of education meeting, it was brought up that only 57% of high school staff deemed the workplace a good one before Mulberry accepted the leadership position. Now, that number is 93%.
"We had just a really amazing success at the high school at turning around a climate at a bad time and really improving systems and getting the school on the right track," he said. "I get a lot of credit for that, but I gotta tell you, half that credit goes to Sarah. She was there the entire time as a proponent, as an instrument of change, and she did a fantastic job at turning around the culture at the high school."
Even amid the uncertainty surrounding the next school year, Strassburger is looking to the future — and she sees opportunity.
"I think we do really great things, but we can do even more. Our IB offerings have already expanded, but continuing to look at how best to meet the needs of all kids," she said. "All juniors will take an IB math and an IB English [class], which is a huge step in the right direction.
"COVID actually presents a huge opportunity ... which is to say, these outside forces have made us resee what we're doing and to think about, 'How do we assess students? What are the key essential learnings of a curriculum, and how do we engage kids in these real world platforms?' knowing that, this whole new world, everybody had to cope with this change all at once."
She's confident that the education community is well equipped to rise to meet those new challenges, she continued. In many ways, the conversations that took place in order to organize the Class of 2020 drive-in graduation ceremony at the Buttermilk parking lot in May set a literal stage for similar, future coordination among agencies to plan the start of the next school year in August. 
"Tharyn and I met with Pitkin County Public Health and [Aspen Skiing Co.] and students and teachers and parents just to make sure we were safe for graduation, so I know there will be similar conversations about reopening school," she said. "We would love to get kids back in the building — we know that's where the most learning occurs — but the safety of staff and kids is the greater priority. We have an incredible community of parents, teachers, staff and students, and that's what actually makes Aspen High School."