Aspen School District Superintendent John Maloy said Thursday he is not feeling pressure to resign, despite a concerted effort by the Aspen Parent Action Committee to force a change at the top. The group started a petition drive in early September to hasten Maloy's removal and have recently started running newspaper ads with that message.
Maloy's contract is up for renewal Oct. 15. He was hired for the position in 2010.
"Right now, I feel supported in the community. I feel supported by staff," Maloy said. "I have a great team around me and kids and staff that I interact with on a regular basis."
Maloy said he has previously felt the support of the school board members and will continue to do so "unless I hear otherwise," including during the Oct. 1 board of education meeting.
The meeting begins at 8 a.m. and takes place in the school district conference room (contiguous to Aspen High School). The first hour will be set aside for public comment.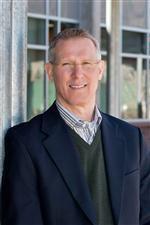 Tensions ran high during the last school board meeting, Sept. 17, when dialogue between parents critical of some district actions was at times "vitriolic," in the words of Maloy. A newspaper report that followed, and references by longtime district employee Kathy Klug, reiterated that the meeting's tone had a hard edge.
"There's absolutely no reason why people can't be civil and respectful, even when their opinions differ," Maloy said, comparing the dialogue "to that of our political climate today. It's not serving any of us well."
Maloy said he will be listening to what the parents have to say during Monday's meeting, and also knows there is a faction that wants him gone. Some of that animus was spawned by the revelations surrounding the district's human resources director Elizabeth Hodges.
He said that the district is completing its own internal investigation into circumstances surrounding Hodges, whose past alleged financial misappropriations and disbarment as an attorney in Missouri were made public following an anonymous tip to The Aspen Times "We are doing our due diligence. This matter has not been closed," Maloy said. "We hired Elizabeth before all of this information became public information."
According to a Sept. 3 story by the Times' Rick Carroll: "Hodges began her first day as director of HR on July 1, 2016. Just over one month earlier, on May 31, 2016, she was served with a Kansas City, Missouri, grand jury indictment that led to her guilty plea to deceptive business practices in December 2016.
"The school district was unaware of the indictment, which was issued in February 2016 and kept under seal until Hodges received it, until this summer," the article continued. Hodges received unsupervised probation related to a conviction in a probate case she oversaw.
The support that Maloy and school board president Sheila Wills have subsequently provided for Hodges struck parents' group members Marla Butler and Bettina Slusar as wrong. This week, they said the defense also provides an awkward situation for some district employees.
Maloy replied that district employees have been told that if they are uncomfortable approaching Hodges with human resources-type questions, there are other people who can provide answers. He also said her work performance in the district has been laudable.
Maloy said the concern over Hodges has not reached the level of "overwhelming."
"In my conversations with teachers, with emails I've received and dialogue I've had with the teachers association, other than them sharing with me a handful of concerns, the vast majority of the input I've received has all been positive," he said.
According to Maloy: "I am keeping the teachers association apprised with what I can with the personnel matter. I'm hoping that within the next couple of weeks I will be able to provide a full report to them."
In an interview this week, Slusar said, "The idea the superintendent and BOE president Sheila Wills were going to support Elizabeth Hodges seemed crazy to me."
Solid start
One of the allegations made by the parent group is that teacher morale is low. The Aspen Daily News was not able to reach a representative of the teacher's association for comment.
An across-the-board 5.25 percent salary increase, the first in more than a decade, was implemented at the start of the 2018-19 school year. That boosted the starting salary for new teachers to $42,000.
The salary-schedule increase was made possible by a voter-approved $500,000 annual contribution from the town of Snowmass Village and an override of the mill levy in Pitkin County.
Maloy said on Thursday the feedback he is receiving from employees does not align with what is alleged by the parent group.
"I hear from the parent group that morale is low. But I don't see it in the buildings. At the end of the last year, coming into this year, was very positive," Maloy said. "The vast majority of teachers said, 'this is the best start of the year I've had.'"
That wasn't the impression that Slusar ascertained from meetings with at least two teachers. They were allowed to share opinions in a confidential forum during two meetings held by the Aspen Parent Action Committee at private homes, she said.
Slusar said that in the initial meetings, "we set up to give people a safe place to tell their stories. What came out was pretty unbelievable."
She recalled the story of a teacher who claimed to be publicly dressed down by the superintendent after sharing an opinion about the foreign language curriculum.
Maloy said there is a process in place where grievances may be aired, starting at the building level, continuing with teacher representatives, progressing to human resources and then potentially, the board of education. He was not asked about the specific incident referred to by Slusar.
He estimated that between 75-80 percent of the district teachers are members of the teachers' association.