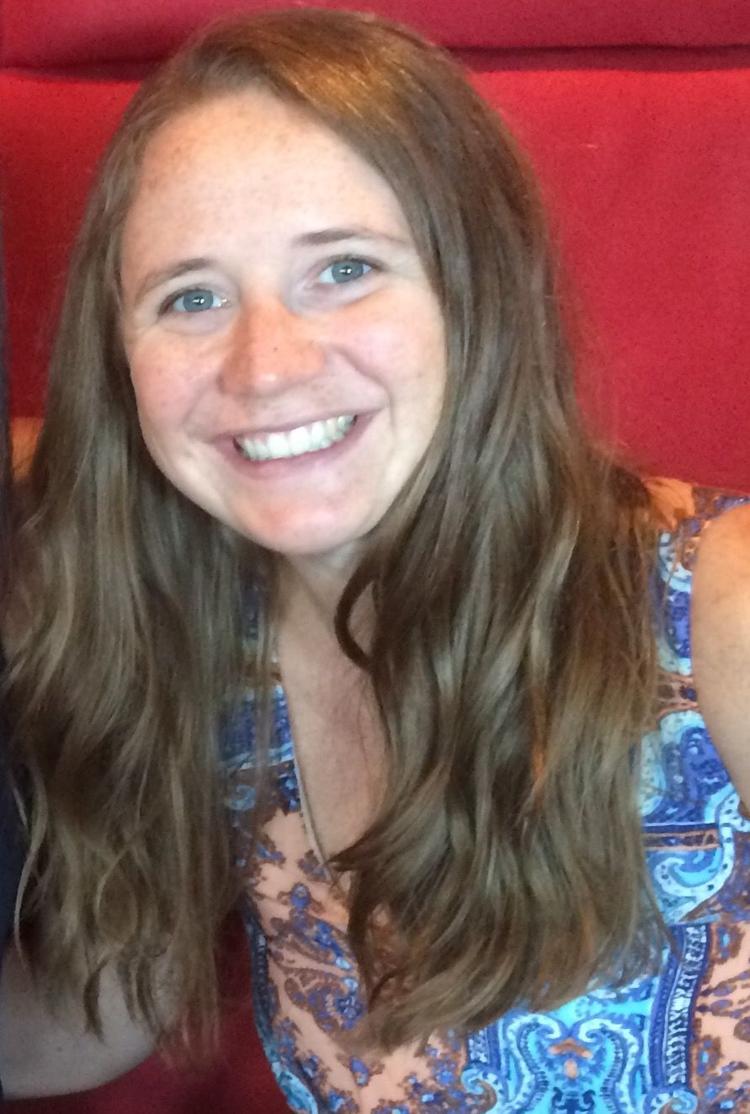 A local support group has been created for those who are experiencing what is being called "climate grief" — stress, depression and hopelessness over climate change.
The group is meeting for therapy on the second Thursday of each month from 5:30-7 p.m. in the Aspen Police Department's community room. The first session was held last week and future gatherings are scheduled for Dec. 12 and Jan. 9.
A social-media posting describes the group as "a community of compassionate and engaged neighbors in a supportive, non-judgmental setting." The idea for the meetings was sparked by a June community talk hosted by the Aspen Ideas Festival and Pitkin County.
"Does news of species extinction, pollution and environmental destruction make you feel angry, fearful or anxious? Share your feelings and experiences processing the emotions brought up by climate change and environmental destruction," the post says.
Aspen Daily News staff writer Andre Salvail recently caught up with Emily Supino, an Aspen individual and family therapist, to discuss the topic of climate grief. Supino, who is the facilitator for the sessions, also is a licensed school counselor.
Here are excerpts from their conversation:
Andre Salvail: What was the goal of the therapy session you coordinated and conducted on Thursday?
Emily Supino: It's about coming together as a support group, to address legitimate, emotional feelings people are having. People are experiencing anxiety and depression and it's [occurring] not only with adults but with our youth as well. It's about finding a way to come together though the power of a support group where people can share their personal stories and really find strength and hope just to continue moving on, because this climate-change issue is so big, it's really hard to feel like you're making an impact. …When we talk about climate grief, it's hard to wrap your head around it, because it is kind of ambiguous and cumulative and ongoing — it's not something that just goes away.
AS: How well was the Thursday session attended? What basic information was relayed to you from the participants? What basic information did you provide to them?
ES: We were pleased with the turnout for the first group. We had about 10 to 15 people there, which for a support group is a wonderful number and a great size. It wasn't too large to where it was hard to say something or people felt a little intimidated to speak. We talked about what is climate grief, climate anxiety, and how does it differ from typical depression and anxiety. There is a typical structure to any support group. It starts with, what are the group norms and what are the goals? The hope is to have people talking: a community member who is involved in the environmental arena or someone who is willing to share their stories about how they have been impacted by climate change. The takeaway from the first meeting is that people have many different experiences and thoughts when it comes to this topic. There were people who were very emotional and passionate about it and were definitely feeling loss for different species and the environment and wanted to talk about it. We had people who work in the environmental sector, and it's part of their daily life, and they wanted to share the things they are doing personally within the community or at the larger level to address climate change. We had some high-schoolers there, which is really great, and the takeaway from that for me is starting a group specifically for youth would be a great next step that I'd like to start working on. I think younger people have a different experience than older members of our community and giving them a platform to talk would be important. We also got some ideas for future discussions. I think one that we came up with was how to handle the negative media that is in our face every day about the climate and our environment. 
AS: What do you mean by negative media? Are you referring to mainstream media that reports regularly on climate-change issues or are you referring to media that espouses doubt about the scientific basis for climate change?
ES: Negative media might not be the best term. What I am talking about is the negative impacts on our environment, the news that is sharing information about species loss or spike in temperature. It's important to know this stuff; I don't think the media should not report on it. We just see negative stories, the destruction [caused by climate change]. It's what we're exposed to. So [the suggestion is to find] some of the positive stories, the accomplishments of environmental groups, to combat our feelings of anxiety.
AS: "Solastalgia" is a term I've heard with regard to individuals with a deep fear over climate change. I've also heard "eco-anxiety" and "eco-angst." Is there a preferred term emerging in the counseling arena? Which term do you use?
ES: "Climate-change anxiety" or "climate-change grief." I've become aware of "solastalgia" which is the mental or existential distress caused by climate change. To be honest, I don't have a term that I personally adopt for this. We did discuss this at the first group and what do these topics even mean and does it matter if we have a term to describe them? I'm not sure that it does. I think it's more about are you feeling stress and grief associated with environmental destruction, and if you are, come and talk about it. I've been asked if this topic needs to be included in the diagnostic criteria for mental-health issues, and my response to that is, I don't know, and I don't know if that would change anything if someone were diagnosed for it. I want to bring people into a room and talk about the experiences they are having, and to help them turn apathy into action. What is an action item people can bring back to their homes or their community so that they can feel like they are making a change?
AS: Climate change is recognized by the vast majority of the scientific community as something that's real and of great concern. It's understandable to be worried about the future of the planet, but isn't that an adaptive reaction connected with someone's pro-environmental attitudes? I'm thinking a lot of people will wonder if it's legitimate fodder for therapy. I can be worried about the future of the nation based on what our leaders in Washington, D.C., are doing, on both sides of the aisle, but should it keep me up nights? 
ES: I have to be transparent about what my role is in this group as a facilitator. I am a mental-health professional; I am not a climate-change expert. The purpose of this group is to help people cope with feelings they are having in a confidential and safe place. It's not really my role to say whether these feelings associated with climate change are valid or not. It was identified as a community need and as you know, at a community level, we have got to be focusing more on mental health and we need to be talking about it more. The way I see it is that providing this group for free, to the public, is one way I feel I can give back and provide a space for people to come and talk about legitimate feelings and experiences they are having. At the end of the day, if people are coming together to talk about their emotions and connect with one another, whether it's about climate change or whether it's about addiction, I find it all to be super important.
For more information or questions about the climate grief support group, email counseling@emilysupino.com.