The words "art museum" typically conjure an image of a building wherein paintings are hung on the walls and statues are placed just so.
While there's certainly some truth to that image, ever since moving into its grand downtown digs in 2014, the Aspen Art Museum has been making a concerted effort to break free of those stereotypical constraints.
It started right off the bat, when the rooftop cafe and multi-use space housed some tortoises as part of one of the museum's first exhibitions, and it continues today with the space hosting concerts, movies, debates and all manner of other events — all while serving food and drinks out of the in-house SO Café (another way in which the museum strays from the paintings-and-sculpture model).
The latest beyond-visual-arts performance at the museum takes place Sunday at 4 p.m., when Alya Howe and the Aspen Poets' Society present a poetry reading to mark the final closing of the year-long exhibition "Ritual," which has run at the museum since December 2017. The museum likes to tie its alternative events to its current exhibitions, and saw the ritualistic history of spoken words as a natural fit.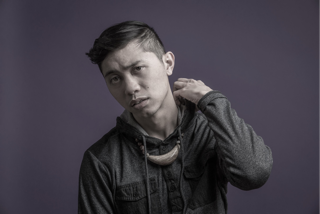 "They're really trying to give lenses focused on what they're curating, but also on how to give visitors a different window into the works," said Howe, a local artist, poet and storyteller behind a number of local live-performance series. "They asked me if I could create a spoken-word event that would close out this exhibition in a ritualistic kind of way, so there's sort of a ritual to the rhythm of the performance."
A select group of poets from across Colorado were invited to participate and asked to "plant seeds about what we want to grow and cultivate in our lives." Among those who will be tackling that subject are professional poets Meta Sarmiento, Uche Ogbuji and Art Goodtimes, as well as Howe and local amateur poets Eleanore Scott, Halle Zander and Stefano Da Fre.
The professional trio represents "three different generations and different styles of poetry," said Howe. "Meta is a slam poet, rapper, Pacific Asian islander from Guam. He's the younger generation. Uche is an Ebu [tribesman] from Nigeria, and he's more of an academic poet living in Boulder, and Art is like from the Beat Poets era."
In addition to the performance Sunday afternoon at the art museum, Sarmiento, Ogbuji and Goodtimes will also be teaching a poetry workshop on rituals that morning from 10:30 a.m. to 1:30 p.m. at the Basalt Regional Library.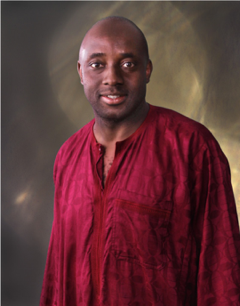 The rituals Sunday afternoon will certainly be focused on the stage and the poets sharing their works, but that won't be the extent of things. Visitors will be asked to take part in their own small way by planting their own figurative and literal seeds.
"When the audience arrives at the museum, the donation box will instead be a place where people can write something down that they want to shed this year," said Howe. "Up on the café level, there will be a clothesline, and people can write sentiments and peg them up there. And after the poetry performance I've bought a whole bunch of flower pots where people can plant a seed and nurture it and take it when they leave."
Planting things in pots while listening to people speak may not be everyone's idea of art, but it is part of the Aspen Art Museum's definition, and Sunday's event will be just another way in which they'll prove that art is so much more than just stuff you look at.