On an otherwise peaceful night in Aspen last week, the chorus to Jay Z's "99 problems" interrupted Adam Norwig from a slumber, alerting him to check on his pulled pork. 
A half-asleep Norwig peeled himself off the cushy leather couch inside Scarlett's and crossed the oversized Hopkins Avenue venue in his socks to eye the smoker inside the kitchen.
The chef relies on an 18-hour smoking process to achieve the desired flavors and tenderness for his latest culinary venture, Oni Aspen, above Bootsy Bellows.
"That's called dedication, right? That's the dedication you have to have sometimes," Norwig said as he pressed his packed pulled pork sandwiches with a spatula inside Scarlett's kitchen on Tuesday. "All good chefs [have] OCD."
After a wildly popular run with their irreverent "Tanuki" pop-up and chefs' table in Aspen last spring and summer, Norwig and chef Jonathan Leichliter did their part to keep Austin weird, relocating to the Texas capital in the fall and opening a location in the city's downtown.
At ease behind the stovetop on Tuesday, Norwig said, "I missed Aspen." 
"Austin was amazing, but after living here for 10 years and enjoying the idyllic weather and having my network of friends here, [being away] was kind of heartbreaking."
Norwig first moved to Aspen as a chef in 2009 and returned earlier this month to launch Oni, his latest pop-up. He described the fare as "Texas-style barbecue with Asian influences," with one example being his charred palisade peach barbecue pulled pork sandwich with Shishito kimchi relish, wasabi aioli, arugula, sprouts and radish.
Oni will consist of Norwig's signature chefs' table at Scarlett's on Mondays and Tuesdays as well as a more casual concept in the restaurant and on the patio that offers brunch, lunch and dinner items on Saturdays and Sundays. At $100 per person, the chefs' table will offer a curated, three-hour experience — capped at 24 people to maintain a level of intimacy — starting at 7 p.m. The weekend pop-up will serve quality street-style eats, drink specials, music, games on the patio and more.
In Austin, Leichliter will continue to hold down Tanuki, which is "developing its own following," much like its former Aspen post, Norwig said. He plans to operate Oni inside Scarlett's through the summer, but hopes to find a more permanent local home after the season.
Oni's Aspen arrival comes as Scarlett's management seeks to shake things up inside the nearly 6,000-square-foot second-story space, including the wrap-around patio.
Bootsy Bellows owners Andrew Sandler and Andy Pappani opened the upstairs bar and restaurant area, which was previously home to Aspen Kitchen, in late December.
Originally, Scarlett's was open to the public seven days a week and served patrons until 3 a.m. on Fridays and Saturdays, Pappani said.
"The late-night kitchen thing got a little bit of traction," Pappani said. "Unfortunately, dealing with drunk people and liquor laws, it was more trouble than it was worth." 
He chalked up Scarlett's inaugural season to "an interesting social experiment."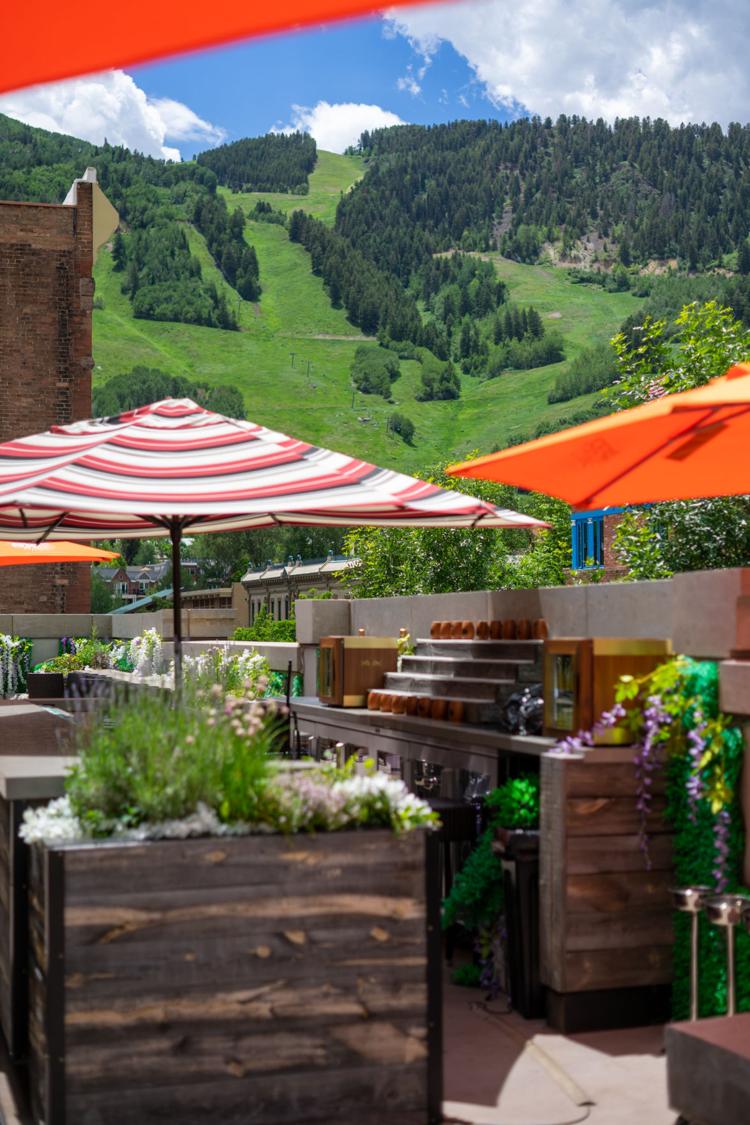 Going into summer with scaled back hours, a new menu and a "super aggressive, locally driven" happy hour menu — featuring $3 beers, $6 cocktails and a $9 burger — Pappani said Scarlett's "is rebranding and refocusing on what is lacking in town."
Enter: Inventive eats by chef Norwig, who on Sunday debuted his pop-up on the patio, which saw upwards of 70 people.
"Tanuki was one of the hottest things in town. [Adam] and Jonathan had waiting lists for their chefs' table," Pappani said. "This is going to be a cool little pop-up for sure because the style of food and the way [Adam] approaches it is something that we don't have right now in this community."
The two ventures will overlap on the weekends, as Scarlett's summer hours are Wednesday to Friday 3 to 10 p.m. and Saturday and Sunday 10 a.m. to 10 p.m. Pappani said Scarlett's brunch menu will include at least one of Norwig's dishes. He equated Norwig's presence with that of a celebrity bartender.
Outside Oni and Scarlett's standard operations, Pappani said they also hope to host and rent the space out for more events, given its size and "the way the place is designed and built."
Managing Scarlett's has allowed the nightclub owners to "[put] our toes in the pool," before their next venture, Pappani said.
After Aspen developer Mark Hunt, who is also the owner of the Scarlett's space, tears down the buildings on his Mill Street lot currently home to Mr. Grey and Kirby Ice House, Pappani and Sandler will be the proprietors of an Aspen branch of The Nice Guy, an upscale Los Angeles restaurant. The h.wood Group operates both The Nice Guy as well Bootsy Bellows. 
The project is in the hands of Hunt and the city, and therefore its timeline is to be determined, Pappani said. He noted that "We've been working on this deal for four years."