A 16-year-old Basalt High School student was killed and another teenager is in custody after a rollover car crash in Missouri Heights Friday night that Colorado State Patrol suspects was alcohol-related.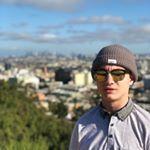 Tyler Ribich, a junior at BHS, was identified as the deceased victim of the crash that occurred at around 11:45 p.m. on Friday. He was one of five teenagers, including the driver, involved in the single-car accident that took place 1.8 miles up Garfield County Road 102.
"Junior Tyler Ribich was a beloved member of the Basalt High School community," says a statement posted to the school's Facebook page on Saturday. "He was just elected to serve as one of two head students in his senior year, having given an election speech to the entire student body last week. He brought down the house as Jack Scott in the school's production of High School Musical this winter. He sang in Men's Chorus, and rapped in front of hundreds during Choir Coffeehouse last December."
According to a Colorado State Patrol spokesman, the driver of a 2015 Mercedes C-300 lost control while going around a right-hand curve and struck a large rock, causing the car to roll. Two of the passengers, including the victim who was killed, were ejected from the vehicle, with the other teenager sustaining serious injuries. The other three, including the driver, escaped with minor injuries, according to state patrol spokesman Cpl. Ivan Alvarado.
The ejected passengers were not wearing seatbelts, Alvarado said.
The state patrol's vehicular crimes unit is investigating whether alcohol was a factor in the crash, Alvarado said. He confirmed that the driver, who is 18 years old, is in custody and is likely facing vehicular homicide and vehicular assault charges along with other charges.
All involved in the crash were transported to Valley View Hospital, except for the deceased victim.
"Coroner's office investigators arrived to the scene and pronounced the decedent dead at 1:10 a.m.," says a statement from Garfield County Coroner Robert M. Glassmire. "Tyler Ribich was a passenger in the motor vehicle and ejected from the vehicle dying instantly. Investigators do not believe he was wearing a seatbelt. An autopsy will be scheduled for early next week."
State patrol investigators were clear of the scene of the crash around noon Saturday, Alvarado said.
"We know this news will hit our entire community hard," Basalt High Principal Peter Mueller wrote in a letter emailed to parents on Saturday. "… School counselors from BHS and the district, as well as local mental health professionals, will be available to help our school community deal with this loss. Mental health professionals from other schools and community agencies, as well as district staff members, will be at BHS to offer support to students and staff on Monday morning."
Mueller also directed any parents "concerned about or [needing] extra support for your child" to contact the school counseling office, Mind Springs Health or the Aspen Hope Center.