Aspen Skiing Co. announced Thursday that 98 skiers and riders will be honored with 1,000-day pins.
The pins will be sent to skiers who achieved 100 or more days per season over the past 10 winters, according to a press release. The 100-day pin program started in the 2009-2010 season and so this winter marks 10 years of them being handed out. The pin is a limited edition and says "1,000 Days," alongside the Aspen/Snowmass logo.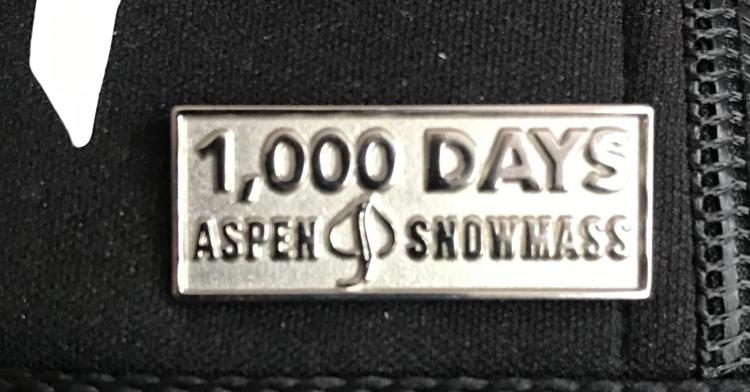 One such recipient was Mikey Wechsler, who posted a picture of the pin on Facebook alongside a note that said he was "the first to (personally) receive the much rumored 1,000-day pin." Wechsler was quoted in 2014 noting that skiing 100 days was missing out on at least a third of the season. Also, he had only missed four days in the decade prior.
The press release included a photo of Wechsler, who logs most of his days on Ajax, standing in the gondola building alongside some of the mountain operations team that makes it possible.
The other 97 recipients' names were not included in the press release.