Aspen's newest marijuana shop, The Green Solution, will hold its grand opening on Saturday (Dec. 7), although the store has been operating quietly since its soft opening in early November.
The Green Solution is now the eighth pot shop operating in Aspen, a city of around 6,500 full-time residents that often swells to as many as 20,000 inhabitants during the winter and summer tourism seasons. The company chose to lease the 1,475-square-foot upstairs space in Holtz Plaza, at the corner of Main and Mill streets, which formerly housed Alternative Medical Solutions, one of the city's first pot shops to offer recreational sales in early 2014. TGS acquired the space in March 2018 and received its license from the city of Aspen eight months later.
TGS is one of Colorado's top cannabis purveyors in terms of the number of stores it operates within the state. Currently, the Denver-based chain has 20 recreational pot shops; the Aspen location was its 19th opening and the company opened a store in Glenwood Springs last week.
Aspen Daily News staff writer Andre Salvail recently spoke with CEO Steve Lopez about the company's rapid growth and other matters pertaining to the cannabis industry. Lopez and TGS vice president of retail operations Nicholas Tedesco will kick off the ribbon-cutting ceremony and customer appreciation celebration from 3-7 p.m. Saturday, an event that will include a donation to the Aspen Fire Department. The first 100 TGS customers of the day will be offered the opportunity to purchase a pre-rolled joint for $1 and will receive a swag bag. Also, attendees may enter for a chance to win an IKON pass valued at $800.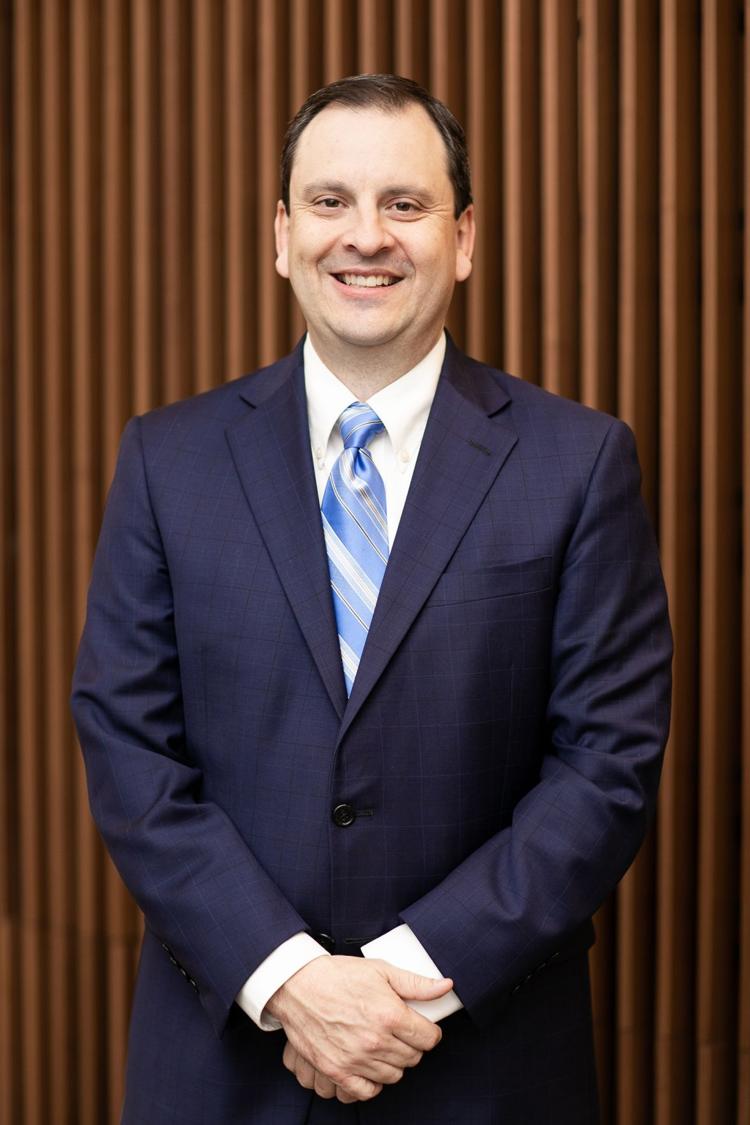 The interview was edited for clarity and brevity. Here's a condensed version of Salvail's chat with Lopez:
Andre Salvail: Your Aspen location is above the restaurant Mi Chola. A lot of local cannabis shops are placed next to high-traffic eateries. Was that part of the reason for leasing the upstairs space in Holtz Plaza?
Steve Lopez: The brothers who started our company [the Speidells] are really good at picking locations. We just knew that the space at 106 South Mill Street should be our store. We try to pick a central location. It's amazing how welcoming our neighbors are. We're very fortunate to get that location. It's been the warmest greeting we've gotten in many of the cities that we're in.
AS: The lease was signed 20 months ago and then the license was granted about a year ago. Is there a reason why it took this long to open?
SL: We wanted to make Aspen a showpiece store. This one is pretty dressed up, because we look at this market as a global market, with folks coming in from all over the world. We wanted to do something special with this location. The store itself was out of specs from what we ­normally do. Each building is a little bit different, but we wanted this store to be a showpiece so that when you come in, it's best-of-class retail. From check-in to the way we designed the interior of the store, we think it's going to appeal to world tourist-type expectations.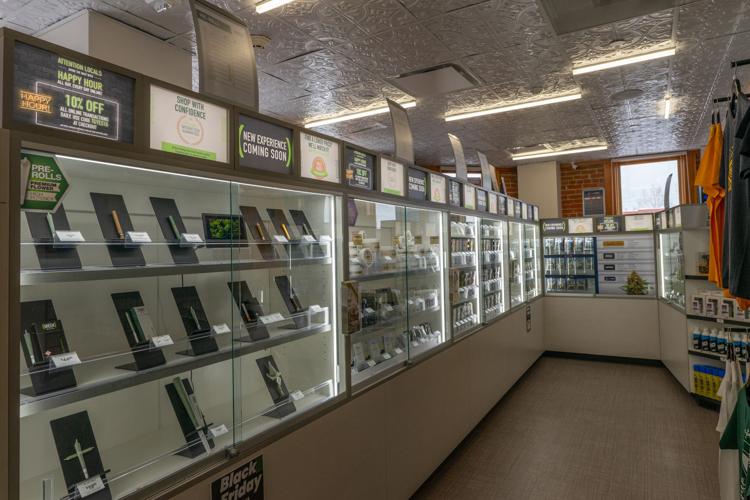 AS: So the store has a different look and feel from your other locations? Or from dispensaries operated by other companies?
SL: One thing we pride ourselves on when you come into our stores is how  different they are from our competition's, how clean they are and the whole look. A lot of folks are just blown away that they've actually walked into a dispensary because there's no stereotypes [like] the black lights and the tie-dye. Ours looks more like "an Apple store." And they are blown away by the level of professionalism. There are certain things we never change [in our stores] like the concierge-level service. When anybody ever comes in, the retail assistant spends the entire trip in the dispensary with those folks, to answer any questions. Even though some folks have partaken, some have not partaken in a long, long time and so they have a lot of questions. We pride ourselves on the education [component]. But the [Aspen store itself] has got some designer spins to it that we think takes it to another level, kind of that "ooh" and "aah" factor when you walk in.
AS: How long have you been the CEO? Were you involved in the cannabis industry prior?
SL: I came on as the COO but then was promoted to CEO. We kind of planned that all along. I've been with the company for two years. [I had not been involved in the industry before.] I previously worked for a venture-capital firm before this, on a turnaround project and then exited that company when we sold it in 2014. Then I started a software development company which is doing really well, but we moved it overseas. They were 12 hours ahead of me so I would talk to them in the morning and then also my night, which was their morning. I had an abundance of time and I absolutely love business. When I started chatting with The Green Solution I fell in love with the brothers and their mission and their goal, which was all about giving the customer in Colorado a great experience and the best prices. It just hit all my passion points. It was a hand-in-glove fit for us to unite and to start moving forward with their plans. It's been an unbelievable two years: I think we've opened six or seven stores [since I arrived]. We're now at 20 facilities; Aspen was No. 19 but with Glenwood Springs [this week] we're at 20. [We also recently opened in Black Hawk.]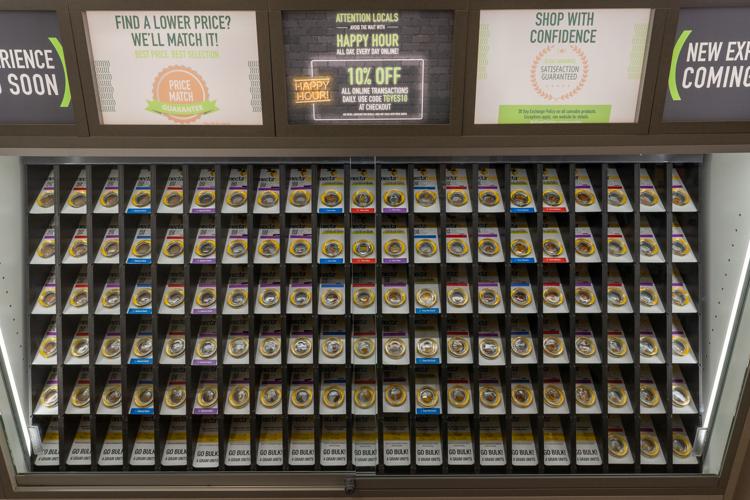 AS: It seems like the company has an aggressive growth strategy.
SL: We really have focused on our footprint. We've got a lot of folks who enjoy our brand so we wanted to make sure we had a footprint so that anybody could find us within 20 minutes of just about anywhere in Colorado. Where we really felt we were lacking was [on the Western Slope] and so we opened our last three stores in Black Hawk, Aspen and Glenwood. A lot of our customers said, "We wish you were [located] where we play." We listen to our customers and we decide, based on what their needs are, what our next steps are going to be. This was a natural fit for us. When you talk about Black Hawk, Aspen and Glenwood, there's a lot of folks coming in from the Denver metro area, traveling up to these places. [They can shop with a company that's familiar to them.]
AS: Aspen has eight marijuana purveyors … just in the city. How are you going to differentiate yourself in the market? There's a lot of competition here.
SL: We've built a very loyal customer base in Colorado. We're very warm and welcoming. We tailor to their specific needs. [It's important to us] to match up our clientele to the right experience, to what they're looking for. We also have award-winning proprietary products. We produce the majority of the products you see in our stores. We do have some third-party products as well, but we vet those vendors very heavily before they come into our stores. You'll walk into a warm place with a professional environment.
AS: Do you have any more store openings planned for the near term?
SL: We've got a Longmont location that will open in early December on Main Street. This will be right in the middle of our Northglenn and Fort Collins stores. We don't have any planned openings in 2020; we're going to assess our footprint and see where the next opportunity may lie. I don't think there's ever been a year where we didn't open additional stores. It goes through our process but it has to make sense.
AS: You said you've only been in the industry for two years. Was there a big learning curve for you in learning this business?
SL: I was fortunate because I came into a situation where the founders and owners had been running the facilities. They have been a tremendous help to me. One of the things that I was worried about was, you're talking about agriculture here, and you're very dependent on a lot of different factors. In the last two years, our outdoor grow had an early frost one year, the first time in 23 years, and this year, we had a snow that came early, and we had to harvest our entire field in three days. Some of our competitors that were also outdoor growers lost millions of dollars from the early frost and early snow. We were fortunate to get the harvest out. That's one thing you can't control, those acts of God. That was a little scary. The learning curve too that you have to pay attention to is regulation. We try to lead Colorado in standards of adhering to regulations and also having those conversations with [regulators and legislators] and telling them what we're seeing and experiencing so that they can pass regulations that make sense and are not burdensome to the companies that benefit the customers at the end of the day. We have fantastic relationships with municipalities and the state … and we take stewardship of that reputation really seriously. We don't skip processes or try to skirt the regulations. Colorado has done a really good job compared with other states of setting things up the way they should be.