Carbondale has for years achieved a lot of publicity and economic success because of its creative events and the artists and volunteers behind those events. It has even been officially recognized by the State of Colorado as a "creative community."
The Launchpad on Fourth Street, one-half block from Main Street, is one of Carbondale's creative hubs. In 2014, the old Gordon Cooper Library in Carbondale was no longer needed because the town had a brand new library. It put out bids for the space, and Carbondale Arts (formerly the Carbondale Council on the Arts) and the nonprofit, Dance Initiative, were chosen as leaseholders.
Carbondale Arts base their operations in the home office at the Launchpad, while Dance Initiative uses the large community room and the smaller dance studio to stage recitals, and to bring unique and inspiring performance and educational opportunities to the Mid-Valley.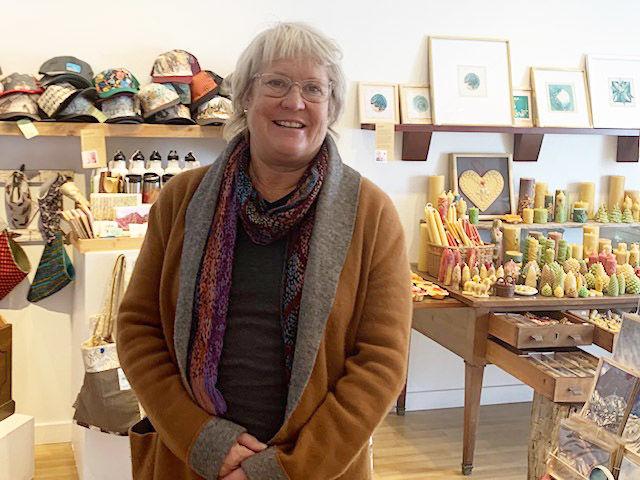 Staci Dickerson works in sales with Carbondale Arts, and is the Launchpad liaison. She manages the two studios, Artique (which features hand-selected and delightfully unusual wares and books perfect for gifting), the R2 gallery space and the sculpture and outdoor gardens and gathering space.
"The Launchpad is community space at affordable rates that is set aside for community uses," explains Dickerson.
"Carbondale Arts and Dance Initiative have priority over the use of the large community space. But, if you were to come here most any day after school, you would see that it is a really vibrant place for kids with classes like ballet or aerial silks that hang from the high beams. The Launchpad is a vibrant place that keeps people active and culturally engaged. Thousands come through the doors each year," she adds.
Notes Amy Kimberly, executive director of Carbondale Arts, and one of the many creative leaders in the community, "The Launchpad gives us a beautiful and affordable home base, and we are really grateful to the town for making that so.
"Ultimately many in our community have found space here to create or share art. Because the Launchpad is such a diverse space, it allows many different people to gather. It also has helped grow several businesses that are based in movement, and Dance Initiative is an important partner in this."
Peter Gilbert is the founder of Dance Initiative, a local nonprofit organization that serves and supports the needs of local dancers in their pursuit of professional and artistic development, projects and careers. Dance Initiative hosts a residence program for dance artists to create and present new work, produces the annual Spectrum Dance Festival and offers community workshops in all different genres of dance. Additionally, Dance Initiative sponsors the rehearsals and performances of the local dance cooperative, CoMotion.
"We were thrilled to partner with Carbondale Arts on the Launchpad space when it became available in 2014," explains Gilbert. "While we use the space for our weekly dance company class and for performances and other training, we're very happy that we can help other members of the local dance and movement community with affordable studio space. I think it's been a huge success for the entire community."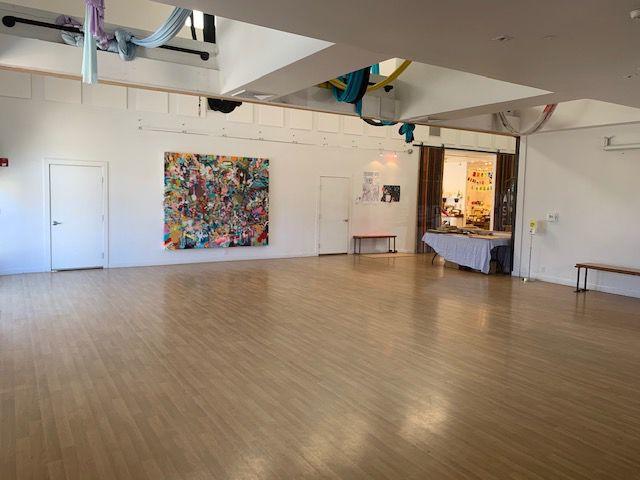 Notes Launchpad liaison Dickerson,"Carbondale Arts has been in existence for nearly 50 years, and they have been in every possible small location in Carbondale. Launchpad allows Carbondale arts to be right in the center of town. I do think of the Launchpad as Carbondale's creative hub."
Currently, the R2 Gallery is hosting "Deck the Walls," its annual holiday showcase of local artists. This year, 55 local and regional artists showcase their crafts in a juried gallery show with great holiday gift ideas. The gallery is open Monday through Friday from 9 a.m. to 5 p.m., Saturday, 10 a.m. to 5 p.m. and Sunday, noon to 4 p.m.
On Dec. 21 and 22, there will be a farmer's market pop-up in the large community room at the Launchpad. Fresh baked holiday breads will be available along with sourdough breads, pies, cakes, cookies, jams and fresh vegetables from Erin's Acres. The market will be open both days from 10 a.m. to 5 p.m.
On Friday, Dec. 6, Carbondale celebrates "First Friday" with a holiday parade down Main Street and Santa at the Launchpad from 3-7 p.m.
The Launchpad is located at 76 S. Fourth St. For more information, or to book one of the community spaces, call 970-963–1680 or go to launchpadcarbondale.com.