They have been training dryland and on snow since summer, but for many of this country's elite skiers, the long run that finishes next March at the 2020 U.S. Alpine Tech Championships hosted by Aspen Highlands and Snowmass starts now.
Races for FIS-level alpine skiers open the competition season Nov. 19-22 with NorAm Cup slaloms at Copper Mountain that are typically populated by World Cup skiers, national team members and developing athletes. The bookend to the season for the leading domestic racers is the tech championships, scheduled here March 28-31.
According to Johno McBride, Alpine Director for Aspen Valley Ski and Snowboard Club, "This is an interesting time of year for high-level athletes." McBride is in the midst of his first season back at AVSC following his most recent stint coaching the men's national speed team during the Winter Olympics and World Championships seasons.
"There's this period of time in the fall when the athletes wonder, 'do I got it going? Am I ready to compete on the highest stage?'" McBride said Friday. He stressed that while the physical preparation may be comparable among athletes, the mental aspect that gets tested on race days sets them apart.
"They also recognize training at Copper is not the same as racing at Lake Louise," McBride said.
The U.S. Ski Team Speed Center at Copper Mountain has been operating since Nov. 6. A new tech venue to accommodate giant slalom and slalom courses opened this week on the trail next to the downhill venue. Meanwhile, AVSC's Stapleton Alpine Training Center at Aspen Highlands enjoyed the earliest opening in its history, Nov. 9. Like Copper, it offers top-to-bottom training opportunities.
While the 2020 season's speed events for the men, to which McBride referenced, are Nov. 30-Dec.1 in Canada, the World Cup season actually started three weeks ago on a glacier in Austria, with giant slalom races for both genders.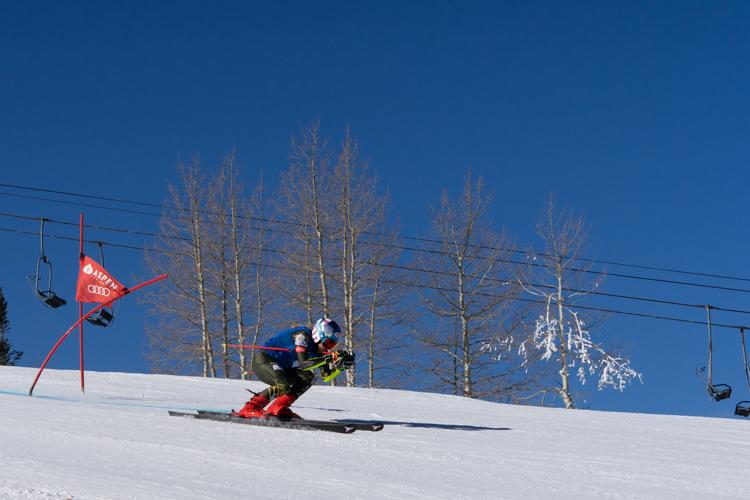 The Soelden, Austria series was considered a hands down success for the American team, with Mikaela Shiffrin earning a silver medal on the women's side and three men, led by fifth-place finisher Tommy Ford and including Ted Ligety and Ryan Cochran-Siegle, landing in the top 11.
Around the same time the up-and-comers will be vying for glory in the Copper Mountain NorAms, the World Cup season picks back up Nov. 23-24 in Levi, Finland. All eyes are expected to be on reigning overall champion Shiffrin, who trained gates Nov. 14 and 15 at Highlands. Shiffrin's presence was a boost to the younger athletes who were skiing in the sunshine and on the hard, man-made snow.
Golden Horn and Thunderbowl will host countless GS and slalom turns between now and the U.S. Alpine Tech Championships next spring. (The championships are commonly referred to as the nationals.)
While Shiffrin won't compete at the championships – the time differential she would likely post in the races would be detrimental to other athletes looking to improve their race point profile, according to a U.S. Ski Team spokeswoman – she does plan on attending the races as a spectator.
Next gen stepping up
A pack of 20-something U.S. Ski Team members raised in the Roaring Fork Valley, and on the other side of the hill, have set their sights on competing in the tech championships, the most significant alpine event to land in Aspen since the 2017 FIS Ski World Cup Finals.
There may also be current AVSC members who could contend for spots at the championships, though Johno McBride said it's too early to predict who or how many athletes might be in the running to qualify.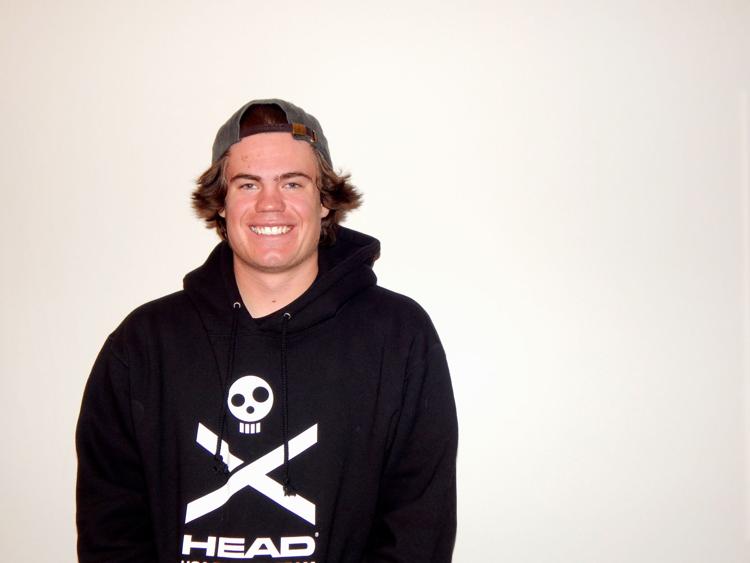 Aspen native Bridger Gile said this week he's feeling optimistic about the season, his first as a member of the national team's C squad.
Getting named to the team last April has allowed Gile access to resources he said could bolster his chances for success.
"I went to Park City (home of the U.S. Ski and Snowboard Team) and worked out with strength and conditioning coach Michael Bingaman," Gile said. "Last year I was just in Aspen working out. To be with the group was awesome. It helped me twice as much as I ever had in the summer," said Gile, who is 20 years old.
As important is the financial support now offered to the B and C team members, whose fees for travel and training have been greatly reduced by fundraisers and other means from U.S. Skiing than in recent years.
"It's awesome to take that burden off," Gile said of the team's recommitment to helping developing athletes. That's much appreciated as he starts the season with the 2020 FIS Junior World Alpine Skiing Championships in Narvik, Norway, March 7-14, on his agenda.
"It's way up north. It's pretty there," Gile said.
His season goals include a top five finish at the World Juniors and a podium in a NorAm race, which is the stepping stone level to the World Cup.
Last year, Gile had sixth place NorAm finishes in three different disciplines. An all-around skier, his best event is giant slalom followed closely by super-G. Gile said he's put in time to improve his slalom skiing and fondly recalls, "When I was little, U-16, U-14, I killed it in slalom. But I'm coming back and think I'm skiing it better."
One of Gile's coaches this year on the national team is Matt Underhill, formerly of Ski and Snowboard Club Vail, who worked privately last year with him and Vail native Jacob Dilling. This is the eighth year the duo are being coached by Underhill, now the men's Europa Cup head coach.
"I believe it to be unusual in U.S. ski racing, but a more common practice in Europe," Underhill said. "It has definitely created a really good work environment. Everybody knows how everybody works, expectations have already been established and it allows for every turn and run to be productive. So, at the end of the day, with this type of programming, I think that the athletes' strength is productivity prior to maturity."
Dilling is coming back from a cracked collarbone sustained while skiing indoors in Germany last month. Coach Underhill called him "one of the most determined and tougher athletes I've ever worked for."
The affable Dilling is on the development team after narrowly missing the C Team during a NorAm event where he modestly admits, "I cracked under pressure."
Dilling seems to be the guy that everybody likes. "He was one of my first friends in Vail. He's like a big teddy bear," said Gile, who lived with Dilling's family last winter in Vail. He won three races last season, two at Steamboat and a giant slalom in Europe. Like Gile, his goals are high for the World Juniors.
Dilling said this week he hopes to be racing at Highlands in the tech finals at season's end.
"I've raced over 20 times in Aspen," Dilling said. Those include legacy events like the Wilder Dwight Memorial Downhill in January and the Spring Series races that will follow this year's tech nationals in April.
The U.S. Ski Team's Alpine Director Jesse Hunt also said the team is excited to return here.
"We love going to Aspen. We're all looking forward to going back. It's a great time of year to be there," Hunt said.
He added, "For me, an important part of the nationals is celebrating the sport and having some engagement with the local ski community. I wanna get all my athletes there."
Piggybacking on NASTAR finals
The 2020 U.S. Alpine Tech Championships begin March 28 with a parallel slalom (dual racing) at Snowmass, though the specific run is to be determined.
"Snowmass was chosen to be a part of the venue because of the overlap with NASTAR Nationals," said Tucker Vest Burton, public relations manager for Aspen Skiing Co. "This is the first time that NASTAR Nationals and U.S. Championships have been hosted at the same venue."
She said, "It's going to create great buzz and energy with a lot of ski racers and fans all on one mountain and competing on the same day."
The championships then move to Aspen Highlands, in a partnership with AVSC, for the men's and women's slalom on March 29, the women's giant slalom on March 30 and the men's giant slalom on March 31.
"They have an excellent racing venue and set-up for hosting tech champs with the hill already being set up for training and racing throughout the year. It has been used by the best racers in the world for training," Vest Burton said.
The collaboration with Highlands "is seen as an opportunity to be as efficient as possible while minimizing public terrain closures and showcasing elite racing on the same hill the club's racers use throughout the season," according to Vest Burton.
The tech champs that were already scheduled for Waterville Valley in 2021, return to Aspen/Snowmass in 2022.
Aspen last hosted the downhill national championships (which were part of the NorAm Finals) in March 2016. Aspenite Wiley Maple, who is again skiing on the World Cup as an independent this season, won the race that year. A fundraiser is planned for Maple at the Red Onion on Nov. 22 to help his training and travel expenses on the World Cup.
According to information from Aspen Skiing Co., Aspen first hosted the U.S. National Championships downhill and slalom (giant slalom and super-G were not yet created), in 1941. Winners were Toni Matt and Gretchen Fraser. In 1954, the Roch Cup races, which were also the U.S. National Championships were won by Chiharu Igaya, a Japanese student from Dartmouth who went on to win the silver medal in the 1956 Olympics in Cortina, Italy.
Aspen again hosted the Roch Cup races, which doubled as the U.S National Championship, in 1959.
In a prepared statement, John Rigney, senior vice president for Aspen Snowmass noted, "Ski racing is deeply ingrained in Aspen's heritage and our mountains have seen ski racing triumphs from greats such as Billy Kidd, Franz Klammer, Tamara McKinney, Ingemar Stenmark, Alberto Tomba and Mikaela Shiffrin. We are honored to continue this storied history and look forward to providing the best possible races for the U.S. Ski Team athletes and up-and-comers vying for the honor of national champion."
Johno McBride allowed that while AVSC's collaboration "is a big undertaking for us, especially that time of year, we're excited to host the event for many reasons."
That includes,"Giving our kids the opportunity to see the highest level competing in these events. It's also pretty cool for the community to see the national team skiers and the highest level skiing right here in our back yard."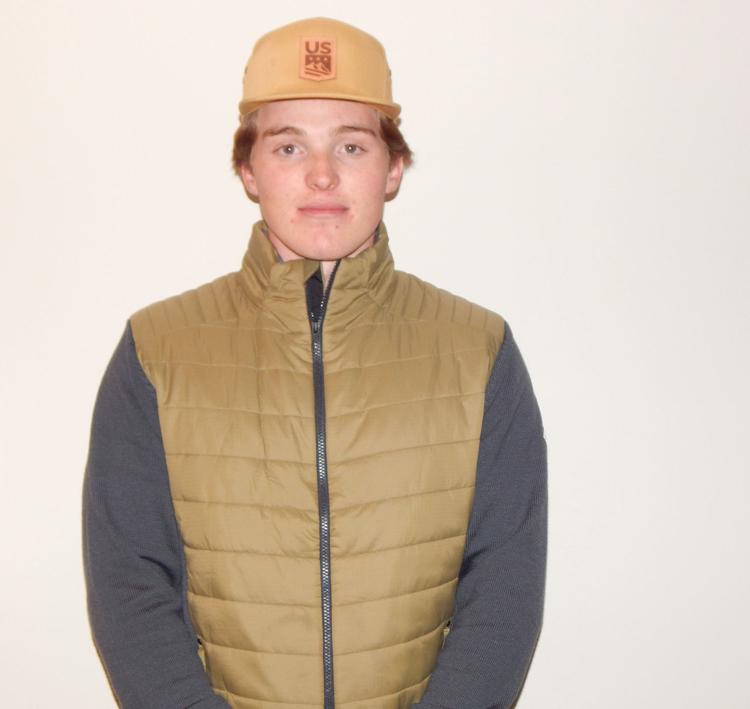 Glenwood Springs native Cooper Cornelius trained under McBride and coaches Austin Nevins and Torey Greenwood while at AVSC, though his initial training came through the Sunlight Winter Sports Club program.
Cornelius, 20, also spent a year in the Vail program prior to being named to the national team. But last spring, Cornelius suffered the first major knee injury of his career after getting tangled up in the netting following a fall, he said. Cornelius, a C Team member, plans a back-to-snow return by late January but will not be racing at the tech championships, he said.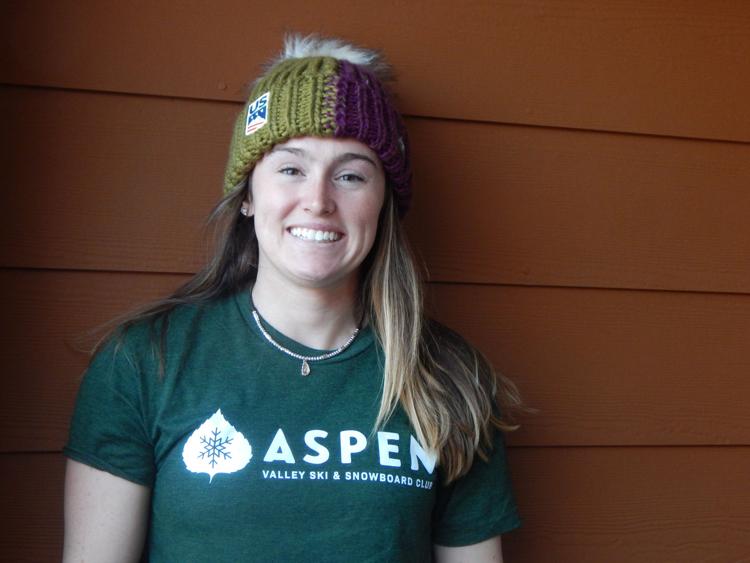 Galena Wardle of Basalt, the daughter of two Aspen Skiing Co. instructors based at Snowmass, is also coming back from injury, having endured two surgeries last year on her right knee. Wardle, 21, said her first race back is yet undecided, but could be later this month or December.
"I'll come back when I feel ready mentally," she said. That could bode well for an appearance at the nationals. Wardle attended the University of Denver during her recovery period.
A talented all-around skier, Wardle said when she first heard the tech events were coming to her home mountains, "I was super excited."
As much as anyone, Wardle maintains a skier's heart.
"I am still the little AVSC kid that loved to free ski. The favorite thing that I remember is that if it snowed we would always free ski on a powder day. The environment the valley brings is key to that," she said.
Alice McKennis, who also trained with AVSC during her career, will be back to compete this season after missing all of last year due to injury. McKennis, who now lives in Minturn with her husband, the coach and former Aspenite Pat Duran, only skis speed and isn't expected to compete at the U.S. Tech Championships. In the final event before her injury (sustained during a spring camp at Mammoth Mountain), McKennis earned a bronze medal in downhill at the 2018 World Cup Finals.
Experience and pacing
Navigating the headwinds of a long competition season could be made easier this year through a mentorship program pairing experienced and rising athletes on the U.S. Ski Team.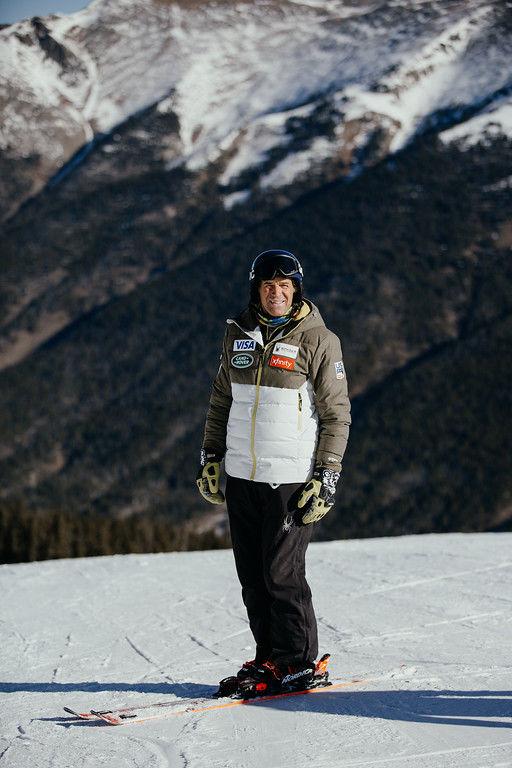 "I'm excited. It's been pretty well received and plays well with the team building we've been doing," said Jesse Hunt.
Tommy Ford, who is something of a veteran at age 30, said he thinks it's key for the more established members of the team to show the youngers the ropes. He's part of the A Team.
"It's important for the younger guys because it's easy to feel intimidated if you grew up watching these guys on TV," said Ford, who will ski mostly giant slalom this year. Ford was paired with 19-year-old Ben Ritchie of Vermont as his mentee.
Bridger Gile's mentor is Ryan Cochran-Siegle, who finished 11th in the first giant slalom of the season in Austria. Like Gile, Cochran-Siegle skis both tech and speed. "It's good to talk to him, though we're both pretty quiet," Gile said.
"For Ryan to get 11th place is pretty awesome. It shows the Americans can do it," Gile noted, adding, "We're training with him" on a regular basis.
Underhill said that both Gile and Dilling will be slated into forerunning slots during the Xfinity Birds of Prey races at Beaver Creek, Dec. 5-8. Beaver Creek disciplines include downhill, super-G and giant slalom.
"And if Bridger keeps training fast, he will get a shot at a time trial for the last nation's spot. The reality is, we got a lot more work to get done before we worry too much about starting World Cups as these athletes don't want to start them, they want to win them," Underhill said.
Two of Gile and Dilling's teammates from Ski and Snowboard Club Vail, River Radamus and Kyle Negomir, are qualified to start World Cups this season at Beaver Creek and are part of a talented pack of athletes in their late teens and early 20s who earned spots on the U.S. Ski Team.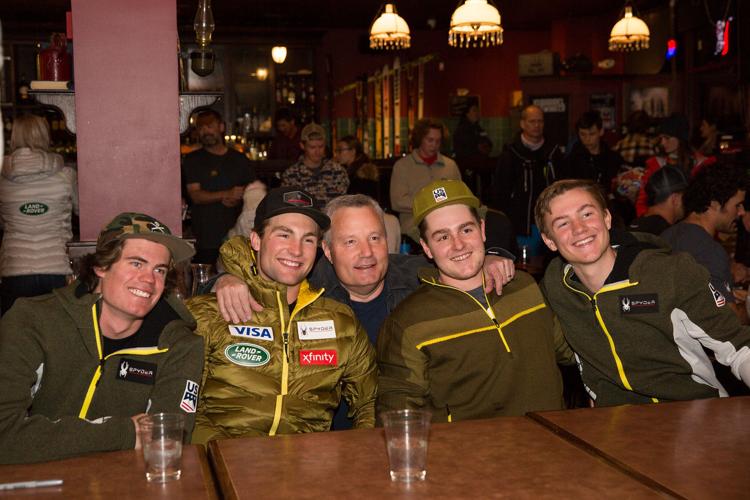 Last Sunday, Copper Mountain and the U.S. Ski Team hosted a public autograph session that might have seemed de rigueur for the veterans, but which was a big deal for some of the next gen skiers humbled by the turnout.
"That was pretty cool to see how many people showed up and how excited they were," Gile said. "I honestly didn't think it was going to be that big. It's cool to see people like ski racing. It reminded me of Europe."
There will be myriad public events – including meet-and-greets – planned when the tech championships return to Aspen and Snowmass next spring. If the 2017 FIS World Cup Finals were any indication, there will also be myriad opportunities to prove that Aspen still honors its ski racing traditions.