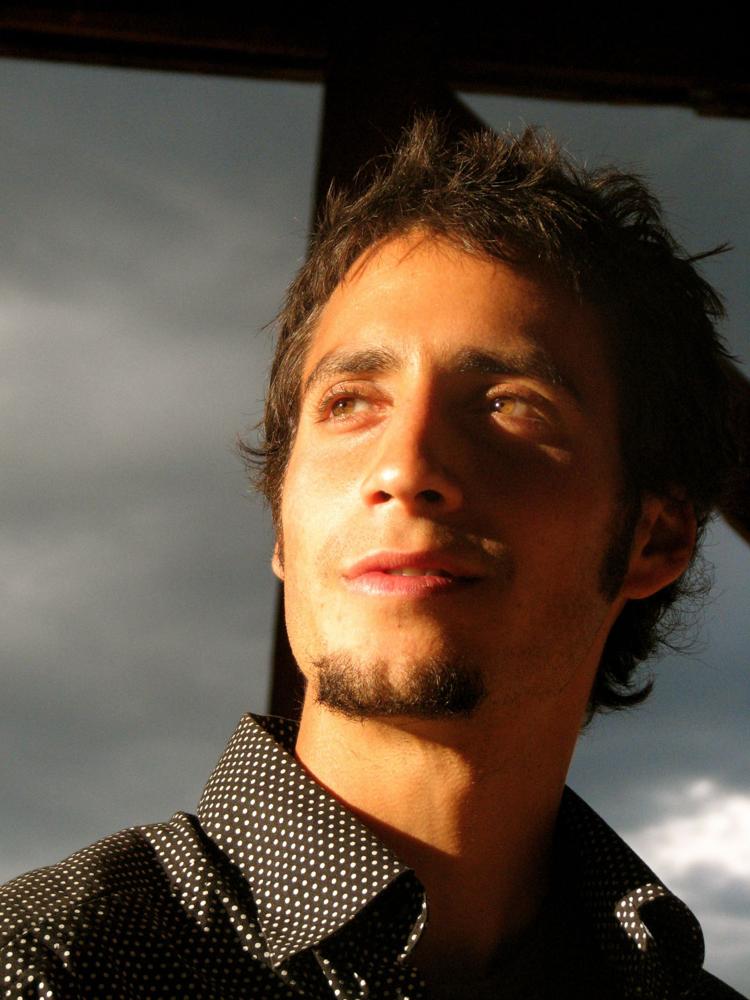 There was good news for Colorado farmers this week as Aspen's Eden Vardy, founder and executive director of the Farm Collaborative, director of The 2 Forks Club and passionate advocate for young agrarians, was appointed by Gov. Jared Polis to the Colorado Board of Parks and Wildlife for the agriculture seat on the Western Slope.
It means that Vardy will be part of a voting commission that sets regulations and policies for the state's combined parks and wildlife department. The 11 voting members comprise three sportsmen or sportswomen, one of whom must be an outfitter; three agricultural producers; three recreationalists, including one from a nonprofit, non-consumptive wildlife organization; and two at-large members.
It's an interesting blend that Vardy, who did not apply for the post and learned of the appointment when Polis called him recently and asked if he wanted to participate, will have to learn to work with on the fly. The first meeting of the new board happens all day today and part of tomorrow in Denver after a dinner with the board of Great Outdoors Colorado last night. The Aspen Daily News spoke with Vardy prior to his Denver trip to get his thoughts on his – and the parks and wildlife board's – new role.
ADN: What are your expectations for your first board meeting?
Vardy: Stepping into this meeting, and certainly for the beginning portion of my tenure on the commission, my objective is to listen. I'd like to understand how the format works and understand the different perspectives from across the state and really aim to be a good listener before I dive in with any opinions or expectations.
ADN: What do you think CPW does well? What could use improving?
Vardy: We have an incredible state that has a strong connection to our outdoor places, and I think we do a really good job of taking care of those places. Making sure that there are all the voices at the table is where I think that there's been a pretty good job, but I think (we need to make sure) we get voices from our young agrarians, which is a voice that I'm looking forward to helping represent. That, as well as the balance of our agrarians and our wild spaces in our region, is something that I'm very much looking forward to participating in and bringing to the next level.
ADN: Do you think it works well to have parks and wildlife under one umbrella, and how do you feel about the mix of board members?
Vardy: I think it's a good thing. Differing views are essential to making informed decisions. In addition, our wild spaces don't start and end within defined boundaries, and nature is part of everything (or is everything), from the farms to our parks to our cities. I am honored to serve to help bring a younger agrarian view to the table, stand behind the farmers that make up our local food system here on the West Slope and support solutions that balance the needs of our farmers with the needs of our environment. After all, a healthy ecosystem means a healthy farm in my view. 
ADN: How do you see CPW's role in promoting sustainability?
Vardy: Essentially, as human beings who want to make sure this place is available and as enjoyable and as beautiful as we've had the opportunity to enjoy for the next generation, sustainability is really at the forefront. But sustainability is actually overused, and it's not even the right word because to sustain something isn't always enough. We have to improve upon it. I really like the word regeneration more than sustainability – to make better, to always think about the next incarnation and the next generation and to make decisions coming from that perspective rather than just making decisions based on our interests immediately. I think that is the responsibility of every human that's alive today, and certainly a commission that has the bandwidth to make an impact on our wild spaces in the state needs to be at the forefront. We need to take it to the next level, not just on sustainability but regeneration.
ADN: You're part of a new wave of food thinking. How is Colorado in terms of farming and food thought for young people?
Vardy: There was a survey that came out – and I don't recall the group that did it – on what were the most attractive fields to millennials looking for a career, and farming was in the top 10. Now, balance that with the fact that in the United States the average farmer with 10 years of experience or less typically makes $25,000 a year. We really need to create innovation in how we're looking at agriculture and how we're making sure to sustain agriculture – and regenerate agriculture – so that it's something that is really attractive and inspiring for the next generation as well as sustainable, something that we can do right economically and environmentally. We're so well poised with our state heritage around agriculture, our state's commitment to things like agrotourism and some of the organizations that have committed to that next wave of agrarians that I think we're in a position to really lead the charge into the next generation of farming.
ADN: Where would you like to see Colorado in 10 years relative to where we are now?
Vardy: Gosh, that is a big question. For me, specifically, my focus is on food and food systems. I'd like to see localized and regionalized food systems becoming much more commonplace. I'd like to see food access much more available in regions where it's less so and have local food prices be accessible to all demographics, and I'd like to see a widespread lens of support for regionalized and localized food economies, food systems and food security for the next generation. This is why I'm interested in serving on this commission. It's that interface of nature and farming that in some ways presents the greatest challenges, but in other ways the greatest opportunities, if we can just find that healthy balance where a farmer is also a steward of wild places.