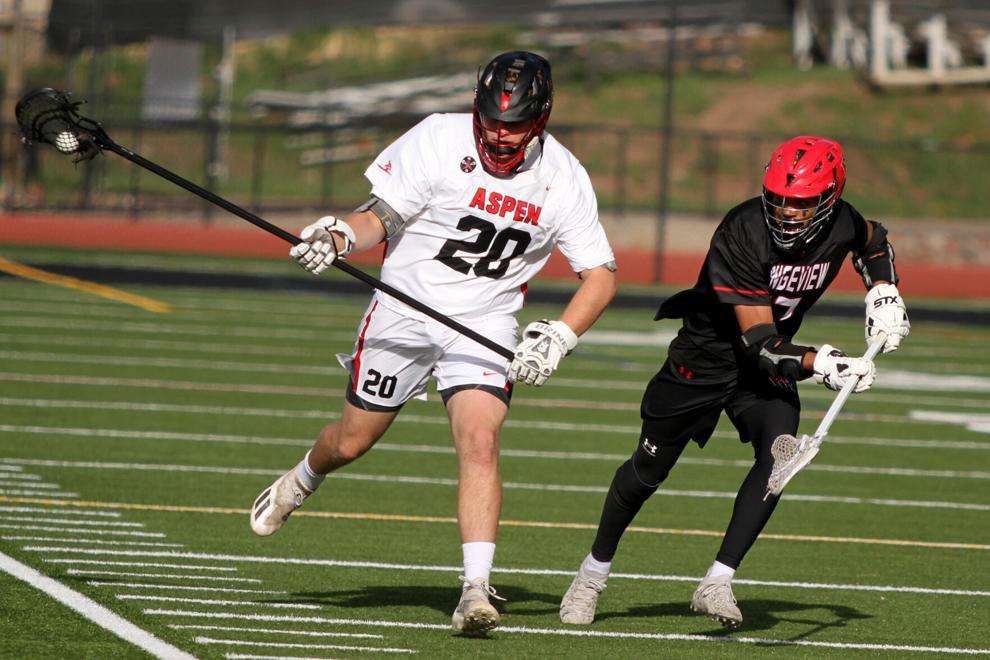 A four-goal outburst to begin the second half delivered the Aspen Skiers enough separation from their opponent Rangeview to carry them to a 13-8 victory in the first round of the 4A boys lacrosse playoffs on Tuesday night.
Aspen scored four goals in the span of 4.5 minutes to open the game's second half, nearly matching their entire total from the first half in short order. Once junior Carson Clettenburg's goal went in at the 7:24 mark of the third quarter, No. 11 Aspen had a 10-4 lead over more-potent-than-their-rank No. 22 Rangeview out of Aurora.
The win gave Aspen its first playoff win since the first round of the 2018 playoffs and put 2021's 2-8 campaign well in the rearview mirror.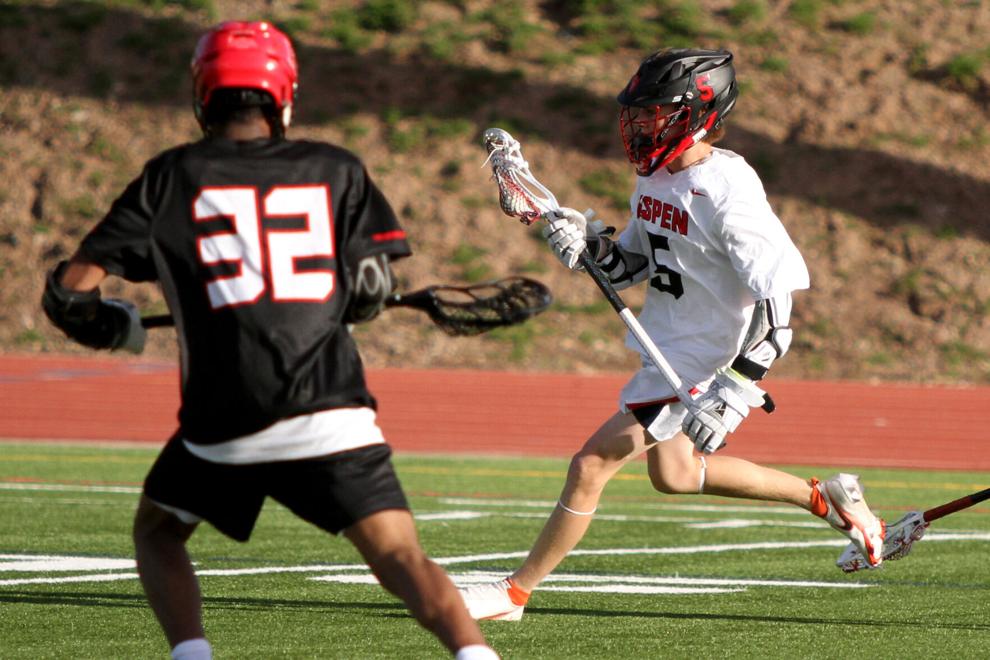 "After last year's season, it's good to come back and I think the team's feeling it out well," senior captain Zach Small said. "We haven't been deep in the playoffs in a long time. We're excited we get to play Vail Mountain again, which has been a fun battle so far."
Rangeview made the playoffs off the back of a third-place finish in the 4A Metro League and a 10-5 overall record. The Raiders brought in a potent offense, scoring the seventh most goals in 4A, according to MaxPreps. Rangeview is led by junior J'vion Bunch, whose 66 goals led the state in any classification.
In the early going, it seemed that potent offense would cause problems for Aspen all night. Demario Williams struck just 13 seconds in the game and the Raiders held a 2-0 lead within the first minute. Bunch assisted on the second goal. They came away with both faceoffs and Aspen failed to match their speed in the first two sequences.
But Aspen responded with a pair of goals to draw even, one each from Ryan Rigney and Judd Gurtman. Then the Skiers were given an unfortunate break when Bunch went down awkwardly and had to be carried part of the way off the field. He did not return to the game, and participated in the postgame handshake on crutches.
Aspen also played a man down as freshman Tucker Devlin was limping during warmups and did not see game action. He was third on the team with 24 goals in the regular season. 
Rigney tallied again with less than two minutes to play in the first quarter and gave the Skiers the lead entering the second.
Three goals in the second quarter put Aspen up 6-4 at the half before the third-quarter early barrage gave them a comfortable lead. They entered the fourth leading 11-6 and doubled up the Raiders 12-6 early in the fourth quarter.
Rangeview got within four with two goals just a half minute apart starting at the 8:30 mark, but a late goal by junior Wyatt Eaton restored Aspen's lead to five with just over three minutes to play.
In the regular season, Rangeview was held to single-digit goals only four times, losing each game. They scored fewer than nine only one other time, a 10-3 loss to Denver's Northfield on April 29. Aspen head coach Tommy Cox credited preparation.
"The biggest thing was they were running an adjacent offense and we spent a very long time going over AJ slides from your left and right. I think we were well prepared," Cox said. "My defense has been my rock all year long."
The Skiers improved to 9-6 overall on the season after going 5-5 in league play.
Aspen advances to play No. 6 Vail Mountain, the 4A Western League champions. The Skiers dealt the Gore Rangers their only league loss of the season, an 8-7 overtime thriller on March 24, but fell 7-4 in the teams' second meeting in Aspen on April 29.
"It's been a fun series so far," Small said. "A lot of us play hockey together, I've played with a lot of those guys in football, so there's definitely a little 10-year rivalry for most of us. It's kind of like a final showdown between us, so it should be exciting."
On Thursday, Aspen continues to host playoff games with girls soccer and girls lacrosse. Start times for those contests had yet to be announced as of Wednesday's press time.