When Aspen voters overwhelmingly decided in November 2017 to become the first city in Colorado to jump ship from the state's convoluted and long-lived tobacco tax-generation/collection/dispersal system, its government knew there was a chance the decision could fiscally backfire.
Until that time, the state collected all tobacco-related sales tax and then reimbursed cities and counties a proportion of the revenue.
By simply placing the matter on the ballot, Aspen lost all future claims to that reimbursement.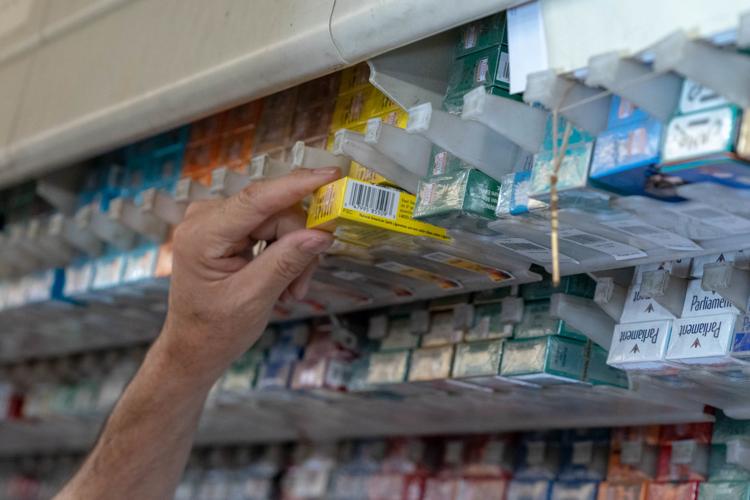 Still, the Aspen city government went ahead and placed the issue on the November 2017 ballot. The measure called for an additional $3 per pack tax on cigarettes — which would increase by 10 cents a pack annual until it reached $4 — and a 40-percent increase on all other tobacco products. It passed with 75 percent of the vote.
Basalt faced the same dilemma a few months later, when it asked its voters to approve ­tobacco-tax increases that mirrored Aspen's.
But the process of breaking new ground on the tobacco-tax front amounted to more than a simple revenue issue.
By asking voters to approve a new tax, Aspen and Basalt invoked the specter of the Colorado Taxpayer Bill of Rights — known by its acronym TABOR. TABOR, a constitutional amendment passed by state voters in 1992, stipulates that all tax increases must be approved by the applicable constituency. Furthermore, TABOR requires that governmental entities — whether they be municipal, county, special district or state — must let voters know exactly how much revenue would be raised by whatever ballot issue they are considering. Any revenues collected above that amount must be returned to the taxpayers.
While Aspen and Basalt had some data upon which to base their ballot question language, because they were going where no Colorado municipality had gone before, both had to rely upon methodology that makes professional bean counters break into a cold sweat: educated guesstimates.
That methodology resulted in significant underestimates for both Aspen and Basalt. And that, in turn, caused some TABOR-based heartburn.
According to Linda Manning, Aspen city clerk, Aspen, which now has seven retailers that purvey tobacco products, projected that it would raise $325,000 from the tobacco tax, which kicked in on Jan. 1, 2018. Instead, according to Manning, the city raised $436,000.
Basalt estimated it would raise a total of $29,162 for 2019, according to Town Manager Ryan Mahoney.
Basalt ended up collecting — get this — $175,596 in the first six months of 2018.
That major miscalculation caused the Basalt Town Council in the spring of 2018 to issue a moratorium on collecting sales taxes on tobacco products from the then nine establishments that sell tobacco products within town limits.
Aspen arrived at its initial projections via "a combination of conversations with large retailers to assist in approximating the amount of sales related to tobacco related products and then looking at price elasticity factors at a national level and trying to adapt those factors to our population for price sensitivity," according to Manning.
"As the true volume of sales was unknown and the true sensitivity to price for our tourist/full-time-resident/workforce populations was not directly relational to national averages — even trying to adjust for this was not an absolute — there was no way to precisely quantify the future tax collections," she said.
Basalt's miscalculation had similar roots.
"We used a calculation that was similar to that used by Aspen," Mahoney said. "This has assumptions in it regarding the volume of cigarettes and tobacco sold. That is where I recall the error occurring in our final number."
Basalt and Aspen are attempting to rectify their miscalculations in the context of TABOR by decidedly different means.
Aspen will hold a second tobacco-tax related vote on Tuesday week. In that election, according to Manning, Aspen voters will be asked to support a newly worded tobacco-tax resolution that would allow the city to keep the excess revenue.
Basalt plans to continue its moratorium for another four months, which would amount to a leveling out of its miscalculation in a way that town staff said will meet TABOR's standards.
"The town is planning to extend the resolution that suspended collection of the tobacco tax until Feb. 29, 2020, in consideration of the amount that was collected above our anticipated first-year TABOR-notice amount," said Basalt Finance Director Christy Hamrick. "This extension in the suspension of tax is a legal method to disburse the refund to the taxpayers.
"Tax revenue received from 2018 is not impacted," Hamrick continued. "Revenue received from Jan. 1, 2019, to March 31, 2019, totals $63,575.40, but $34,414.40 of that will be shown as a liability on the town's books as of Dec. 31, 2019, and will be refunded through an extension of the suspension of the cigarette tax from Jan. 1, 2020, to Feb. 29, 2020. Therefore, we will show collections of $29,162 for 2019 on our books."
Aspen and Basalt also differ on their policies for dispersing the tobacco-tax money they have thus far collected.
"None of the collected dollars have been spent so far," Manning said. "The plan is to spend the 2018 collections in the 2020 budget year and those dollars will be focused largely on youth and family prevention services through the Aspen School District. The plan is to use 75 percent of the dollars in that manner and to use the remaining 25 percent on other programming, which fits the parameters described in the 2017 ballot language approving the tax."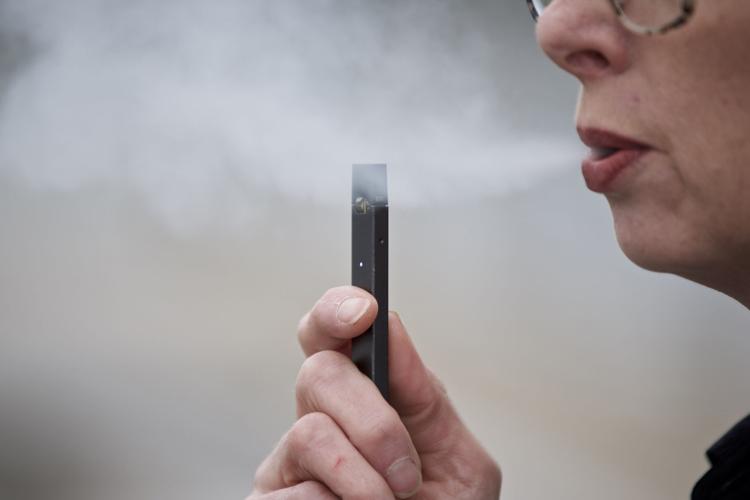 "This year, we have helped provide financial support for the Basalt schools for education for parents around substance abuse and vaping," Mahoney said. "As well, we have supported the Hope Center, which provides mental health services to our community, and finally we have partnered with other upper-valley communities, Pitkin County and Aspen Valley Hospital, to help provide a detox facility."
Having observed the TABOR-based ­heartburn faced by Aspen and Basalt, Pitkin and Eagle counties — both of which will ask voters to approve tobacco-tax increases on Tuesday — have opted to go for fiscal broke.
Eagle County's ballot language calls for a tobacco-tax increase of as much as $4.5 million.
Pitkin County is asking voters to approve a tobacco-tax increase that would generate as much as $700,000.
Both counties engaged plus or minus in the same sort of educated guesstimating used by Aspen and Basalt.
According to Connie Baker, Pitkin County's budget director, "Part of the calculation was based on the state cigarette tax. The state of Colorado charges 20 cents per pack and then allocates 27 percent back to local governments. Extrapolating from this share-back from the state gives an estimate on number of packs of cigarettes sold in the county.
"But Pitkin County's proposed tax is broader than just cigarettes, and not much data is available," Baker continued. "[We] looked at what the town of Basalt and city of Aspen have collected with their taxes versus their data from the state cigarette tax share-back to help form an estimate. Aside from this, there was not much data to base the calculation on."
Added Karen Koenemann, Pitkin County's public health director, "We estimated that the revenue might be around $325,000-$350,000 and then doubled that to avoid any TABOR issues in case more was collected — similar to what the city of Aspen experienced. How [we] came to the $325,000-$350,000 is a little trickier, primarily because we are including items such as e-cigarettes, which have never been taxed before."
Eagle County has followed a similar calculations path.
"In a perfect world, we would have taken the number of cigarette packs sold in the last couple years and made an estimate as to how many packs we projected to be sold in 2020 and then multiplied that by the tax per pack," said Kris Widlak, Eagle County's director of communications. "Same thing with the related products that are a part of the tax.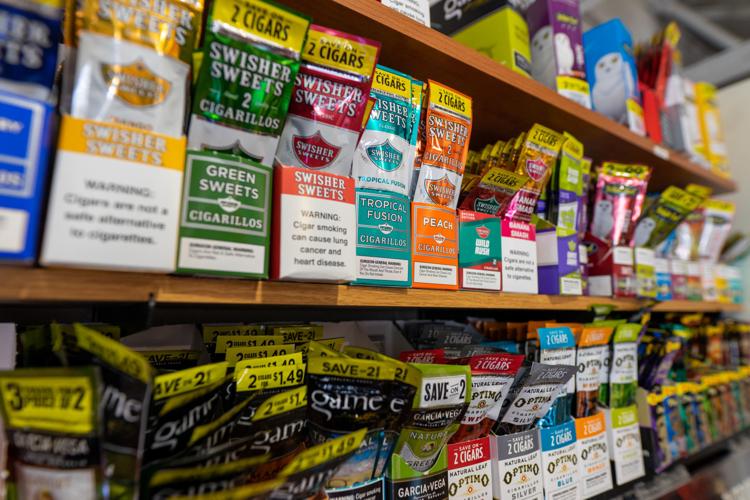 "Unfortunately, retailers do not give us that level of information, so we extrapolated our best guess of the number of cigarette packs being sold by using the amount of tobacco tax that we receive from the state on an annual basis and multiplied that by the tax per pack," she continued. "The related-products estimate is based upon conversations with retailers about how much of their current sales would be taxed. To be clear, we have not yet budgeted any revenue for this in 2020. The $4.5 million estimate for the ballot notice is a compilation of the above assumptions."
If the tobacco-tax measures pass in Eagle and Pitkin counties, the revenues generated will be used for purposes similar to Aspen and Basalt.