Move over, Audi Power of Four mountaineering race. There's another enduro event set to rage across the four ski areas today that has a legacy spanning the better part of 30 years.
But when the Top Ski Challenge, founded 28 years ago, takes off this morning from the Snowmass Mall, it will be without Greg Paul, one of the event's founders along with Becca Magill and Tito Proost.
Paul died on June 28, 2018, but his wife, Susan Anderson, and their loyal cadre of friends, many of whom work for RFTA, will soldier on one last time through the snow in a quest to tackle the highest lift-served runs on each of the four mountains. Top Ski-ers will receive a bus ride and likely some libations between each stop.
"Our challenge this year will be to honor Greg along the route from each mountaintop," the Top Ski invitation reads.
According to Anderson, skiers will assemble on the deck of Venga Venga around 8:30 a.m. for a toast, photo opportunity and the distribution of route maps. Costumes are encouraged, as has become routine for Top Ski. From there, skiers will make their way to the summit and eventually the Cirque poma, weather permitting. Alternative routes are offered to those unwilling to tackle the toughest runs on each mountain, with specific instructions on where to rendezvous with other participants before taking on the next area.
After stops at Buttermilk, Highlands and Aspen Mountain, the day concludes at the Elk's Club, according to the instructions: "All skiers walk to the final top," which is the third floor of the Elk's Building. There will be a casual party of old friends, many of whom joined Paul every step of the way during Top Ski's history.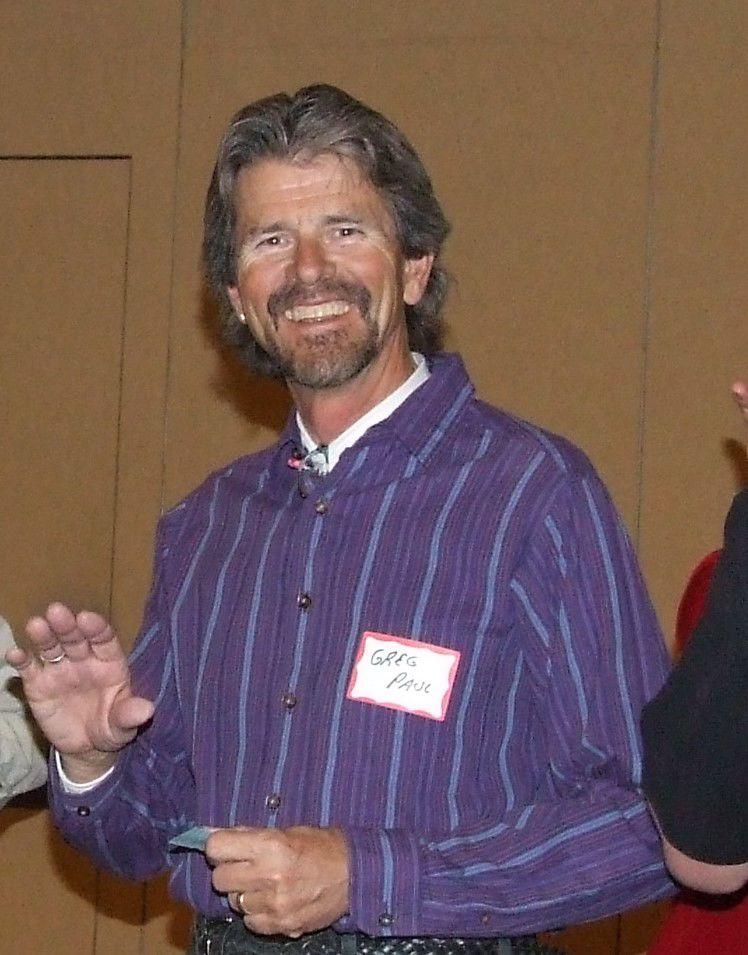 "One of the main things is Greg never wanted this to be a fundraiser," Anderson said this week. "It was very important to him to make this an important event that was not a money maker. He wanted it to be about fun."
In addition to scaling all of the peaks of the mountains, Top Ski has traditionally finished with a fast dash to a local watering hole, which used to include the Cantina in downtown Aspen.
The costume-clad ski warriors should be easy to distinguish today from the more hardcore teams vying for the Power of Four crown, if only by the peals of laughter echoing from the groups, not to mention the non-aerodynamic team "uniforms."
Paul's memory will be honored atop each of mountain through words and the scattering of some remains.
In what could be the last Top Ski, Anderson thanked friends and colleagues for supporting her life partner's vision.
"His ability to find a way to bring so many people together to participate in his fun adventures was so astounding to me. I thank God every day for the 20-plus years I had with Greg Paul. I know he is on my shoulder when I am skiing," Anderson said. "He will be along on this, the final Top Ski Challenge."