Editor's note: Today and Wednesday, the Aspen Daily News runs its annual review of the year's biggest stories. Today, we count down five of the top 10 stories that impacted the community, from No. 10 through No. 6. Check back on Wednesday to catch up on the year's top five stories, as well as some "only in Aspen" tales.
No. 10: Intersection of mental health, law enforcement gets busy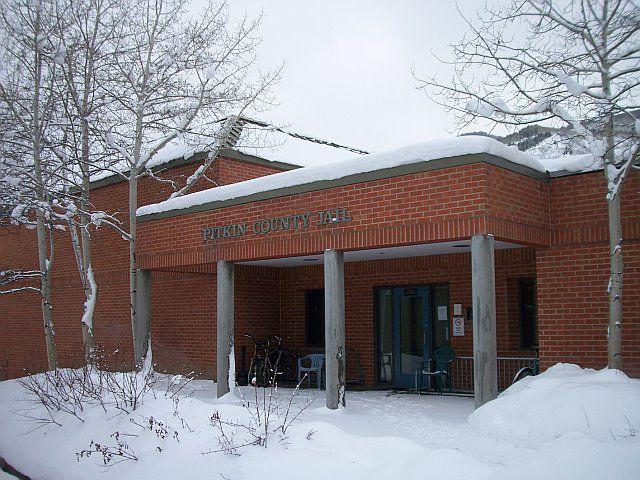 Mental health has been at the center of Sheriff Joe DiSalvo's budget requests to commissioners for more deputies, inmates sitting in the Pitkin County Jail for months awaiting evaluations from the state's mental health institute and, in November, a suicide at the jail. 
Jillian White became the face of the issue when the 64-year-old inmate died by suicide with an electrical cord left in her cell from a previous inmate, who, like White, had been found incompetent to stand trial and was to be transferred to the Colorado Mental Health Institute at Pueblo. In yet another case, the Korean embassy sent officials to Aspen to escort a man to his home country to avoid involving the overburdened CMHIP and the notorious wait times associated with it. 
DiSalvo acknowledged that the power strip and electrical cord that White used in her suicide should not have been in the cell, and the investigation reports released in December offered insights into her actions that suggest there were several warning signs that could have alerted jail deputies' of her worsening mental state. Whether official changes in the jail's internal policies will emerge in the aftermath of the suicide, such as establishing policies around viewing surveillance video footage, remains to be seen.
That's not to say law enforcement agencies haven't undertaken action to address the rising prevalence of mental health issues. More than two years ago, the Aspen Police Department created a human services officer role. When the Pitkin County Area Co-Responder Teams, or PACT, launched in June pairing law enforcement agencies with mental health clinicians, a natural partnership between Aspen's HSO and Mind Springs Health's clinician emerged. And when Pitkin County Sheriff's deputies had to intervene when a jail inmate attempted to jump off the courthouse railing in December, the PACT clinician also responded to the scene.
Everyone involved with PACT lauds its early efficacy. Board of Pitkin County Commissioners Chair Greg Poschman says the program has attracted attention from across the state.
"The fact that always comes back to me is that 70 percent of the inmates in our jail have severe mental illness, and it's [a] known [phenomenon]: Every jail in the state basically says they are the psychiatric facility in their county. We still are working on it," he said. "I'm so grateful for the PACT program. It's in its infancy still, but we have other counties all across the state are looking at us and trying to replicate what we're doing with PACT."
— Megan Tackett
No. 9: Former councilman, wife face felonies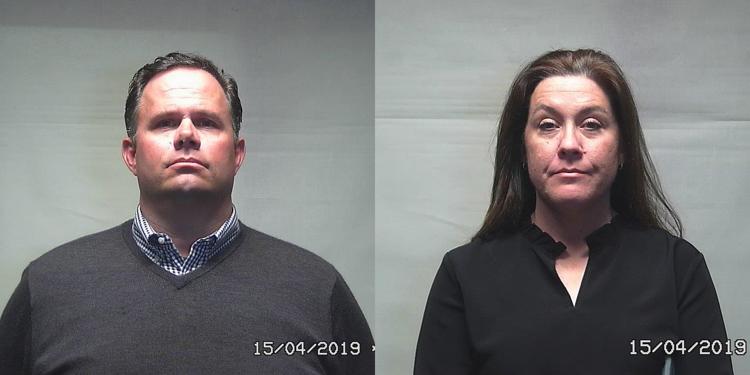 Former Aspen City Councilman and longtime Aspen Skiing Co. manager Derek Johnson pleaded guilty to felony theft charges in 2019 after he was accused of a years-long scam where he stole thousands of used rental skis from his employer and sold them on eBay.
Kerri Johnson, Derek's wife, was alsocharged in April, as she stood accused of helping orchestrate the logistics of the illicit operation. Like her husband,she pleadedguilty in December. Derek is scheduled to be sentenced in January, with Kerri to follow in February.
Derek Johnson and a business partner founded D&E Snowboard Shop in Aspen in the 1990s, selling it to the SkiCo in the early 2000s, where he stayed on as the rental and retail manager. He was elected to Aspen City Council in 2009, thanks in part to goodwill earned as a business and family man, and served one term. He ran unsuccessfully for mayor in 2013 and contemplated another council run in 2015 but decided against it.
In the midst of that political activity, Johnson was taking items from the SkiCo rental and retail division he managed and selling them using a personal eBay account, according to records from the months-long investigation, which became public inlate 2018 after he was let go by SkiCo. That investigation found records of nearly 6,000 eBay transactions dating at least to 2012. Security camera footage captured Johnson removing skis from racks in a company storage location and placing them into a SkiCo box truck, which took the merchandise to a Mill Street storage unit he owns. Proceeds from the scheme were initially estimated at $1 to $2 million. 
Both Johnsons faced stiffer charges at first — Derek a class 2 felony for theft of between $1 and $2 million and Kerri a class 3 felony, plus additional charges for the couple of burglary, cybercrime and conspiracy. Plea deals announced in December have them admitting to lesser felony theft charges with the other counts dropped. Derek faces 4 to 12 years in prison, while Kerri's plea agreement is reported to not include jail time. Judge Chris Seldin of Pitkin County District Court will have the final say at sentencing, set for Jan. 21 for Derek and Feb. 16 for Kerri.
— Curtis Wackerle
No. 8: APCHA board restructured, but is system 'untenable'?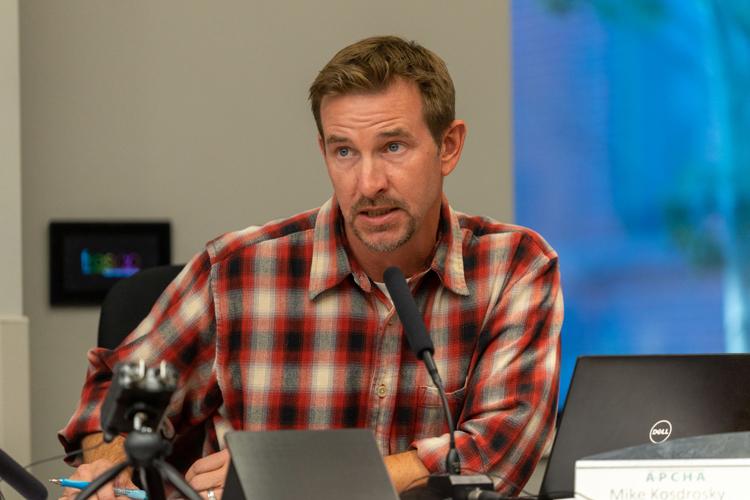 Process and governance issues underlying the community's affordable housing system went under the microscope in 2019, with significant changes taking place.
A perceived dysfunction in the Aspen Pitkin County Housing Authority's rule-making process had been a story for a few years, since many of the all-volunteer appointed APCHA board's decisions had to be approved by both Aspen City Council and the Pitkin County Board of Commissioners. That could take years for a controversial policy and made oversight of the 3,000-unit system cumbersome.
Aspen and Pitkin elected officials, after months of back and forth, agreed to a number of changes to the board's structure and authority in February. These changes entailed replacing the seven-member, one-alternate citizen board with a body consisting of three citizens, one city council member and one county commissioner. And instead of giving the council and the commissioners veto power over rules governing the affordable housing system, the board would have the final authority to consider and pass legislation related to housing guidelines. Those changes took effect on Aug. 1, with two members of the citizen-only board appointed to the new body and elected officials designating their choices for APCHA board representation. 
The changes did not address another APCHA management controversy, this one over the reporting structure for the executive director position. APCHA's chief, and the rest of the agency's employees, are technically city workers under the direction of the city manager's office, even though the office is quasi-independent and is answerable in some capacity to the APCHA board, the city, the county and the public it serves. Director Michael Kosdrosky, who has held the post for four years, has repeatedly called this arrangement "untenable," arguing that he should report directly to the APCHA board.
At least one member of the previous board said that shaking up the structure in the manner it went downwas a mistake. Whether or not the reporting structure for the executive direction will be changed remains to be seen. In the meantime, the new board has taken on big issues, such as a comprehensive update to housing guidelines that is still in the works. Changes could affect income qualification standards, enforcement and other issues critical to the housing system. 
— Curtis Wackerle
New leadership on Aspen school board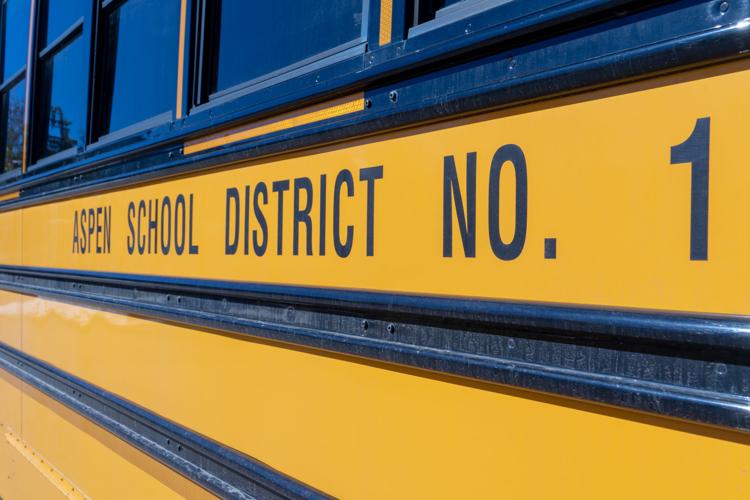 Jonathan Nickell and Katy Frisch won the two open seats on the Aspen School District Board of Education left vacant by term-limited Sandra Peirce and Sheila Wills in the competitive November election.
Six candidates vied for the two open seats, including Jim Pomeroy, Bettina Slusar, John Galambos and Patsy Kurkulis, in addition to Frisch and Nickell. 
As for the board's immediate priorities, both Frisch and Nickell agreed: hiring a superintendent. To that end, the board has hired Hazard Young Attea Associates, a Chicago-based education consulting firm, to assist in the hiring process for the new superintendent and the district held an online town hall in December to gather community input for the search.
Interim superintendent Tom Heald, himself a contender for the Archuleta School District superintendent position, has served as interim superintendent at Aspen since John Maloy stepped down in June after his leadership style came under fire. Nickell served on the District Accountability Committee that in 2017 and 2018 issued recommendations sounding the alarm on numerous issues related to school leadership and performance.
Maloy submitted letters to the editor opining against Jonathan Nickell and Slusar, the latter of whom was a leading advocate for a parents' group that formed last year that called for Maloy's ouster, citing a toxic culture among the staff and declining academic performance. Maloy's letter attacked Nickell's "lack of civility and integrity," which Nickell chalked up to sour grapes. 
Nickell and Slusar weren't alone in being critics of Maloy, and the question of climate and culture — at the forefront of many district conversations while a pending hiring process for a superintendent is getting underway —  came up during candidate forums. Every candidate agreed that transparency and increased communication is critical in regaining trust after Maloy's departure. 
During their campaigns, other priorities arose in discourse, as well. In the three forums in as many days, the six candidates tackled topics spanning teacher pay and curriculum alignment. While there was consensus that increasing pay should be a priority, funding that increase was a matter of debate. Frisch in particular expressed her concern at perceived low reading proficiency rates among Aspen Elementary School students.
By 11 p.m. on election night, Nickell won the most votes, about 26 percent, followed by Frisch's 25.5 percent. Pomeroy came in third with about 15.6 percent of the votes. Galambos followed at 14.1 percent, then Slusar (11.8 percent) and Kurkulis (6.8 percent).
Neither Nickell nor Frisch were first-time candidates. Nickell ran unsuccessfully in 2017, as did Frisch in 2009.
— Megan Tackett
'ASE Vision' process fuels growth debate, expansion suggestions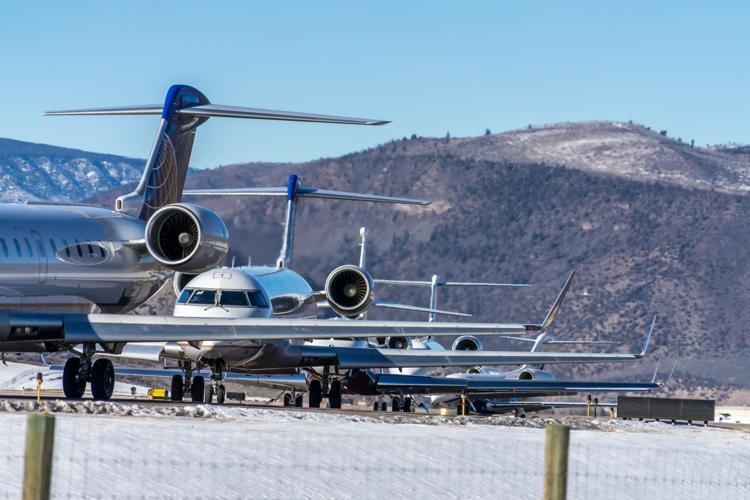 While 2019 was a busy time for the Aspen-Pitkin County Airport on many levels – including controversies related to parking and terminal overcrowding – it was the county's process to seek public input on the future of the local air-transportation facility that captured most of the community's attention during the year. 
"ASE Vision," the comprehensive initiative designed to garner recommendations on the airport's future, got underway early in the year with the formation of five committees (numbering more than 120 people) that held numerous meetings to tackle aspects of expansion, including a possible runway widening and construction of a modern terminal building. Driving the initiative was a strong belief, perhaps a consensus, among county officials and aviation consultants that the CRJ-700 aircraft serving commercial flights into and out of the airport will be retired over the next 15-20 years. Also, data has been presented showing that tourism and area population growth is not expected to subside, and thusly, the county must take steps to prepare for the increase. 
Generally, four subcommittees looked at ways in which airport service can be improved without having too much of an impact on the community in terms of traffic, noise and air pollution. One suggestion that evolved from the process included a need to improve public transit between the airport and local communities, particularly Aspen, perhaps through an intermodal facility built in close proximity to the terminal that would include enhanced bus service from the Roaring Fork Transportation Authority. Another recommendation that appeared to garner consensus, with a few objections, was that the current terminal building is outdated and inadequate, and that a new building with an increase in gates is necessary to better serve the needs of locals and visitors alike as airport operations continue to grow at a measured pace over the coming decades.
But the biggest question was considered by the Technical Working Group, a subcommittee that met regularly for more than 70 hours from March to December to look at air-side infrastructure and the type of aircraft that might be a good fit for the facility and the community. In the end, the basic recommendation was that the local airport needs to become a full "Aircraft Design Group III" facility. The airport already is a Class 3 facility, but current restrictions related to wingspan and other technical conditions have kept it from enjoying the benefits of full status, such as allowing regular use by larger jets. To become a full Class 3 facility, the airport's runways and taxiways would need to be widened to accommodate the next generation of jets that are capable of serving the local airport and the mountainous terrain surrounding it.
That recommendation will likely fuel the fire for the next round of debates surrounding the airport, as community advocates of no growth and slow growth have been, and will likely continue to be, vocal in their opposition to airport expansion. Among other concerns, they fear that jumbo jets such as the Boeing 737 or an aircraft with a similar carrying capacity will be flying into Aspen regularly, sounding the death-knell for the area's remaining small-town character.
An overarching ASE Vision Committee will take the subcommittee suggestions and minority reports under consideration as they meet in early 2020 to come up with a more structured set of recommendations to present to Pitkin County commissioners. Perhaps in late spring or early summer, commissioners will take up the airport-expansion issue, and a whole new round of debate over community growth and airport improvements that some say could cost up to $500 million (or more) will spark more headlines.
As Tim Mooney, one of the most vocal critics of airport expansion and the ASE Vision process said in a recent Aspen Daily News story, "I'm going right to the wire." And as County Manager Jon Peacock also has noted, "This is an emotional topic for our community. It has been for a lot of decades."
— Andre Salvail