Editor's note: Tuesday and today, the Aspen Daily News runs its annual review of the year's biggest stories. Today, we count down the top five stories that impacted the community, as well as some "only in Aspen" tales.
Aspen sees its first city manager shakeup in 19 years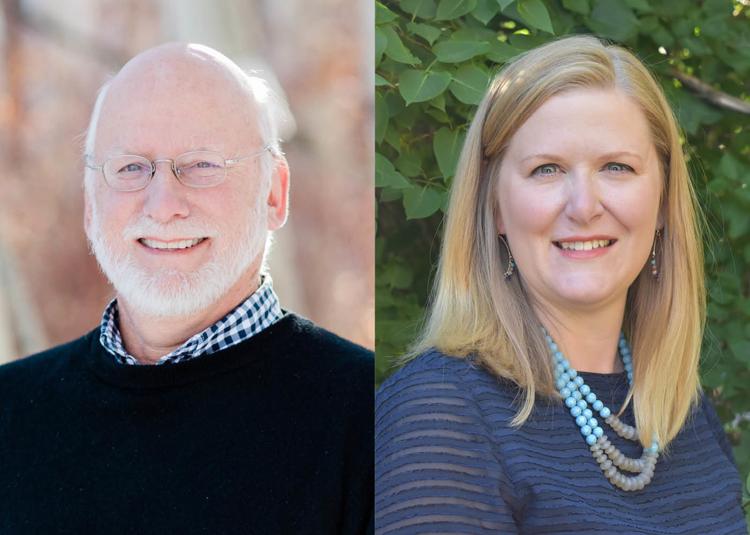 Being the manager of the city of Aspen is surely one of the toughest gigs in town. You're in charge of 300-plus employees and an annual budget topping $100 million, as well as implementing the vision of a progressive community as defined by the politicians elected to Aspen City Council. 
Steve Barwick managed to do the job for 19 years, but that run came to an end at the beginning of 2019.
The position is controversial by its nature, Barwick wrote in a statement after he was asked to resign by a majority of council members on Jan. 7.
"We are always striving to define and create the best possible qualities in a resort community. … We can create world-class amenities while maintaining our egalitarian nature in the face of an onslaught from the world's most wealthy, and show 'em all how to do it right," Barwick wrote, reflecting the optimist viewpoint.
Two high profile blowups in December 2018, involving a perceived lack of communication from city hall, wound up being the last controversies Barwick would face as Aspen's chief administrator. They involved disagreement with the Aspen-Pitkin County Housing Authority over its role in city-developed apartment projects and a plan to subsidize mobility initiatives that included a contract with Lyft, a national ride-hailing platform, that angered local transportation providers. With a council approaching lame-duck status containing multiple individuals running in the next election, Barwick was ousted, albeit with the cushion of $195,000 in severance pay. 
Within a week of Barwick's resignation announcement, council turned to assistant city manager Sara Ott, asking her to step into the interim city manager role until a national search could be completed to seek Barwick's permanent replacement.
As it turned out, the council did not need to look far, as Ott won the job in August after a process that attracted more than 60 applicants. Her experience in local government, including as the chief administrator of Washington Township, Ohio, outside Columbus, as well as her extensive educational background in city management, gave her the foundation needed to assume the top role, but it was her performance in the interim that cemented the job. With Barwick out and the December resignation of Ott's co-assistant city manager in the wake of the APCHA controversy, Ott ran the city for eight months under challenging circumstances.
"I have seen Sara managing the responsibilities of literally three people over the past eight months," Councilwoman Rachel Richards said at the time of Ott's permanent appointment. "I feel that seeing her fully empowered to be the manager as opposed to the temporary authority that an acting manager has is a very positive step for accomplishing council goals. … I feel she is a very capable administrator and I feel she has cut a very strong and differentiating course from prior management during her time juggling three people's responsibilities."
As for Barwick, he left the city confident that he would find another high-level manager job, and he did. In July, he was named the administrator of Mono County, Calif., which is home to the resort town of Mammoth Lakes and the Mammoth Mountain Ski Area.
— Curtis Wackerle
New Aspen City Council looks for footing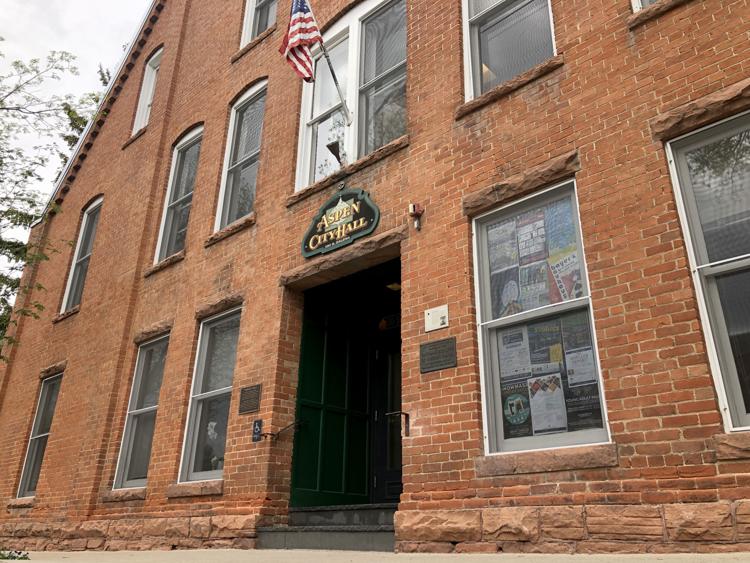 Not a single incumbent retained their seat in Aspen's municipal elections this year, a signal from the Aspen electorate that they were ready for a change. Whether they got one from Mayor Torre, Councilmember Rachel Richards and first time representative Skippy Mesirow has yet to be seen. The five-member board has signaled a steady-as-she-goes rhetoric on high profile topics such as the development of new city offices and has passed on short-term child care solutions, but the body has made improved communication with the public a top priority. 
The new council make-up is significantly more diverse than its predecessor in terms of age and a mix of members living in free market and subsidised housing. A month after being sworn in in June, the council set aside time for a retreat to lay groundwork for their time working together.
"So much of what you do is how you talk to one another, how you work with one another, and you really have to be rowing in the same direction to execute," Mesirow said in an entrance interview with the Aspen Daily News.
For the most part the council has encountered very little disagreement on policy issues. Mayor Torre was alone in his objection to moving council chambers to the new city hall offices once they are complete. But he said he is comfortable with his leadership role being one of dissent if need be.
"I work with a council, this is not the Torre show," he said. "I'm a representative and this is how it works — it's not about what I want necessarily, it's about what's best for my community."
Torre and Mesirow both bring a digital flare to their communication strategy. Mesirow often live streams his free association thoughts from meeting to meeting, including comments calling a proposed Aspen Pitkin County Housing Authority rule change akin to redlining.
Torre began posting weekly videos to social media with a preview of the discussion items and community events that followers might be interested in.
Richards, who was term limited on the Pitkin County Board of Commissioners before hopping back into a seat on city council, often brings her decades of institutional knowledge to the council discussion, and said she is keeping her eye on the long term. 
"Right now everybody is [focused on] quarterly profits … but communities don't evolve in three months, they take time to mature," Richards told the Daily News in June.
The council has continued visioning meetings to prioritize goals for the year, taking place next month. For now, you can catch them during the regular meetings on Tuesdays, not Mondays, perhaps the one of the most distinct changes from the last board.
— Alycin Bektesh
Lift One debate keeps the community on its toes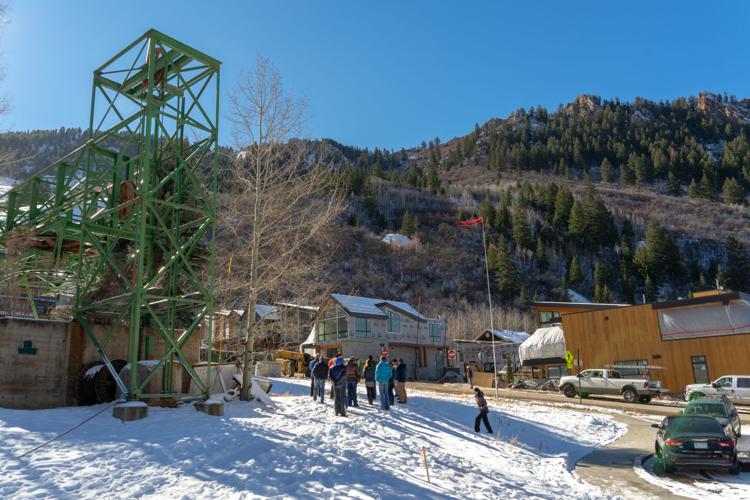 Twenty-six votes.
That's how close it was when Aspen voters passed the Lift One corridor plan in the March election, giving the green light to the most ambitious local development scheme cooked up in a generation.
The even-split nature of the electorate reflected that controversy and complicated nature of the proposition: Two new hotels combining to weigh in at 320,000 square feet of development at the base of the mountain, plus a long-sought new chairlift to replace Lift 1A, coming down an additional 500 feet to Dean Street, creating a new mountain portal in the downtown core. The developers proposed taking advantage of incentives to lessen their affordable housing burden and they managed to extract a $4.36 million subsidy from the city to fund portions of the redevelopment with a clear public benefit — namely, a new ski history museum and the rebuilding of Dean Street to serve as the mountain portal. All that, which had been negotiated over the course of many years, was on the ballot when voters went to the polls for the March 5 election — the first in city history held during a winter high season.
The campaign in the lead up to the vote was spirited. Developers hoping to build the project poured more than $283,000 into the effort, but were nearly overcome by a grassroots opposition.
After the vote, promises were made to get to work on the complicated checklist required to get ready to build, but signs of trouble emerged by June. The owners of the Gorsuch Haus project — one of the two lodges — disclosed that they were exploring the possibility of bringing on new investors or selling the entitlements. That led the Lift One Lodge group to cry foul, stating their concern that if Gorsuch couldn't get its financing straight, they would be stuck waiting, unable to proceed. In July, Lift One Lodge developers threatened to back out and exercise their option to develop a similar project approved in 2011 that does not include the public benefit of the new lift.
All went quiet for a few months until news broke recently that Lift One Lodge had come back to the table. Subsequently, Aspen City Council finalized the details of the $4.36 million that would be released to the developers upon completion of the new lift. Under the best case scenario, it is difficult to estimate when that might happen. "This is not going to be a quick project," noted Aspen's city attorney, advising council that the millions held in escrow will likely be there for some time.
— Curtis Wackerle
An Ikonic winter season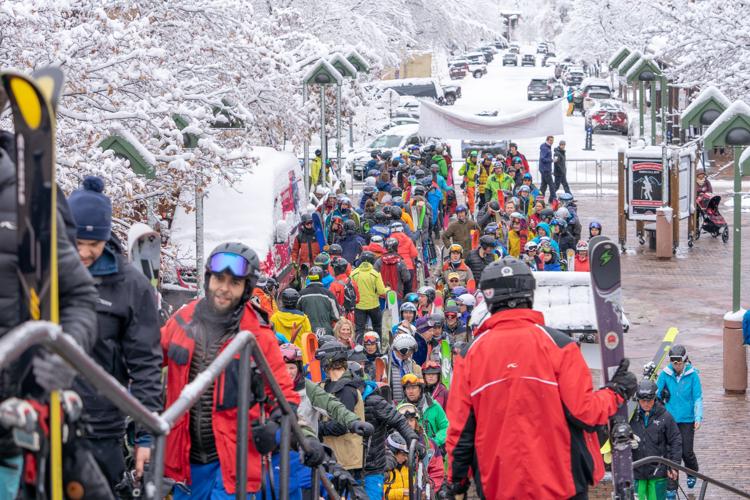 The 2018-19 winter season's cup overfloweth, and in more ways than one. 
Aspen/Snowmass ski area visits were up 19.3 percent for the 2018-19 season, which set a new record for local skier visits. That increased snow created real trickle-down effects for local businesses: for the first quarter of 2019 — January through March — retailers reported $268.4 million in gross sales. That's also a record and represents a $15 million increase, or 5.9 percent, over the $253.4 million retailers garnered during the same three months the previous year.
And by March, the surplus on the mountains reminded locals and visitors alike of nature's power when a slide of historic proportions that ran 3,000 vertical feet cleared snow from the majority of the Five Fingers area on Highlands Ridge. The slide, with a start zone stretching over a mile wide, damaged a house in the Conundrum Creek Valley and likely felled thousands of trees. It had so much momentum that it crossed the creek and continued up the opposite side of the valley.
Another large natural avalanche ran on a northwest-facing slope in Maroon Bowl that month, in addition to a series of slides that ran from the Aspen Mountain ridge, burying Castle Creek Road overnight. 
Ullr continued to provide throughout the season, and Aspen Skiing Co. extended its season into June weekends. In addition to the locals and regular tourism, the town — and the mountains — saw a new breed of visitor: the Ikon passholder. The pass, which provides access to numerous resorts inside and outside of the state, lured a fair amount of extra visitors from the Front Range, SkiCo Vice President of Communications Jeff Hanle said. 
While that uptick in Front Range business undoubtedly contributed to the record sales numbers enjoyed in several industries, there was also a perception among some locals that the Ikon Pass was to blame for longer lift lines and crowded slopes. 
When SkiCo CEO Mike Kaplan addressed Aspen Chamber Resort Association members in the group's Afternoon Blend event in September, he expressed disappointment in what he called local "snobbery" toward the Ikon Pass.
"What was honestly disappointing and saddening to me was there was actually some scapegoating going on toward Ikon Pass holders," he said. "That's not who we are. We love this community, and we love to share it with others. It's in our DNA."
And, he continued, the perception that Aspen's inaugural inclusion in the Ikon Pass was the primary reason for added crowds wasn't even accurate. To illustrate his point, Kaplan looked at one day in one lift line — March 3 at the Deep Temerity lift at Highlands.
"Deep Temerity can handle 1,200 people per hour," he said, noting there were almost 800 accessing the lift to mostly expert-only terrain. "If it's distributed proportionally, of those 792 people, 450 were Aspen-Snowmass passholders; 211 were ticket-holders; 129 were Ikon passholders." 
And, he added, of those 129 Ikon visitors, 30 percent had visited in previous years before Aspen-Snowmass was a participating resort.
They made it 40 minutes instead of 36 minutes," Kaplan said flatly. "We are all the problem, and it's not a problem. I appreciate the passion and enthusiasm on the hill; I share it with all of you."
Ultimately, Aspen passholders enjoyed an "if you can't beat 'em, join 'em" solution: 2019-20 premier season passholders were able to take advantage of a complimentary basic Ikon Pass, if they signed up before the Dec. 12 cutoff.
— Megan Tackett
Town of Basalt, citizens straighten out TABOR issue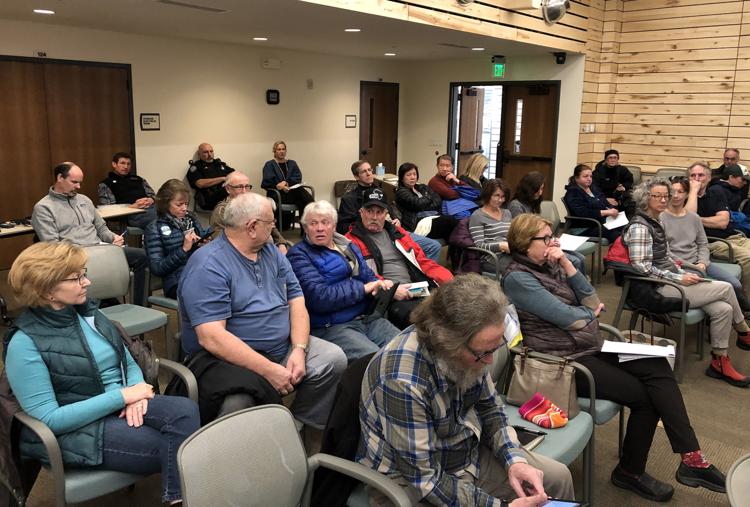 Basalt officials on Jan. 24 announced they had detected an error in the town's property tax rate-adjustment system relating to compliance — or the lack thereof — with the state's Taxpayer Bill of Rights, or TABOR.
Town Manager Ryan Mahoney and other municipal leaders gathered at the Basalt Regional Library to inform citizens of more than $2 million in overcollected property taxes that resulted from raising mill-levy rates without voter approval, as is required by TABOR.
Officials said that contracted auditors and others in town government failed to recognize the problem after its inception in 1994 when town voters agreed to "de-Bruce" — the informal term for loosening restrictions set forth by TABOR — a 1992 state constitutional amendment that places limitations on government taxation. A conservative activist named Douglas Bruce was the driving force of TABOR more than 25 years ago.
TABOR says that state and local governments cannot raise tax rates without voter approval and cannot spend revenue generated by existing tax rates without voter approval if revenue grows faster than inflation rates and population growth. Revenue in excess of the TABOR limit must be refunded to taxpayers, according to the amendment.
Mahoney explained that the language of the local "de-Bruce" ballot item in 1994 was flawed in that it addressed the revenue limitation question but not the property tax rate. The successful vote allowed the town to keep revenue in excess of TABOR rules. At that time, the town's mill levy for its operating budget was set at 6.151 mills.
The town could have set the millage rate at 6.151 mills in perpetuity, Mahoney said, and retain all revenues from the tax in subsequent years — but it didn't. Following the 1994 vote, the town lowered its millage rate in response to rising property values without a public vote, which is allowable under TABOR.
But, during the Great Recession, as property values began a drastic decline, the town raised the millage rate in order to maintain enough revenue to cover basic operating expenses.
"The town reduced the mill-levy rate from 6.151 mills in 1994 to a low of 2.562 mills [in 2010], the lowest rate over the 25-year period. This rate may have been a benchmark against which TABOR limitations should have been applied — meaning that the mill-levy rates, once lowered, should not have increased above that 2.562 mills, according to TABOR, without voter approval," Mahoney said in January.
It was in the period between 2011 and 2018 that the town increased the operating-budget millage rate without voter approval, running afoul of TABOR. At the beginning of 2019, the rate was 5.957 mills, which covers about 10 percent of the town's annual $10 million operating budget.
To correct the error, the town council approved $2.1 million in taxpayer refunds and placed an item on the ballot to re-establish the property tax rate at 5.957 mills. Voters in November overwhelmingly approved the request, allowing town officials to breathe a sigh of relief. Had the proposal not passed, the town might have faced the prospect of significant budget cuts in future years.
— Andre Salvail