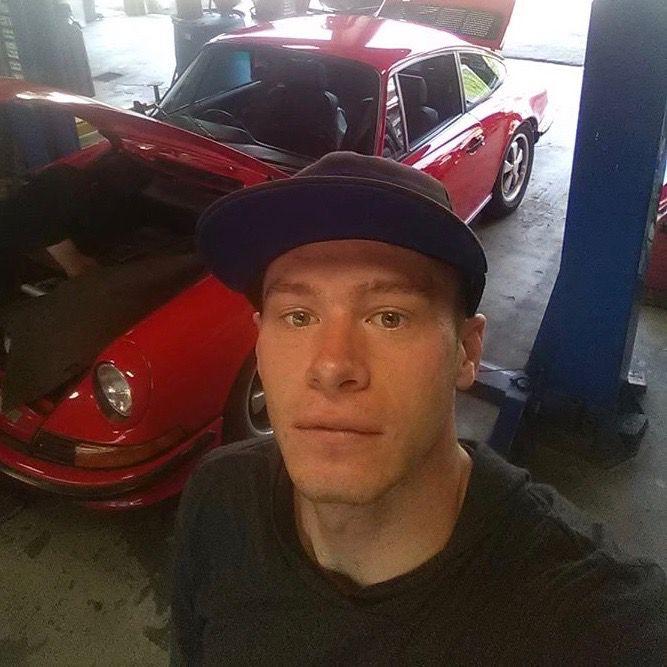 An arrest warrant was issued Friday for a 26-year-old Aspen man accused of selling marijuana, alcohol and tobacco to local minors.
Anton T. Thompson, described as a transient who goes by his middle name "Tower," faces four felony counts of contributing to the delinquency of a minor. Pitkin County District Judge Chris Seldin's order approving the warrant also sets Thompson's bond at $15,000 cash.
Aspen police officer Jeremy Johnson's report supplementing the request for the warrant also references Woody Creek resident Keegan Callahan, 20, as someone who partied with Thompson and some of the teens Thompson allegedly supplied with drugs and alcohol. Callahan — who is being held in the Pitkin County Jail under $100,000 bond — is a defendant in two separate sexual-assault cases in which the female victims were minors, and faces numerous felony charges.
Johnson's report states that on Oct. 16, a fellow police officer asked him to contact a woman who was concerned about her daughter and two older males doing drugs together. Later, at police headquarters, the woman showed Johnson multiple videos that originated from her daughter's account on the social media site Snapchat. The videos showed underaged males and females consuming alcohol and drugs, according to Johnson.
The report says that Johnson recognized Thompson in one of the videos and that he knew him "from previous law enforcement involvements." Johnson added, that based on probable cause, after viewing the Snapchat videos, he sought a search warrant for a certain cellphone from another case. Seldin approved the warrant, and on Oct. 27 Johnson examined videos and photos on the phone that allegedly showed Callahan, Thompson and others "all in possession of marijuana, alcohol and tobacco." The videos indicated that Callahan, Thompson and others were intoxicated, and were recorded onto Snapchat in September.
On Nov. 25, Johnson met a teenager and her mother at the police department, the report says. He asked the minor how she obtains marijuana, alcohol and other drugs, and she replied that she gets them through friends.
The teen "told me that a man named 'Tower' provided her and … friends with marijuana, alcohol and tobacco whenever they asked to hang out with 'Tower.' [She] told me that 'Tower' told her that he was 25 years old," Johnson says in the report. "Hang out" was text-message code for getting together to smoke pot and drink alcohol, as well as to use tobacco, the report states.
According to Johnson's report, the girl said "Tower" would make unusual statements, such as "I know that you're in high school — do you think it's weird that I think you're hot?"
In one instance, according to a teen that Johnson interviewed, "Tower" would meet her and a friend in the Rio Grande Parking Garage where "Tower" supplied them with a case of beer and a bottle of tequila. The exchange occurred sometime between September and November, the report says.
The report adds that Johnson asked a teen — because many names are redacted in the officer's statement, it's not clear whether he is referring to the same girl or multiple girls — how many times Thompson purchased the items for her and her friends.
"[She] told me that 'Tower' would purchase [tobacco and marijuana] for her approximately every other two weeks, or once a month. [She said] that 'Tower' only purchased alcohol for [name redacted] one time," the report says.
Also, Johnson told a teen that he had examined videos that showed her and others in the back of a blue pickup truck with a bottle of vodka, some marijuana and tobacco. He asked her to identify everyone in the video.
"That is me, 'Tower' and Keegan [Callahan]," she said, according to the report.
The report also describes other instances of teens interacting with Thompson, based on videos and still shots that show Thompson conversing with others about the purchase, consumption and the exchange of money for marijuana, alcohol and tobacco. Some of the information was gleaned from officers' seizure of Thompson's cellphone through a search warrant.
One teenage girl interviewed by Johnson mentions that she was good friends with Callahan and that she knows "Tower" through Callahan. "[She] said that whenever she hung out with Callahan, 'Tower' would be there, or show up later and provide her and her underage friends with marijuana, [tobacco] and/or alcohol," Johnson's report says.
According to the report, some of the transactions took place near the Aspen Skate Park off Rio Grande Place. Also, one teen suggested that Thompson never asked for more money than what the product would cost him to obtain it.
The Pitkin County Jail inmate log did not list Thompson as being in custody as of 7 p.m. Friday.
Callahan and a 17-year-old friend were initially arrested on Oct. 9 in connection with the sexual assault of an Aspen High School student. The victim, a minor, alleges that she was raped and choked by both defendants in the 17-year-old's Woody Creek home. Charging documents say the alleged incident occurred in late July.
Since then, information has come to light about other alleged cases of sexual assault involving Callahan, the 17-year-old, or both.