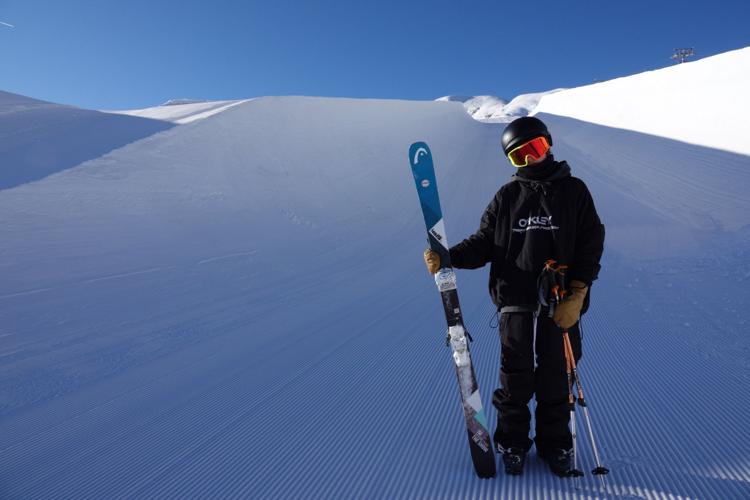 Peter Olenick is finishing up his best season since the valley freeskier won X Games Aspen gold in 2010. Olenick is the reigning champion in the High Air competition — an event held only once in X Games history — which saw him fly to 24 feet, 11 inches in the Buttermilk halfpipe.
As he gets ready to trade ski boots for sandals and skis for golf clubs, Olenick, 35, and a resident of Glenwood Springs, can look back on a season when the veteran of the P.R.O. team that he coaches, 22-year-old Aaron Blunck of Crested Butte, became a world champion from a run he landed in the 525-foot Park City pipe in February during the 2019 FIS Snowboard, Freestyle and Freeski World Championships. Gloves down, it was the best halfpipe competition Olenick said he's ever seen.
"P.R.O. had a good debut," Olenick said last week. "Things ran fairly smoothly and the athletes skied together, how I expected them to, with the older guys showing the ropes to the younger guys."
Olenick's P.R.O. team also includes some up and coming athletes, like 15-year-old Tristan Feinberg of Aspen, who won gold March 22 under the Friday night lights at the 18th annual KickAspen Big Air Invitational. KickAspen featured 20 invited skiers and 20 invited snowboarders "battling it out on a big air terrain park jump," according to Aspen Skiing Co. (results below).
"It's amazing to see someone who works so hard and gives everything to skiing get a win in front of his home crowd," said Olenick about the youngest member of the team.
Feinberg, an Aspen native, goes to school from April to November at the Winter Sports School in Park City, which allows him to better balance school, training and competition.
Olenick said Feinberg — whose nickname is "Taz" — was enthused about landing a double in competition recently at the Revolution Tour stop in Mammoth Mountain, Calif. where he finished fifth.
Olenick said Feinberg worked hard right out of the chute during early season camps in Austria, followed by Revolution Tour podiums, including one at Seven Springs, Penn.
"He definitely was the youngest in finals at the last Rev Tour," Olenick said about the Mammoth event. The four athletes who finished ahead of him were all U.S. or Canadian national team members.
During a January interview at X Games Aspen, Feinberg, who did not compete in the event which is invitation only, was poised as he answered questions in the media tent.
"In a couple years I'd like to be in this halfpipe," he said.
In the meantime, Feinberg said, "I just ski. When I was younger, I used to tell myself I need to do this, that. I come with a different mindset and let the process do its thing."
Feinberg's recent mammoth Mammoth run included a dub 12, making him one of two 15-year-olds on the circuit to land that trick (Nico Porteous, 2018 Olympic bronze medalist, being the other one).
Another P.R.O. team member, Aspen native Cassidy Jarrell, also made a serious progression this season. Olenick has coached Jarrell, 19, since 2014, and has seen him "make some huge steps" as a competitor this year. That included qualifying for finals in three World Cups, highlighted by a sixth at the 2022 Winter Olympics venue in Secret Garden, China. Jarrell also scored an impressive 87 at the Mammoth qualifier, a personal best.
"Cass has really reached a new level in his skiing. He is able to compete with the best athletes in the world and is very close to seeing big podiums," Olenick said.
Other athletes flying under the P.R.O. flag are two Korean skiers, Kangbok Lee and Yu Jin Jang, who Olenick coached at the Olympics last year in PyeongChang. Jang had her best year ever, Olenick said, and made the finals at two World Cups this season. Lee was injured this year.
Olenick said he runs the P.R.O. team as a nonprofit and is "working hard for donations to help support these athletes in their training for the next Olympics."
He said Blunck, who started the 2018-19 season with a Grand Prix win, is a good glue for the team, and that the two men all have what Olenick called, "a great working relationship together. He gets along with the crew really well."
The vagabond P.R.O. team "trains everywhere and goes to whatever halfpipe is best at the time. We spent a lot of time in Copper and a lot of time in Snowmass this year," Olenick said.
During the next few months Olenick hopes to spend time off snow and on the greens and fairways, including those at Ironbridge, near his home.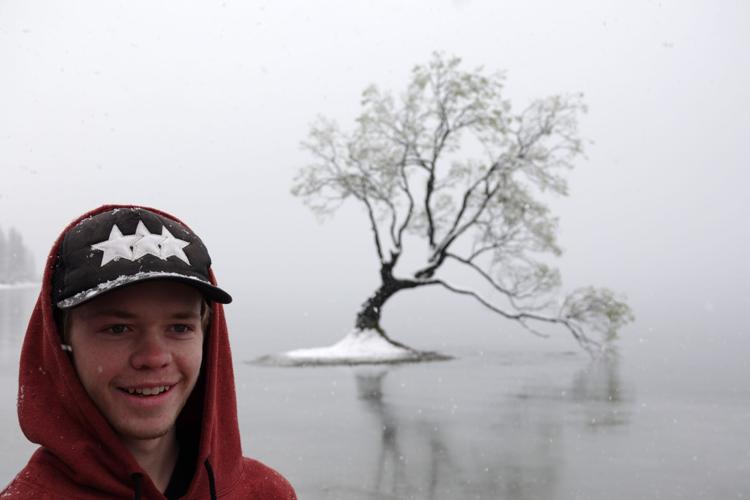 KickAspen Big Air Invitational Results
March 22, 2019 at Aspen Mountain
Men's Snowboard
1st—Eric Willet - Switch Backside Double Cork 1260
2nd—Robert Pettit - Backside Double Cork 1080
3rd—Eric Beauchemin - Backside Double Cork 1260
Men's Ski
1st— Tristen Feinberg - Double Cork 1260
2nd—Kai Morris - Switch Double Cork 900
3rd—Luke Sappington - Triple Backflip
For detailed results, go to:
www.aspensnowmass.com/while-you-are-here/events/kick-aspen-big-air.