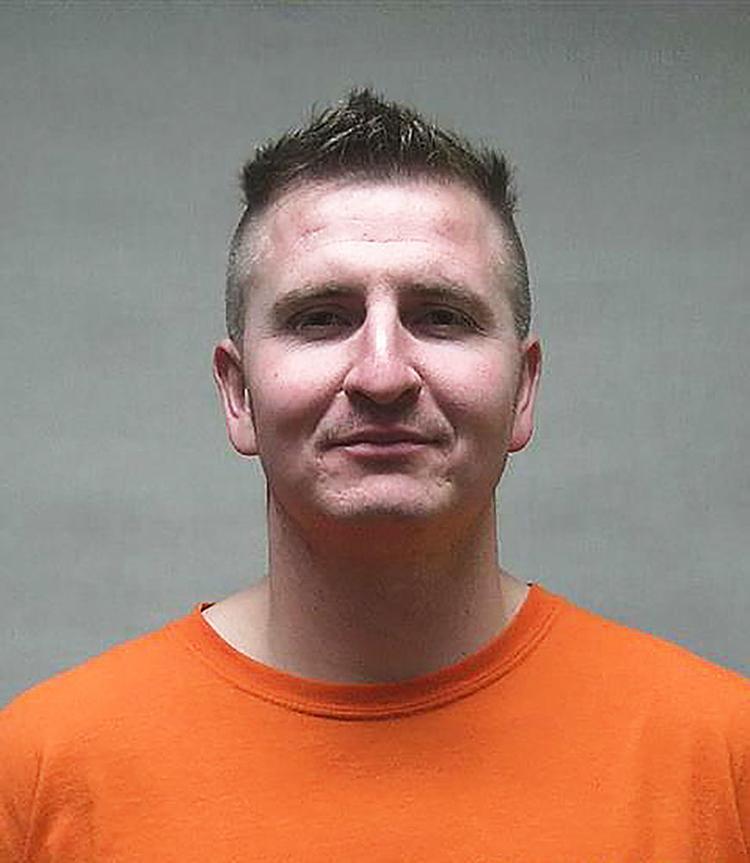 The man who in 2016 allegedly held three people hostage at gunpoint on Independence Pass waived his right to a speedy trial Monday in order to pursue a plea bargain — with some trepidation.
Brolin McConnell, 33, faces a litany of felony charges — including first-degree kidnapping, attempted murder and menacing — after a July 2016 incident on Lincoln Creek Road and has since been in custody at the Pitkin County Jail on a $500,000 bond. After being found competent to stand trial by the state-funded Colorado Mountain Health Institute at Pueblo, or CMHIP, in February this year, that trial was set to begin Dec. 3 and last 10 days.
But on Monday during a pre-trial hearing and after taking a recess to discuss his options with Denver-based attorneys Christen Keller and Stephen Burstein, of Springer & Steinberg, McConnell waived his right to that trial in order to keep a plea deal from the prosecution on the table.
"While it's my understanding that there is a deal in place, we either need to know we are going to trial or know that we are not," Deputy District Attorney Don Nottingham said. 
But McConnell hesitated to immediately pursue that recommendation.
"I have a couple of questions before I agree to that," McConnell said. "It's about speedy trial and when it starts and when it stops and pauses, and when it restarts."
That's been a pertinent question in McConnell's case already. Colorado statute mandates a six-month timetable for a speedy trial, pending legitimate delays. McConnell waited 14 months for CMHIP to have capacity to perform his competency mental health evaluation and return the results — a timetable that his counsel in November 2018 maintained violated his right to a speedy trial and made an unsuccessful motion to therefore dismiss the charges.
Seldin cautioned against McConnell asking legal questions while on the record in court, lest he undermine attorney-client privilege, but he did offer an answer to the immediate question at hand.
"We would have a new six-month period within which we would have to set you if you chose not to move forward with a plea of guilty," Seldin explained.
Ultimately, per Keller's request in agreement with Seldin's suggestion, the court took a near 20-minute recess so that McConnell could consult with his attorneys.
That consultation, it seemed, had at least some contentious undertones. When Burstein, who appeared by telephone, first addressed the court after coming back on record, he was prepared to withdraw from representing McConnell at all.
"I spoke to Mr. McConnell," he said. "Mr. McConnell at this time, I believe, does not wish for my firm to continue to represent him in this matter, and he has asked the court for me to have us withdraw."
But McConnell immediately interjected.
"That's not true," he said. "I did not say that."
Burstein responded with a simple "OK" before continuing with his confirmation that McConnell would indeed waive his right to a speedy trial and instead use Dec. 3 as an opportunity to enter a guilty plea.
"I agree with the district attorney that if Mr. McConnell intends to enter into a disposition, that in order for any interested parties — including family members — to be present, that we could enter into disposition on the first day of trial, and we would waive speedy trial in order to accomplish that," he said.
McConnell's most recent plea was not guilty by reason of insanity in December 2017 and he sought a second mental health evaluation after CMHIP's February decision this year. While the details of the potential plea agreement were not discussed on the record in court Monday, it's not guaranteed that McConnell will accept them. 
Burstein and Nottingham are at least confident that if McConnell pleads guilty, the proposed resolution will be acceptable to the court.
"I would ask for some time to discuss further with Mr. McConnell based on some of the issues that have transpired today," Burstein said. "I do think, judge, just so you're aware, the nature of the disposition would be something that the court would take. Based on my experience, I think that it is something that the parties have put a lot of thought into, and is something I believe would be likely to be accepted."
Nottingham agreed.
McConnell has continued to make headlines since his incarceration with his antics, from smuggling a cell phone into the jail to text his family to having consensual sex with a female inmate. There is also a lawsuit pending against him by the three alleged victims.
"'I thought of myself as a dead man,'" one of the victims told a responding officer, according to a July 2016 Pitkin County Sheriff's Office affidavit. 
McConnell took three people hostage on the road that day and engaged in an armed standoff with officers. He was eventually taken into custody and no one was hurt.
"At one point, while I was attempting to speak with Brolin, he fired a round at the feet of [another victim]. [He] later told us that the bullet Brolin fired was so close to him that he could feel the bullet fly by his leg before hitting the ground," the affidavit states. "Brolin fired a second shot from his gun into the air not far from [his] head."