If you happen to be in Carbondale Friday evening after 5 p.m., you may notice that there are bands playing and a sizable party going on in Sopris Park. That may seem like an everyday occurrence in Aspen's town-proud valley neighbor, but this party is unique. This one is a Wilderness Workshop member bash that is free and open to non-members, too, and it's a farewell to the public-lands advocacy group's longtime executive director, Sloan Shoemaker.
Hired as Wilderness Workshop's first full-time employee in 1997, and having helmed the organization since 2003 "because we hired another person and somebody had to be the boss," Shoemaker knows better than anyone what's at stake in the fight to keep our local public lands public and wild. As he moves on to the next chapter in his career, he took a few minutes to reflect on his 21 years in the thick of the battle.   
ADN: You've been with Wilderness Workshop for two decades. How have the organization's goals changed in that time?
SS: When I came on in 1997, there was a growing awareness of a different approach to landscape conservation that recognized that wilderness is great but alone it's not sufficient if we're going to maintain all of the biodiversity that is in our forest. We need large tracts of protected landscape with habitat cores like wilderness areas with a lot of permeability across the landscape for animals to be able to move according to the seasons or according to changes like climate change.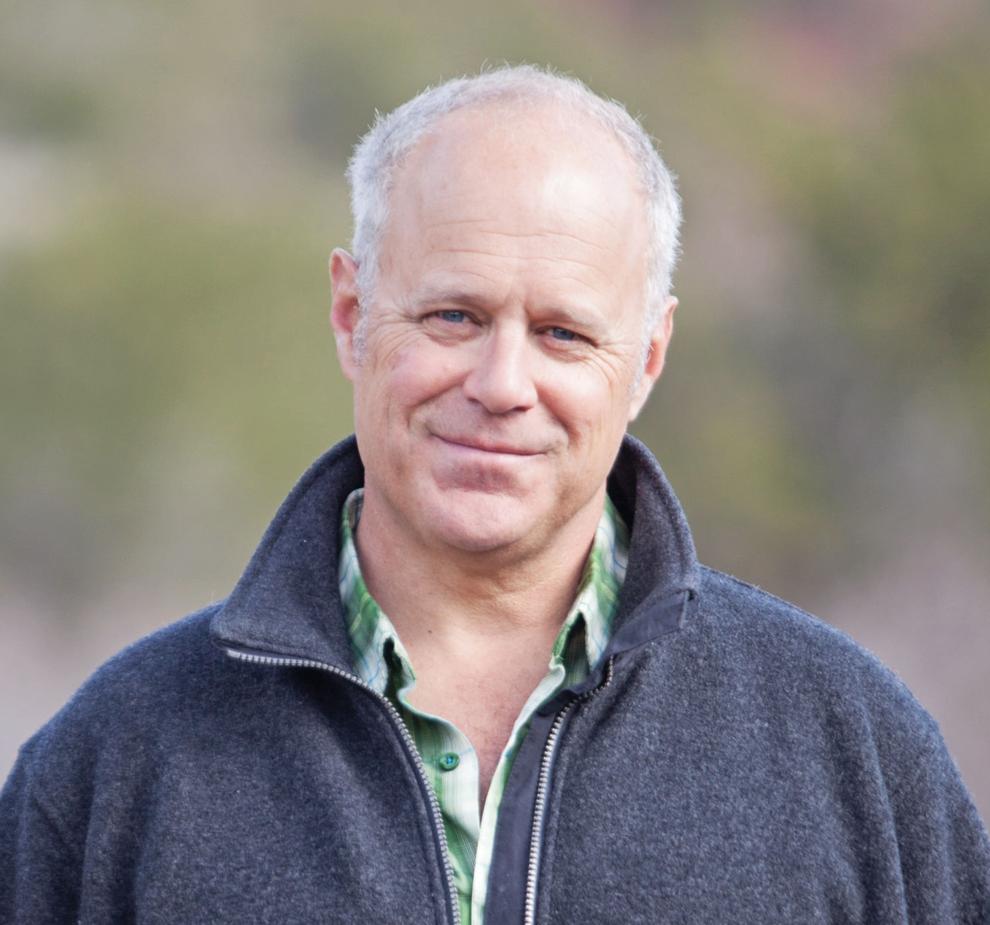 So that was called conservation biology, and when I came on we were at a point where we were starting to look beyond the wilderness boundary at the broader landscape and to ask questions about how functional it is for large, widely roaming species like lynx or mountain lion or elk or bear.
So we're looking at the landscape beyond the wilderness boundary and starting to focus our conservation efforts there to complement wilderness.
ADN: Is there anything from your time in charge that you wish you could do over?
SS: I would like to have the conversation around the Hidden Gems wilderness proposal again. I think there was a lot of unnecessary conflict around that based on some misunderstandings and some misinformation that was out there. It'd be great to restart that in a way that would benefit everybody rather than leaving them with this bad taste of unresolved conflict in their mouths.
For instance, we did a lot of outreach during that campaign to folks that were ostensibly opposed to making new wilderness, and we'd lay out maps and we'd say, "OK, please mark on this map where your current uses would be affected, be it a road, a trail or whatever," and many times, someone would go, "Oh, I thought you were closing that road, and that's why I was opposed to it. You're not, but I don't like it anyway." At the end of the meeting there would be no marks on the map but still sort of this entrenched opposition. People have the right to do that, but I think it was based on the intensity of the feelings at the time. And the fact that the way we approached it was, "We have this wilderness proposal. What do you think?" rather than "OK, community, we have some conservation goals. What other goals are out there? Let's all sit down together and collaborate on what this map should look like in ways that meet multiple needs." That's the approach I would take if and when that conversation is restarted.           
ADN: What is your outlook on the future of our public lands?
SS: I think that there are forces out there that are organized and strategic, and they stand in opposition to a lot of the values that we in this area might hold dear, like clean air and clean water and wide-open, unaltered landscapes, abundant wildlife and recreation opportunities.
From my conversations with people over the years, I think that we focus here on what's right in front of us, and we sometimes don't pay attention to the larger political forces out there which have public lands in the crosshairs, with one end of the spectrum being to get rid of them altogether. There are people making the argument that the U.S. government has no business being in possession of land like this and managing it. So I am concerned about that philosophy, and I'm concerned about their political power, but I've also seen really encouraging signs, particularly in response to the Trump administration, of people getting themselves organized and pushing back, like we saw with the community effort here to protect Thompson Divide from oil and gas leases. I'm encouraged by that, and I'm encouraged by hunting and angling groups that are getting together now – and these are Democrats and Republicans – and saying, "Wait, wait, wait. These are our public lands, and you guys are doing things to them that are against what we value." I increasingly see hope in that more and more people are starting to recognize just how incredible the benefits are to these public lands and stop taking them for granted.
ADN: What's next for you personally?
SS: I don't have a plan. The Wilderness Workshop has been kind of a high-profile position doing a lot of important work in this small community, and my identity has been so closely associated with it for so long that I need to eddy out for awhile and figure out what the next iteration looks like. In the meantime, I'll be a whole lot of house husband, hanging out with my kids and supporting my wife in her business venture.
ADN: Tell us about today's party.
SS: It's really our community party that's doing double duty as a farewell to me, and it's also a celebration of our success in Thompson Divide. We want to get people out and acknowledge that's been a very successful campaign that the whole community's been a part of. I'm psyched. It's going to be fun. One of my goals in doing conservation work and getting involved in the environmental community was to try to get people to have more fun and not to be so serious. We can love this land, and we can do good, and we can have fun in the process.
ADN: The party is free and open to everyone. Is that part of Wilderness Workshop's community spirit?
SS: Absolutely. We couldn't do what we do without the community. Basically, the community has hired us to give voice to their values and what's important to them and to do work in their name. It's how we operate, it's who we are. There are plenty of people in the community who've supported us though they may not be members, and we want to make sure the door's open to everybody. So the party's two bands [are] both local. One longtime old fogies band, the Ferlies, are going to play some classic bluegrass and Celtic music. And a young high school rock 'n' roll band is going to turn it up and bring the next generation in. So there's something for everybody – good food, drinks. Come on out and stay 'til 9. It's all self-contained.