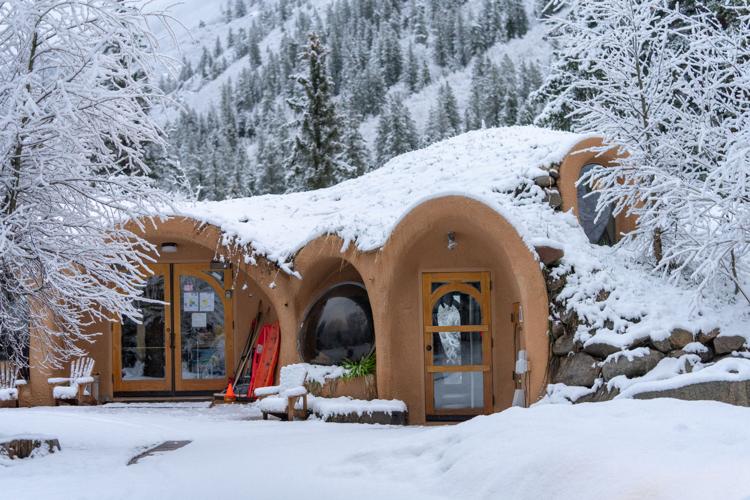 At the Wildwood School, tucked nicely in the woods on the way to Independence Pass, nature has been at the core of the preschool's curriculum since its founding by Bob Lewis in the early 1970s.
Even in the deepest of winter or the worst wet storm, Wildwood kids ski, snowshoe or frolic on the property, said Becky Helmus, now in her 38th year as the school's director. Wildwood's second-in-command, Tina Person, is going on her 28th year at the school.
It's during these inclement weather days when you might see hardy Aspen tots sliding off the roof of the Hobbit house-shaped buildings into pillows of snow. Lewis, a scientist, designed the campus specially to maximize solar energy and light and spur toddler imaginations about nature and mountain life.
It would be hard to imagine this background didn't have some influence on a pair of 19-year-old Aspen natives, Bridger Gile and Cassidy Jarrell, both of whom are expected to soon be formally named as members of the U.S. Ski Team, competing in alpine skiing and men's halfpipe skiing, respectively.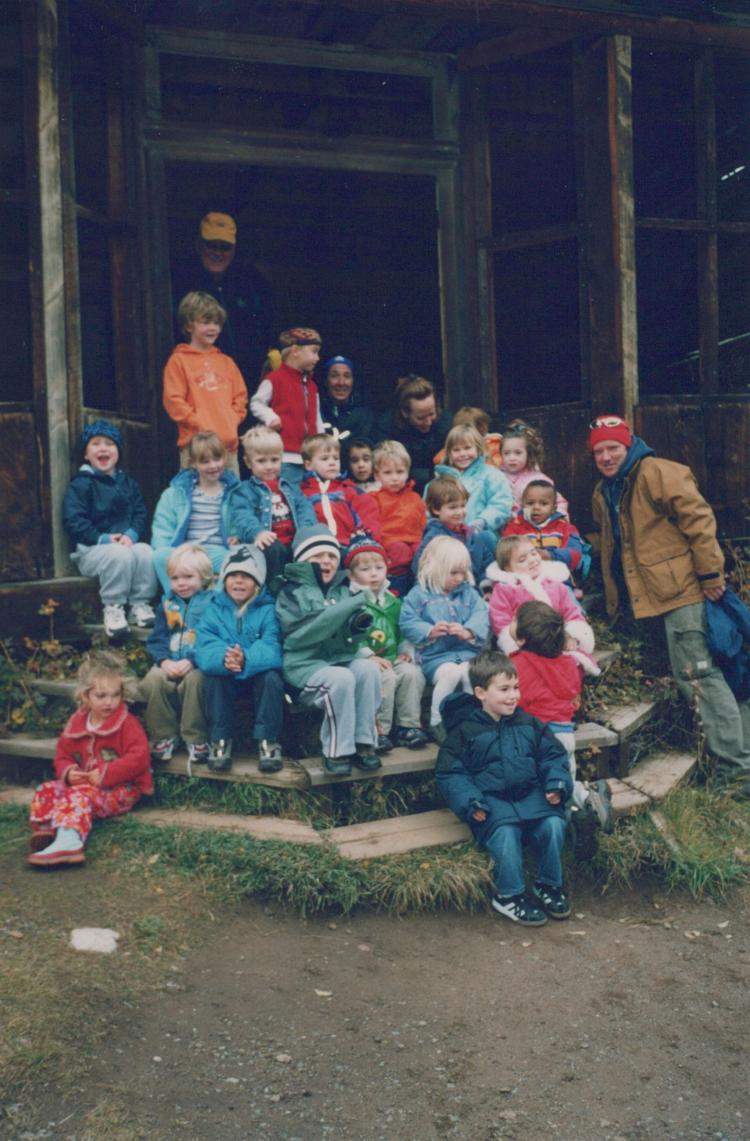 Both men recently received confirmation that they will be part of next year's men's alpine C Team (Gile) and ski halfpipe Rookie Team (Jarrell) from their coaches. Official team selection statements could come next week, according to Megan Harrod, alpine communications manager and her counterpart on the freeskiing side, Andrew Gauthier.
Wildwood School director Helmus, when asked recently if she remembered the two friends who attended Wildwood about 15 years ago, replied with a laugh, "Oh yes, I do."
Both Gile and Jarrell were Wildwood students for four years, from the age of about 2 1/2 to 6 years old. Inseparable for a time, both wore their blond hair long as youngsters, a style that neither favors as an adult.
Helmus said she was pleased to hear about their ascending skiing careers and not totally ­surprised by the news.
"It probably helped to start off with 'there's no such thing as inclement weather when you go to Wildwood School,'" Helmus said. "Kids learn everything they need to know by being out in nature, problem solving things themselves."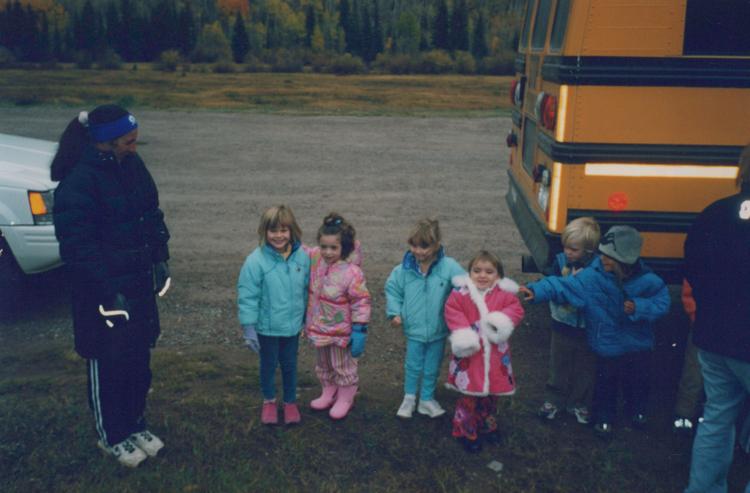 She also gently pointed out that Wildwood espoused respect for the environment and green living long before they became popular causes.
One example of that ethos is the requirement that students ride to school on the yellow Wildwood bus that meets in Koch Park in downtown Aspen. Parents are highly discouraged from driving to campus.
On the road to the national team, Gile and Jarrell took different paths, but for both, their most successful seasons came when their schedules were free from educational demands.
Youngest up the bowl
Almost from the time he could walk, Gile was a skiing phenomenon. He was trouncing kids his same age in the NASTAR gates as a precocious preschooler, then made his mark on the ski community by hiking and skiing Highland Bowl at age 4.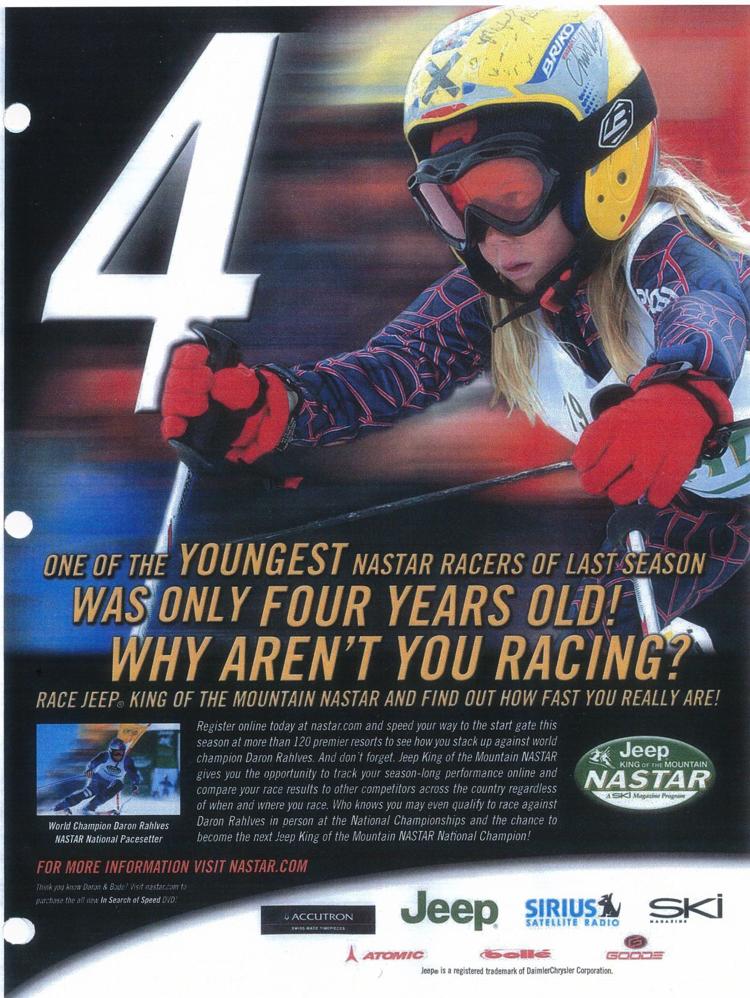 "No, I did not carry my own skis," Gile said last week.
"When I was younger I was pretty good. I'd always ski up [to a higher class]. As you get older, there are more and more kids. You race against people from the east and the west and you realize you're not as good as you thought you were," said Gile, who is currently training in Squaw Valley, Calif.
By sixth grade, feeling like he wanted an academic environment most conducive to training and racing, Gile's family moved to Edwards and then Minturn, so he could attend Vail Ski and Snowboard Academy (VSSA).
Those academy years spawned a pack of young athletes, including River Radamus, Nellie-Rose Talbot and Cooper Cornelius of Glenwood Springs, who were Gile's contemporaries and who are now starting to populate the national team ranks.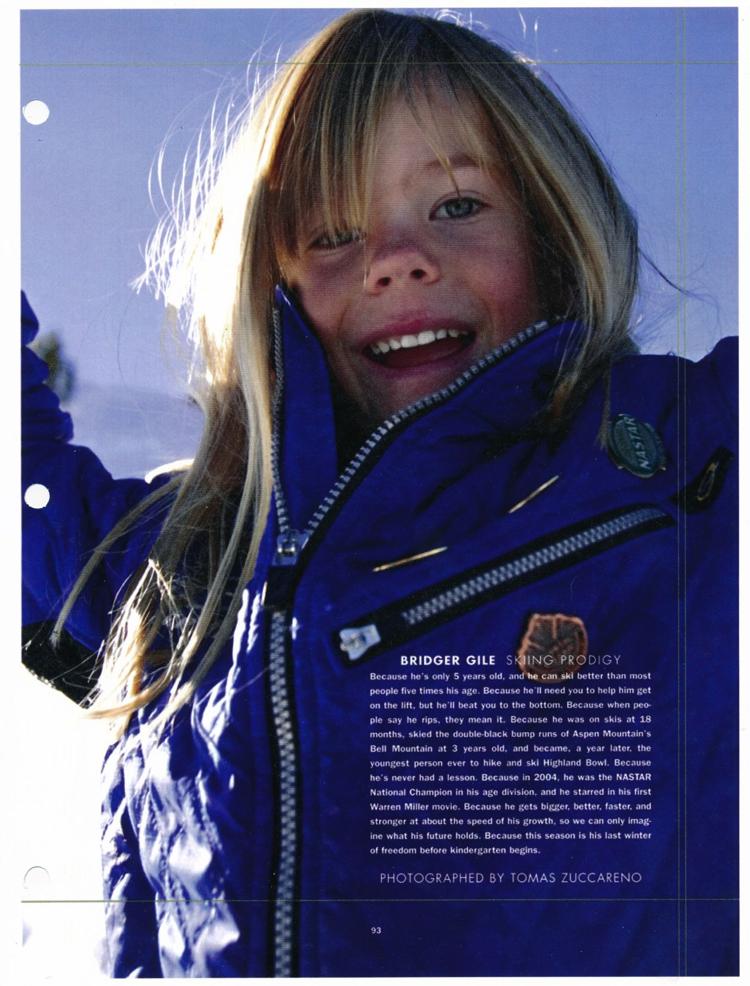 He almost gave up his ski team dream a year ago following a disappointing 2017-18 season. About a week before Gile was set to begin classes at the University of Denver, he had a change of heart and decided to return to working with coach Matt Underhill and a group called Opportunity Racing. Underhill will also coach Gile on the national squad.
Last season started well with top-10 finishes at Panorama in British Columbia, followed by solid placings in three other events in Canada.
"That basically kick-started everything for the season," Gile said.
Gile and Opportunity Racing went to Europe right after Christmas to race and prepare for the World Junior Championships and a Europa Cup event. Gile's season ended with podium finishes in the junior nationals and a phone call telling him that he would be part of the national team for next season.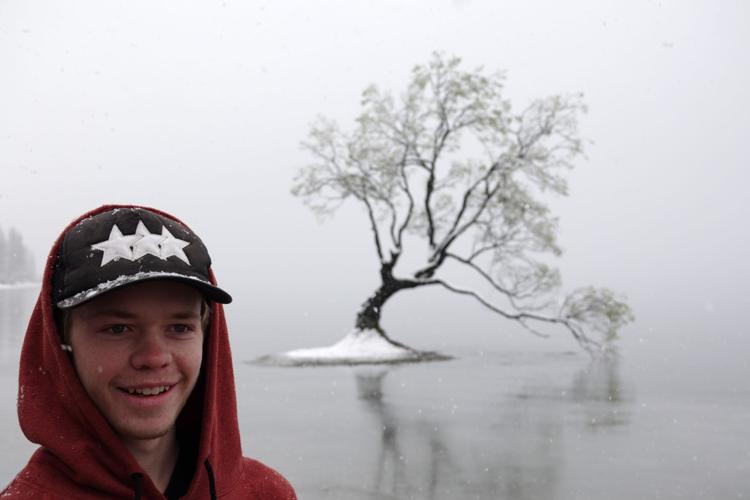 "I'll get way more resources, way better training and ski service. They're also monitoring my nutrition," Gile said.
He doesn't for one minute regret his "gap year" between high school and college, nor the gamble he took by deferring his university studies.
"Not having to deal with school, even subconsciously, helped so much," Gile said.
An unexpected phone call
Unlike Gile, Jarrell's path to the national team didn't appear as obvious, at least to outside observers. He was, and remains, a hard worker, both his former coaches at AVSC and his coach since 2014, Peter Olenick, have said.
Last season, Jarrell trained exclusively with Olenick's "P.R.O." team, which included 2019 world champion and two-time Olympian Aaron Blunck of Crested Butte, talented youngster Tristan Feinberg of Aspen and two elite athletes from Korea.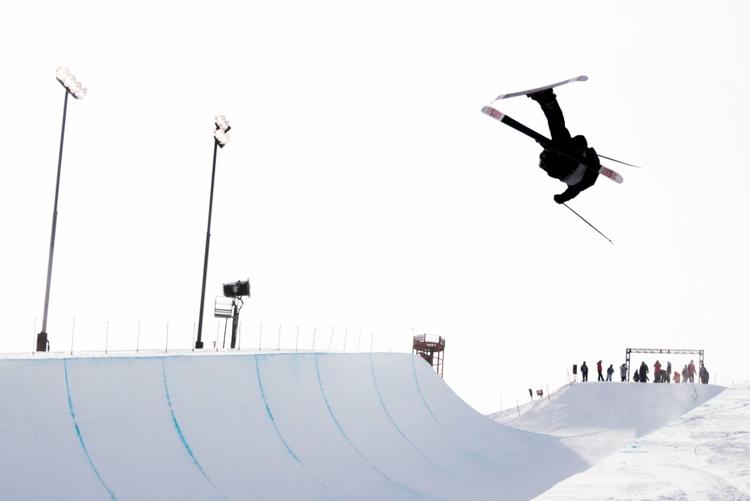 Jarrell said the best halfpipe run he has ever put down came in March when he qualified in the third spot during a spring contest at Mammoth Mountain. He said apart from fellow Aspenite Alex Ferreira, who was filming in Japan at the time, the Mammoth field was populated by the world's best pipe skiers.
"I haven't skied that well in my entire life. I've done that same run so many times. It finally came together," he said.
His other season highlights included a win at a Rev Tour stop at Copper Mountain — when his run featured a double cork 900, right 900 into left cork 1080, switch right cork 8 and a big finish with a left double cork 1260 — and a seventh place at Secret Garden, China, last December.
"Secret Garden was one of the most amazing experiences of my life," he said.
Jarrell's season was distinguished by him qualifying for the finals in three of the four World Cup events in which he competed. Like Gile, he said not having to worry about his studies during 2018-19 was a big help.
While skateboarding last week, Jarrell received a phone call he said was "very unexpected." It came from a coach who let him know he was now a member of the Freeskiing Rookie Team. Jarrell immediately called Olenick, who answered the phone by saying "Congratulations!"
"We've always had such a good, strong connection," Jarrell said of Olenick, who won a Winter X Games gold medal in 2010 and was one of Jarrell's early idols. Their relationship has now matured into one of being good friends.
Meanwhile, the two Wildwood School alums, Gile and Jarrell, who fondly recall their early friendship, don't see each other much these days, but keep up on each other's whereabouts via social media.
Their paths may cross more frequently now that Gile has moved back to Aspen, where the Opportunity Team was based last season. Or, they may run into each other in Park City, Utah, home of U.S. Skiing, during summer training. Perhaps with lots of luck and continued hard work, Gile and Jarrell could find themselves representing the U.S. at the 2022 Winter Olympics in Beijing, China.
Could some of their love of winter and cold-weather sports be traced at all to Wildwood? It is worth noting that in 2004, a crew from Warren Miller filmed a segment for the movie "Higher Ground" in and around the school's famed domes.
"We had to sign off for them to film at the school," according to school director Helmus. "I like to think that came from Bridger and his parents feeling that connection, that we hopefully played a small part [in that] love of being in nature."