Pitkin County sheriff's deputies are investigating the circumstances surrounding the destruction of the closure gate on the road to the Maroon Bells.
Rick Deane, who runs his family's T-Lazy-7 Ranch with his children, found the gate was no longer in place when returning from a winter tour Tuesday, he said.
"We just happened to have a snowcat tour that was out on the way to Maroon Bells," he said. "We went up and shut [the gate] behind us."
By the time the group returned, however, there was no gate to shut — in fact, a few cars were on the otherwise closed road. Without the gate to obstruct their path and no other obvious signage to alert them of the closure, they were innocent, sheriff's deputy Ryan Voss explained.
That shouldn't be a problem anymore, however; responding officers, with the help of T-Lazy-7 snowcats, have created a temporary barrier across Maroon Creek Road where the gate had been.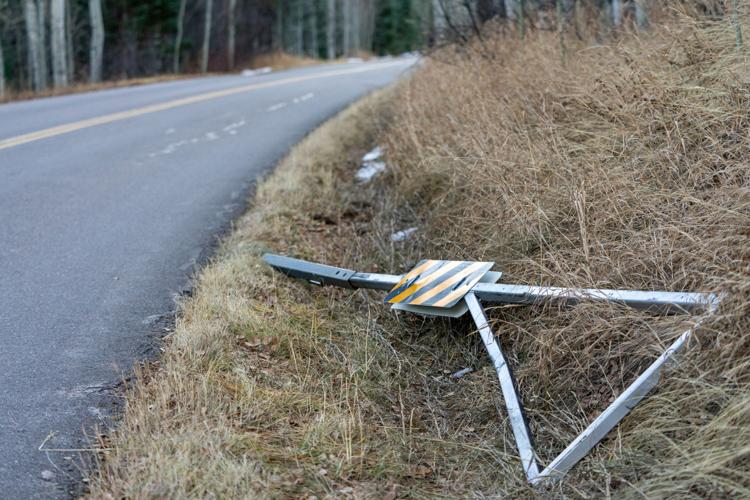 The county road accessing the popular and scenic recreation area closed for the season on Friday. The closure gate is located just above the T-Lazy-7 Ranch.
The working theory is that someone must have collided with the gate in what's thought to be a black vehicle, likely traveling at a high rate of speed. Remnants of the gate could be seen Tuesday 20 feet up the road from its intended location. Shards of glass were also visible on the roadway. There are currently no known suspects, Voss said.
Both Voss and Deane agreed that any vehicle involved must have been substantial — and likely sustained damage — in order to take out the gate.
"That gate had to weigh about 500 pounds," Voss said.
"It's a couple hundred, anyhow," Deane concurred. "And there's a six-inch post that they just sheared off, knocked the lock off. The guy, evidently, turns out he must have run into it and split. Looks like it might have been an accident. Nobody knows."