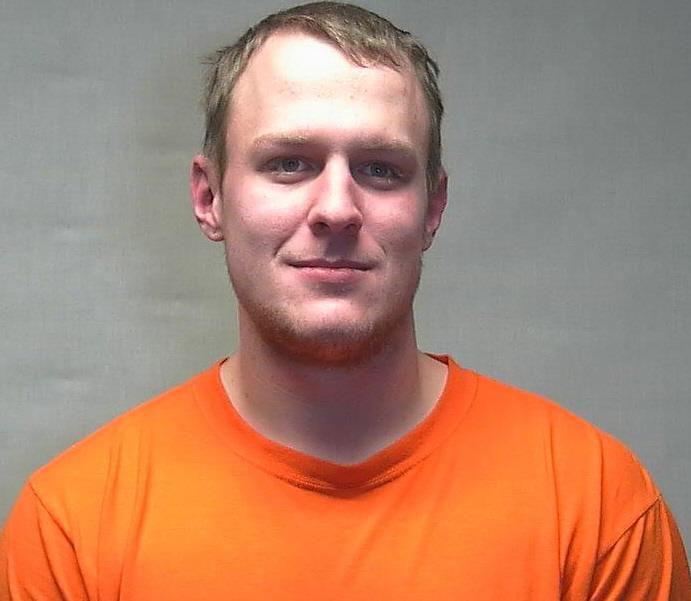 A 21-year-old Woody Creek man pleaded guilty Tuesday to two felonies, including a class 3 count of sexual exploitation of a child and class 4 count of second degree assault, as well as two misdemeanors of unlawful sexual contact.
Under the terms of the plea agreement, Keegan Callahan will spend 14 years in the Colorado Department of Corrections in concurrent sentences and will register as a sex offender for the rest of his life, Deputy District Attorney Don Nottingham said. Formal sentencing will not occur until Sept. 16.
Pitkin County District Judge Chris Seldin confirmed several times in court that the prosecution had consulted with victims regarding the details of the plea agreement per the Victims Rights Act, which ensures "that victims are informed of critical stages of the criminal justice process and that they may be present for, and heard, at certain stages as well." 
"I can't say whether or not they're supportive," Nottingham said of his assessment of victims' feelings about Callahan serving 14 years in concurrent sentences. 
"Have you heard outright opposition?" Seldin pressed.
"No," Nottingham assured, but added he was "not comfortable" moving ahead with sentencing until victims had the opportunity to be present. 
Callahan at one time faced 14 felony charges, including nine sexual assaults, from incidents that occurred in July 2018, according to court documents. 
One victim told sheriff's deputy Bruce Benjamin that she'd been raped by Callahan and Henry Henley, who's also pleaded guilty to felony sexual crimes and whose sentencing is also scheduled for Sept. 16.
Benjamin wrote in a statement of facts that the victim "took three Benadryl pills as she was having an allergic reaction … then stated that Henry produced a bottle of vodka from under his bed, and she consumed four to five shots … and then went to sleep in Henley's bed.
"When she woke up, her hands were tied to the bed frame with a brown dark leather belt and her legs were tied together with a black backpacking strap that tightens," the document reads.
The victim identified Callahan as the perpetrator, alongside Henley. She described how she "kicked hard to [Callahan's] chest" and repeatedly tried to fight back but that both Callahan and Henley "blacked [her] out" at different times during the assault by putting their hands around her neck.
"I wanted to disappear and not live anymore," the victim told Benjamin.
A separate account by another victim details how Callahan and Henley picked her up in Callahan's car in April of 2017. They mixed some Gatorade into vodka and told the victim to "chug it," according to an October 2018 forensic interview. "I couldn't really see and can't remember much," the victim told Aspen police detective Ritchie Zah. 
In that interview, the victim went on to tell how Callahan and Henley dropped her off at her home, only to later return and then "carried her out to the car" through a window and subsequently raped her in the backseat of the vehicle.
That incident led to Zah acquiring a warrant and seizing electronic devices from Callahan's home. 
 When pleading, Callahan waived his right to establish a factual basis for the charges, meaning he did not state for the record the specifics of the events for the court.
The court documents outlining the details of the incidents are heavily redacted — though Callahan was 20 years old at the time, Henley was 17 and the victims were juveniles, as well (Henley was charged as an adult). But one victim has been vocal about her experience, posting a YouTube video in which she names both now-convicted felons called "I Will Not Be Silenced" and tagged with #MeToo. It's so far garnered more than 4,000 views.