It's Labor Day at Woody Creek Station, and, as usual, the gas pumps are in constant use, with occasional backups pushing waiting vehicles toward Aspen Village Road. That's the way it's been here every day for over a year now, ever since the owners lowered the cost of gas to what they call "Glenwood prices." (They claim their gasoline is the cheapest in the valley outside of Glenwood Springs.)
What's changed over the last few months, though, is that the budget-minded motorists have been joined by new customers fighting for one of the few parking spots to get some of the best authentic Mexican food in the valley. And there could be even more customers coming, starting this Saturday, when the station opens its own farm stand, with Olathe sweet corn, Palisade peaches, heirloom tomatoes and more seasonal produce.
It's a big change for the formerly sleepy gas station and convenience store near Aspen Village, and as the numbers of cars and customers have risen, the station has had to endure a few growing pains. Thankfully, some nearly completed measures should help to remedy the situation.
Next to the station, there's a giant hole in the ground that soon will be filled with two new 10,000-gallon gasoline storage tanks. Right now, Ryan Warren, who co-owns the station with his partner Wendalin Whitman and two others, says he has to have the current tanks refilled every day to keep up with demand. The new tanks, which should be operational in the next two to three weeks, will allow him to space the refillings out to every few days.
"I'm also getting some refurbished dispensers in that'll be faster," said Warren, whose group purchased the station in April 2018. "Those are part of this project, so it depends on when my tanks get delivered." 
He said he believes the dispensers will be delivered on Friday.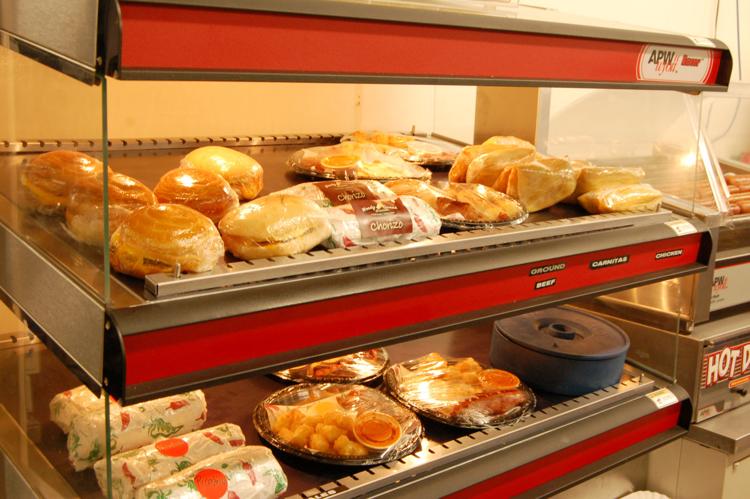 The changes should help ease congestion in the lot, and when the project is finished, Warren will have a few new parking spaces to handle the burgeoning crowds coming to eat burritos, tamales, tacos and more delicious grub cooked up by a crew that manager Jill Winkler proudly calls "my girls." It's a group of talented cooks who earned a great gastronomic reputation at their previous stop, the Old Snowmass Conoco, and since coming to the Woody Creek Station three months ago, they've brought a lot of their fans along. 
"I was a fan," said Warren, who stopped by to purchase old equipment from the Conoco's owner when the business changed hands four months ago. "Carolina Vivian (one of the cooks) was cleaning up in advance of the owner moving out, and it just dawned on me: Of course. Why not talk to her about a position? She said she'd love to do it, and she's been a great addition." 
Vivian and her team keep the store supplied with all manner of homemade fare, including a make-your-own taco and tostada bar that's so popular it's hard to keep it stocked. They also make what Winkler modestly claims are the best tamales in the valley.
As for the station's farm stand, it's undergone a bit of a change in plans recently. It first opened last week as an outlet of the same pop-up Palisade peach stands that can be found in El Jebel and at the Basalt Sunday Market. However, the stand's owner decided after a few days that it wasn't going to work out, so Winkler and crew adapted on the fly and are set to open their own stand — with virtually the same offerings — this weekend.
It's all part of making Woody Creek Station into more than just a place to get cheap gas, although that was Warren and Whitman's initial goal when they decided to take a chance and buy a place that to that point had been well off most people's radar. 
"Wendalin really wanted to drop the price of gas," Warren said. "She's been here 30 years and felt there was some room to do that, and she really felt that it would be a community benefit."
The benefit can be seen in the hundreds of cars each day stopping by to fill up, but what makes Warren the most proud is that those customers now have other compelling reasons to come inside the store.
"We think it's kind of cool and interesting to make it a little bit of a destination," Warren said. "We really want to make it different than your average, everyday gas station/convenience store."
It's an effort that, because of the station's popularity, hasn't been without its detractors. Though Warren said the residents of Aspen Village have been "really outstanding," one community member did lodge a complaint with Pitkin County commissioners. Warren is planning to respond to that complaint, but other than that one glitch, he feels the response has been overwhelmingly positive.
"The community reception has been incredible," said Warren. "There are very few days that go by that somebody doesn't thank me."