Editor's note: Today and Wednesday, the Aspen Daily News runs its annual review of the year's biggest stories. Below, we reflect on stories that were meaningful but did not crack the top 10.
Lipsey family fights charges related to minors, drugs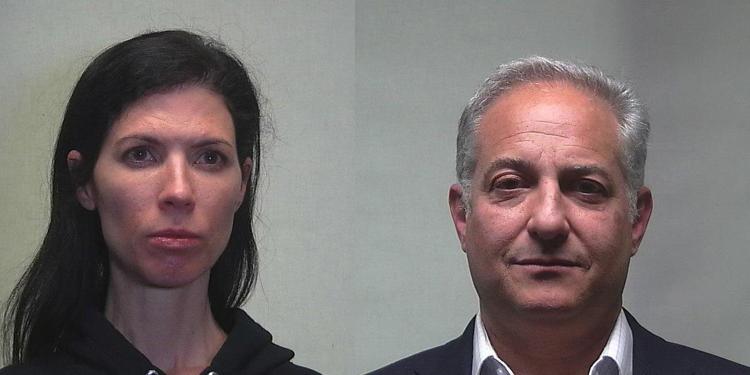 The court proceedings against a local family stemming from alleged parent-supported partying involving high schoolers made headlines throughout the year. 
After their arrests in March, Joseph Lipsey III and Shira Lipsey were both facing distribution of cocaine charges, which carries a mandatory eight-year minimum prison sentence. But by the summer months, prosecutor Don Nottingham filed motions to dismiss that most severe charge, citing lack of witness testimony.
Their son, Joseph Lipsey IV, was arrested with his parents and still faces a litany of charges from that incident: three counts of illegal possession or consumption of alcohol by an underage person, two counts of possession of a controlled substance, one count of distribution of a controlled substance, one count of possession with intent to manufacture or distribute a controlled substance, one count of contributing to the delinquency of a minor, one count of possession of a controlled substance and one count of furnishing cigarettes, tobacco or nicotine products to a minor. 
That case arose from parties at the Lipseys' Aspen Highlands home, at which teenagers allegedly had access to alcohol and cocaine with the parents' knowledge. Snapchat videos showing people using cocaine taken by a minor allegedly under the influence of the drug at one of these parties became a crux for the probable cause that led to the initial felony distribution to a minor charge. 
The family successfully posted three $100,000 cash-only bonds. The elder Joseph and Shira Lipsey still each face 11 counts of contributing to the delinquency of a minor and one count of possession of a controlled substance. Additionally, they're facing three misdemeanor counts of serving alcohol to a minor.
Those charges are in addition to two felony counts of vehicular assault still pending against Joseph Lipsey IV after he allegedly crashed his parents' Tesla into Maroon Creek with four teenagers inside in November last year in a completely separate case.
And yet in their last court appearance in October, the Lipseys' Miami-based family attorney, Yale Galanter, told Pitkin County District Court Judge Chris Seldin that he saw an opportunity for a global settlement — that is, tying the cases from the Tesla crash and home parties together, though he went so far as asking the judge to seal the courtroom to keep his plans out of the press.
It wasn't obvious to Judge Seldin how the aftermath of a car crash is directly related to the criminal cases involving cocaine and alcohol, and he said as much in court.
Nottingham confirmed that there has "been discussion" of all of the criminal cases involving the Lipsey family — including the youngest Lipsey's vehicular charges — being considered together, though he reiterated later that he'd objected to any continuance on the grounds Galanter suggested.
Still, a continuance was granted — without any court appearances — in November. Galanter promised "to answer all questions" on Jan. 21. 
— Megan Tackett
Coalition to end homelessness driven to action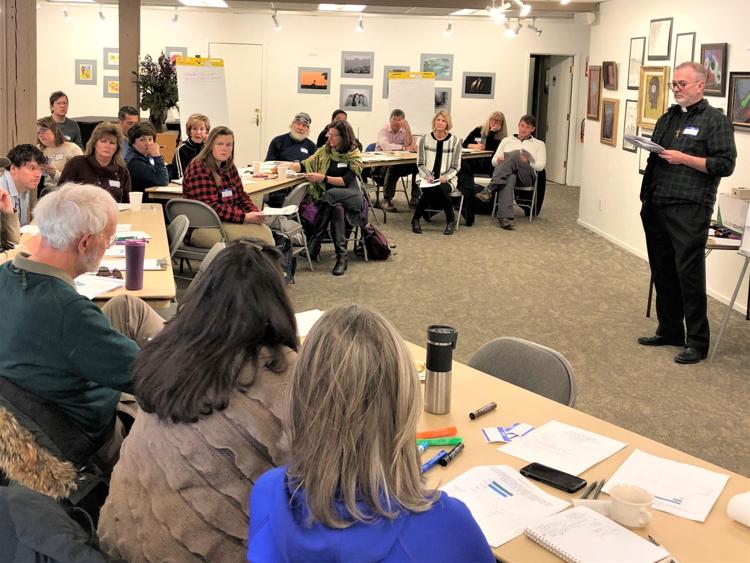 Pitkin County and the Roaring Fork Valley aren't considered meccas for large numbers of homeless individuals. Still, homelessness and the larger issue of "housing instability" has become a growing concern among county officials and stakeholders from Aspen to the Interstate 70 corridor, enough so that a coalition was formed in late 2018 to address the problem.
Under the coordination of Pitkin County's human services department, coalition members represented by law enforcement, area counties and municipalities, health care entities, social-service nonprofits and even the homeless population itself met over 2019 to discuss ways to tackle matters related to homelessness. What they have decided is homeless residents should get the opportunity to be reintroduced into society, and one way to achieve that goal is to provide them with a full "continuum of services" such as health care (and mental-health care), employment counseling, life-skills training, interim housing and more.
Generally, the coalition believes that the local social-service network could be streamlined in ways that would better serve the homeless community. While the costs could be great, they want to do more for the homeless than provide services like a day shelter (where people can receive a hot meal and connections to various forms of assistance) and a winter overnight shelter (where they can get protection from the frigid weather) such as those that are currently offered now through the nonprofit Aspen Homeless Shelter.
Action steps have been identified and will be put into the draft of a county plan that will be unveiled in late January. The county also has joined forces with other government entities and social-service groups to receive advice and training from Built for Zero, a national movement led by a New York nonprofit called Community Solutions. Built for Zero outlines ways in which communities can count down the number of homeless residents from a derived figure down to minimal numbers. 
County officials have said their plan to eradicate homelessness will begin with veterans and the chronic homeless and that over 2020 they will work to create a solid list of people who can be served under the fledgling effort.
–Andre Salvail
SkiCo dealt setback when rezoning request fails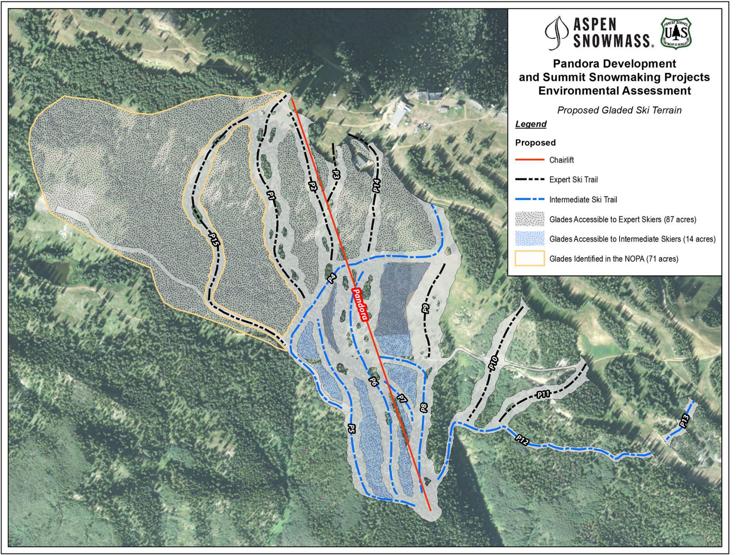 In late August, Aspen Skiing Co. failed to win approval for its plan to expand the Aspen Mountain ski area into the backcountry terrain known as Pandora's.
Whether the company will return in 2020 with a revamped proposal that can win the approval of a majority of Pitkin County commissioners remains to be seen. SkiCo would need at least three votes of the four commissioners who are able to preside over the matter, as the fifth commissioner, Patti Clapper, has recused herself from the discussion because her son-in-law works for the company. In the vote taken on Aug. 28, the Board of County Commissioners was split 2-2 on the matter, with Kelly McNicholas Kury and Steve Child expressing numerous concerns relating to environmental effects and impacts on neighbors.
SkiCo's plan to open up the back side of Ajax for commercial operations was dependent on rezoning nearly 132 acres of Rural and Remote-designated land and more than 35 acres of property zoned as Agricultural-Residential to the SKI-REC classification required for commercial ski operations. Many residents and landholders on the back side of Aspen Mountain stated that the company's plan was environmentally unfriendly, as it would require a substantial amount of forest thinning. They also feared that Skico's expansion would lead to closed access to roads and trails that they commonly use, a contention the company denied.
SkiCo argued that their concepts for the Pandora's area would help the company stay competitive in the world of winter resort destinations. Their application called for construction of a new lift, with the top of the structure located a short distance from its Sundeck restaurant and bar. Company officials presented information showing that the effect on the environment, including wildlife, would be minimal, and that their management of the area would improve safety. The area under scrutiny already is commonly used by backcountry skiers and snowmobilers who enjoy the unfettered access it provides.
Commissioner Greg Poschman, who voted with George Newman to support the proposal, admitted that he had struggled with the issue, particularly over the question of environmental impacts.
"This has been difficult for everyone," Poschman said. "I think that maybe it's messy, the way it's gone forward, in some people's minds."
—Andre Salvail