Among the perks of growing up with the X Games superpipe in your backyard is being asked to forerun the imposing halfpipe as a preteen.
Such is the case for Hunter Maytin, 11, of Aspen, who will help warm up the pipe for athletes competing in Sunday night's X Games men's halfpipe skiing finals.
Maytin will be following in the footsteps of the likes of Alex Ferreira, Cassidy Jarrell and Tristan Feinberg — all local athletes who were X Games forerunners and have gone on to achieve success in high-level competition.
Maytin said he got the chance this year thanks to hard work and his Aspen Valley Ski and Snowboard coach Greg Ruppel, who advocated to get him a spot.
The sixth-grader describes himself as comfortable in the X Games superpipe at Buttermilk and already has years of experience riding it under his belt. He said he is still working on a run for Sunday and practicing tricks, including a 720 and right-side 540.
Competing with his AVSC team in USASA events, Maytin said he prefers halfpipe and slopestyle. In the halfpipe, "you can go big and not very many people do it because a lot of people say it's scary," Maytin said.
Getting the X Games forerunning nod has been cool because "you are part of it," Maytin said. "You are not watching it, you are in it and people are watching you. It's a cool feeling to have."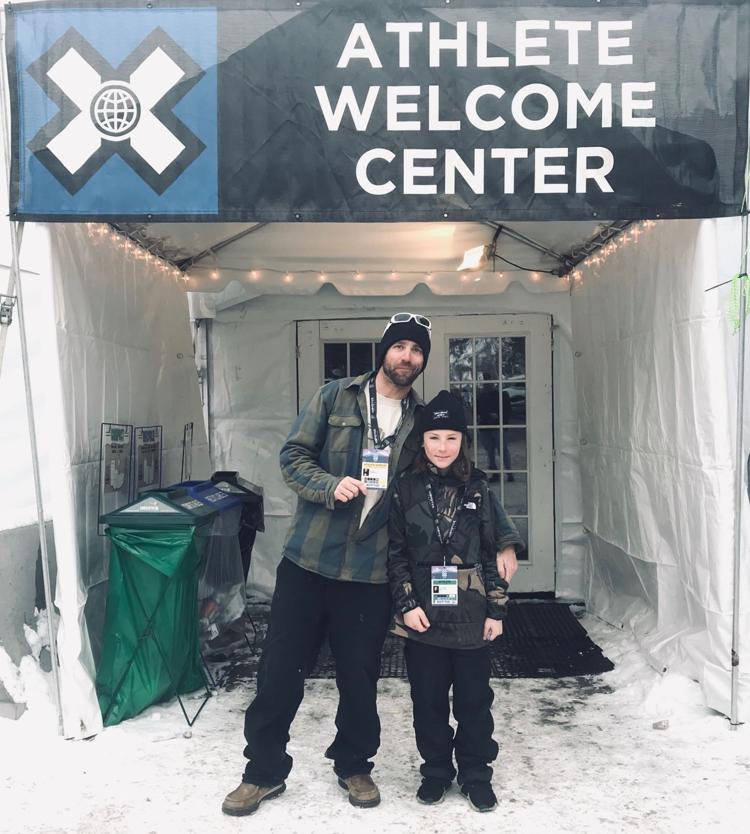 Hunter's mother Lauren Maytin described the experience for her son as "momentous."
"I think it's really cool of X Games and SkiCo and AVSC to have gotten together and have a kid get involved with X Games. He's not a spectator — he's involved and has an athlete pass."
That means Hunter has been hanging out with other X Games athletes — he mentioned that Nico Porteous of New Zealand, who was also a previous halfpipe forerunner, is "really nice" — and signing posters and snowboards that are being raffled off.
"He is being treated as an athlete and it is the coolest thing I have seen," Lauren Maytin said.
Hunter Maytin said he knew he loved skiing around the age of 4 — when he was crowned a NASTAR national champion — and the passion continues.
"It's fun — and you get to get out of school," he said. As an AVSC team member, he is allowed some time out of class for training, as long as he maintains Cs or better in all his classes. So besides being fun, it is also academic motivation.
Maytin will continue practice runs in the superpipe throughout the week. His chance to forerun takes place before Sunday night's men's skiing finals, which begin at 7 p.m.