The world is full of unique hobbies and interests.
Back in the day, magazines, local meetups and conventions were the best way to get acquainted with the other people who were into something special. However, the development of the internet and social media has allowed people all over the world to bond over their passions. Everything seems to have a Subreddit, Discord or online forum these days, and ease of access means that people can start to develop their hobbies even earlier.
Meet Oliver Semple. He's 16 years old, attends Aspen High School and knows every airplane that flies in and out of Aspen.
Semple grew up in Aspen and his father, Lorenzo, is the owner of a mobile ski-wear rental company and is an opinion columnist for this newspaper. The Semple household is located right along one of the more common flight paths out of Aspen. Oliver said that this proximity to the airport is what got him into the hobby of plane spotting.
"I've always loved looking up at the strange planes that came into this relatively small airport," Semple said. "I've always loved what aviation is, how planes fly, what goes into planes and how they work."
A hobby for aviation-nerds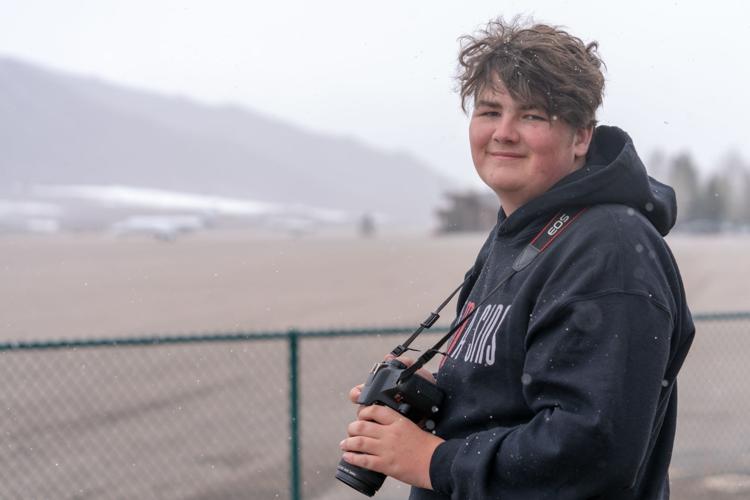 Plane spotting, or aircraft spotting, is the activity of watching and logging aircraft that are seen either at airports or during flight. The hobby can take a variety of forms, such as creating a database of N-numbers, which identify individual planes, and locations or simply sharing a photo of an airplane on social media along with information about the plane or flight. An Instagram search of the #PlaneSpotting hashtag generates 2.3 million results, some of which have thousands of likes. The largest accounts, like @flightpath_aviation, have upward of 80,000 followers and growing. Many of those followers are teenagers like Semple who have a passion for aviation.
Floating around on the web are guides for would-be-spotters, featuring some etiquette and tips for beginners. Some are fairly obvious, like not trespassing or tampering with airport equipment. However, there are some other pieces of advice that are not as apparent, such as checking runway and flight schedules to keep up with any rare aircraft that might be passing through.
The hobby has also developed a strong community online, as evidenced by the many social media accounts devoted to sharing photos and experiences with others. The NYCAviation forum has several sections devoted to spotting, including thousands of threads where people plan meetups and discuss their experiences. Semple said that he hasn't been to any official meetups yet, but he has met up with people at the Denver airport who he had connected with through his Instagram; he said that there maybe some meetups in his future.
ASE Spotter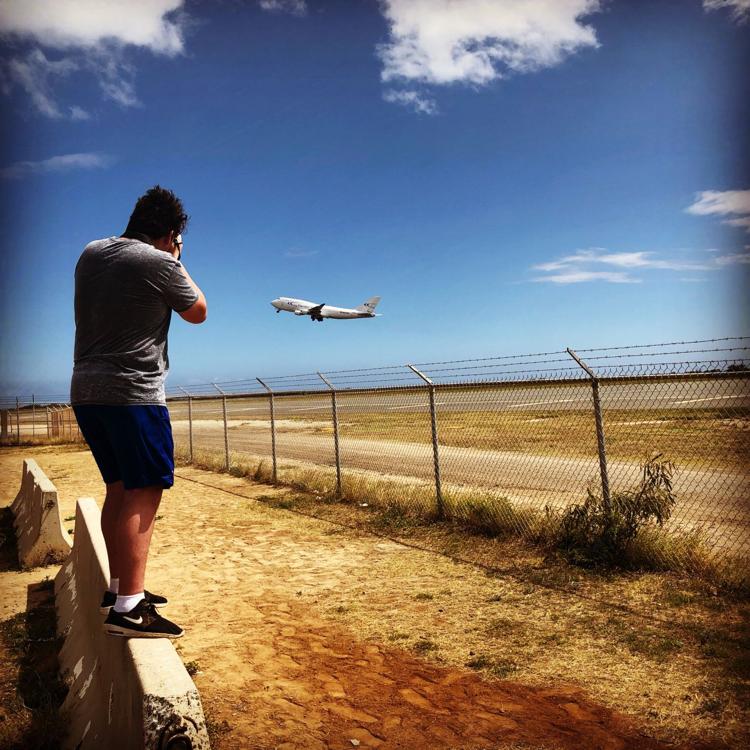 Oliver started an Instagram account, @ASESpotter, devoted to plane spotting on July 14, 2018, while at the Houston airport. In the nine months since he started the account, it has grown to nearly a thousand followers.
"I wanted to start it because my camera roll was filling up with photos of planes," Semple said. "I figured I would just start a page as a hobby."
Semple posts photos of the many commercial and private airplanes that he spots at Aspen-Pitkin County Airport, as well as pictures of larger commercial jets at other airports he visits. He's currently posting shots from a recent trip to Hawaii, as well as from his stop at DIA.
Unlike many spotters at larger airports, Semple mainly focuses on commuter and private aircraft instead of larger commercial jets. He said that this is because he grew up around the CRJs that were flying in and out of ASE and because they often have paint jobs that are unique rather than carriers' designs.
Semple often takes the bus or bikes from Aspen or his house to watch the planes from a small hill near the departures building. He said that one of his favorite experiences was when a 737-500 — a smaller version of the workhorse airliner — landed at the airport and he was able to take photos of it.
The 737 has been in local conversation lately, as expected upgrades to the airport and its runway could allow larger airplanes into Aspen, including the 737. Semple admits his bias as a plane spotter and non-homeowner, but he said that he'd "think it'd be cool to see what could become of this relatively small airport" if it is allowed to expand.
A future not set in stone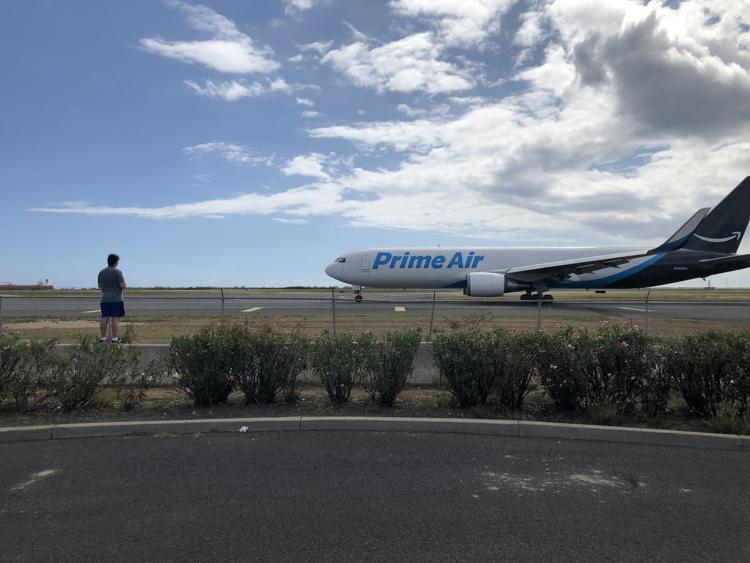 Although Semple loves aviation, and he said that it's his main hobby, he doesn't see himself getting a private pilot's license. He added that he'd love to get some sort of part-time job with the Aspen airport while he's still in high school.
After high school, Semple said that he's not sure of his plan. He'd like to travel if possible, and maybe get a job at an airport or with an airline so he can expand his hobby while working.
"I've always been into aviation and I'll always love it," said Semple. "There's been moments where I want to go to a different airport and see something different."
At the end of the day, Oliver Semple is a 16-year-old with a particular passion. Luckily for him, the power of the internet has allowed that passion to connect him with other people and develop a following for his hobby. And who knows, maybe this local kid will become the next big plane spotting influencer.