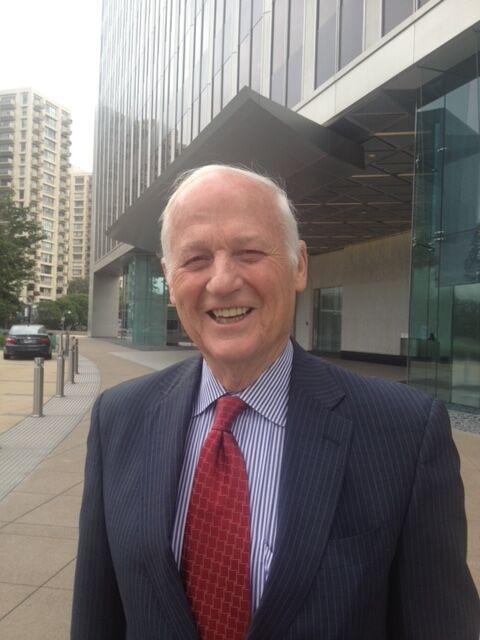 John L Engels Jr., a longtime member of the Aspen community, passed away on November 23. John's love affair with Aspen blossomed with a family visit in his youth and continued to flourish throughout his lifetime. Years later you could find him on the mountain with a family of his own in their home off of Eastwood. Naturally, after a successful career on Wall Street that began at Kidder Peabody and took him to his retirement at UBS, John and his beloved wife of 62 years, Vel, fulfilled a dream of relocating from Greenwich to Aspen year around on Castle Creek.
You could find John on the hill, riding his road bike, playing squash at the Aspen Club, and enjoying a good debate over coffee at Peach's with his morning crew. He was a member of the vestry at Christ Community Church and dedicated member of the Rotary club spending a lot of time supporting the Ducky Derby.
In recent years, he and Vel moved to Denver. A loving husband, father and grandfather, John will be dearly missed by Velma Mae Engels, and their children Josh Engels, Elizabeth Gish (Carl), Shannon Turner (Steve), and Clay Engels (Julie). Known as Jelly by his grandchildren for the play on his initials, Sophie, Peter, Courtney, Sam, Zane, Riley, Callie, Henry and Will are grateful for his love and humor. Thank you Jelly for teaching us to ski and play in the snow! The family will be hosting a Celebration of Life later this winter.