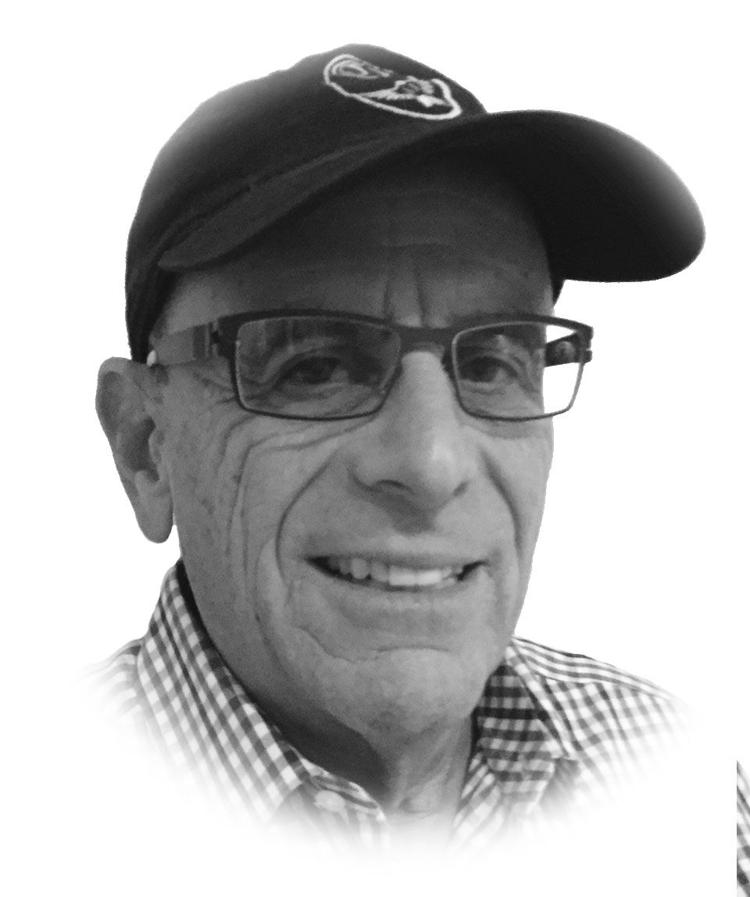 It's hard to believe, but the countdown to the end of summer begins tomorrow. And what a summer it's been. Parents and kids are starting to think about returning or not returning to in-person classroom studies, and the rest of us are trying to figure out what's ahead for the rapidly approaching fall and winter months.
With an always optimistic perspective peppered with a bit of pessimism, my wife and I have already purchased our fully refundable airline tickets to Aspen/Snowmass on a currently scheduled direct L.A. to Aspen United flight in mid-December.
I'm slightly pessimistic, because the airline agent chuckled when booking our flight, since United canceled all direct L.A. to Aspen flights originally scheduled for this summer, and optimistic because the snow will start falling at some point and SkiCo will likely come up with an acceptable, if not traditional, plan to satisfy our on-mountain recreational yearnings.
As to the summer, our intention, as always, was to spend most of it in Snowmass, but unfortunately, reality set in.
A modest fear of flying in a confined aluminum tube shoulder to shoulder with other passengers and who knows what kind of air filtration combined with concerns of questionable hospitality facilities encountered on a road trip, we decided it was best to just sit this summer out in Santa Monica and take in the views and onshore breezes from the Pacific Ocean.
Our home-based recreation activities consist of road biking along the coast, long walks with our furry companion, Enzo, daily challenges on our elliptical trainer and for a few weeks prior to our recently renewed shutdown, periodic visits to our local health club.
To satisfy our entertainment cravings, we've migrated from multiple weekly visits to our local multiplex to several streaming video channels with lots of compelling programming on which to binge.
To satisfy our appetite for fine dining, most of our favorite restaurants can be accessed via Uber Eats, DoorDash and Grubhub and when we crave the company of other unrelated humans, several of our more adventurous friends join us for a meal safely distanced in a restaurant parking lot or one of the street platforms popping up throughout our community business district.
Learning to use Zoom and other new digital communications tools has opened up a whole new world of communication and social interaction that we just never thought about using prior to the restrictions necessitated by the pandemic. With these in hand, we're able to visit family and friends on a regular basis as well as family and friends, who in normal times we would travel to visit throughout the states and across the pond.
Three weeks ago, we became first-time great-grandparents to a 9-pound, 8-ounce beautiful baby girl named Arrow — no questions asked regarding the name; just thrilled she's healthy and gorgeous.
Luckily, testing with same-day results is available in our area and with negative results in hand, the cautious parents permitted us a lengthy visit with this bundle of joy.
Since everything is different this year and likely to remain so until the curve bends significantly lower and more therapeutic drugs and new vaccines become widely available, we're slowly adjusting to the new normal and surprisingly, it isn't all bad.
Enjoying occasional fine dining and watching first-run movies and concerts from the comforts of home may not be great for restaurant owners reliant in large measure on bar business, and theater owners or concert venues, but such attractions are accessible by a lot more people and best of all no masks or social distancing required.
I'm not cheerleading the wholesale change of who or what local establishments to support or how to access our entertainment and dining choices, but having sampled some of the alternatives over the past few months, we welcome more of these opportunities in the future.
In the meantime, we're still left having to navigate most of our day-to-day existence during the pandemic in the safest and smartest ways possible, utilizing and supporting our local service providers, retail merchants and restaurants.
Support the vast array of nonprofit organizations in the valley that are still engaged in their much-needed and necessary missions. Pick a few that resonate with you and contribute a little something extra this year, so that their efforts can continue during a time in which their services are needed more than ever.
And don't forget our local merchants, ­restaurants and all other service providers who are the backbones of our local community and economy. Show them we have their backs.
Each town in the valley has established various support funds that will help get these businesses and nonprofits through these challenging times. Contribute what you can, but most importantly, continue to volunteer your help and patronage and make sure to thank them.