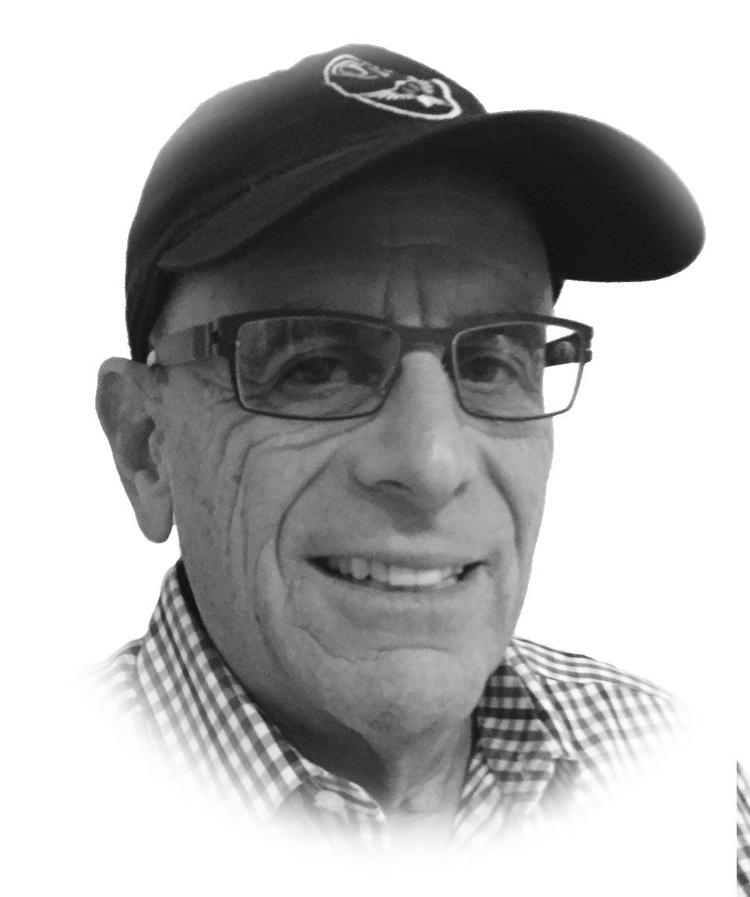 Reporting in from my off-season perch in sunny Santa Monica, where the temperature is still hovering in the mid-to-high 70s, the views of the Pacific Ocean are spectacular and the sunsets even more so, we are currently under invasion from all sorts of electronic transport — some good, some more questionable.
Growing up, I didn't appreciate my parents' constant advice, everything in moderation, but as I've matured I've come to learn there's much wisdom in such advice.
As the trendsetters we Southern Californians pride ourselves to be in many areas, including our strong commitment to environmental responsibility, Santa Monica has jumped whole hog into experimenting with all modes of electronic and human-powered transportation. Unfortunately, that came without a lot of advance thought or planning and as a result we're now suffering from lots of unintended collateral consequences.
The transition has been anything but moderate.
From the look of things, we've become the West Coast center of the electric car revolution led by the invasion of the Tesla, which on our local streets appears to have become the ubiquitous car of choice by a significant portion of the southern California population. Not a bad trend so far as I can tell, but who knows what's in store for us as soon as these cars become fully driverless.
Beta versions of the early stage software that will ultimately turn these relatively benign environmentally friendly vehicles into driverless weapons of destruction are already being downloaded into our cars during the wee hours of the night while they sit motionless in our garages. Keep your fingers crossed that the geniuses working on these advanced vehicles will get the programming right from inception, but from past experience, I'm a bit pessimistic.
We also have a new electric metro rail system with 80 stations and 93 miles of track connecting a good portion of Los Angeles County to our already overcrowded beach community.
Unfortunately, there wasn't enough money in the pot to build a fully elevated system resulting in major traffic jams at our street level intersections as the crossing arms lower every 12 minutes for a passing train. In addition, the lack of adequate parking adjacent to the numerous train stations has resulted in the overcrowding of our commercial and residential streets with passengers' parked cars.
But perhaps the greatest threat to life and limb has been the recent invasion of thousands of undocked electric scooters and docked and undocked fully human-powered and electric-assisted bikes on our streets and sidewalks.
Over the past few months, companies with names such as Bird, Lime, Lyft and Jump have been authorized by the powers that be to place their vibrantly colored, pay-by-the-minute bikes and scooters on every residential and commercial sidewalk in the city. In addition to the safety hazards created by the random parking of these new modes of transportation, just about anywhere the rider decides to leave them as well as the fact that riders are using these unlighted vehicles night and day, aren't wearing helmets and aren't adhering to the rules of the road, the result is the emergence of many unfortunate interactions between cars, riders and pedestrians on our city streets and sidewalks.
Going beyond all the benefits resulting from the mega transition to new modes of environmentally friendly human and electric powered transportation, there are also downsides to be considered and planned for.
Hopefully, the powers that be in the Roaring Fork Valley won't jump headlong into a similar environmental mad rush movement without plenty of thoughtful advance planning and the economic resources to get it right from the beginning.
SkiCo's portfolio of varied businesses such as skiing, snowboarding, rental and retail shops, hotels, restaurants and SkiCo's sister company's weapons of mass destruction might fit in quite nicely with a move into the future of environmentally friendly modes of transportation.
They already have a cadre of environmentalists walking their halls, perhaps already planning for this new business opportunity.
And if SkiCo's business strategy continues unabated to take over just about every business they can get their hands on, perhaps the Roaring Fork Valley may start looking a lot more like Santa Monica, but without the spectacular ocean views.
I welcome your comments and concerns at justmel1@earthlink.net & Twitter @MelDBlumenthal