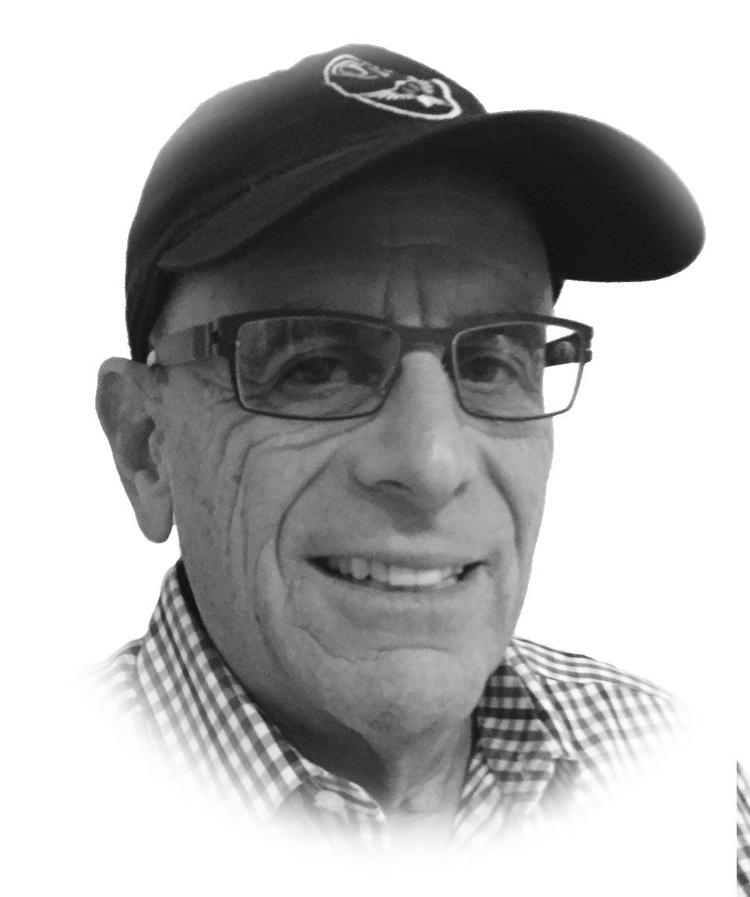 Beware, the Lyfts are coming and lining up close behind are the Birds, Limes, Jumps and possibly several underdogs, Spin, Razor, Skip and Scoot.
Yes, the dockless e-scooter war is about to hit Aspen and once Aspen is conquered it's just a matter of time before the invasion moves on to Snowmass Village, Basalt, Willits, El Jebel and Carbondale.
There are both big and small combatants in this war, including ride-hail behemoths Lyft and Uber. As I stated in a recent column, the invasion has already taken over the streets, sidewalks and bike paths of Santa Monica where I live part-time, and is expanding rapidly in other cities and communities across the country.
In its pursuit of alternative modes of transportation, the powers that be in Aspen are taking the bull by the horns well in advance of the actual deployment of these instruments of mayhem, and are proactively considering regulations to insure they maintain control over the e-scooter rollout and use.
The rapid invasion of Santa Monica took local leadership by surprise. They found themselves in the awkward position of trying to control the scooter war and defend the city against the onslaught well after the invasion had already taken hold. Fortunately, Aspen's local planners and legislators don't intend to make the same mistake.
The e-scooter companies competing for the city's streets, sidewalks and bike paths will likely be welcomed with open arms by the geniuses who thought up Shift, Aspen's moniker for its multimillion-dollar lab test to get gas-guzzling vehicles off the road starting next summer.
Just imagine the long lines of unlighted e-scooters at all times of the day on both sides of Highway 82 from the Brush Creek intercept lot through the roundabout, all the way into and around Aspen, and back again to the intercept lot. But don't be lulled by all the environmental propaganda that soon will be flooding local media regarding these scooters. If the invasion that hit Santa Monica is a precursor of what's to come in Aspen and points west, there will be lots of disgruntled drivers and pedestrians as well as property owners who'll have to accommodate hordes of irresponsible kids and adults and their new play toys on the same roads, sidewalks and paths that all of us use daily.
By the way, at least in California, they often ride double or triple file, don't wear helmets and have a propensity to weave from side to side in time to the music on their earbuds. They're a hazard not only to their own lives and limbs but also to the safety of the rest of us.
I'm not against progress, and I support alternative modes of transportation to reduce congestion and pollution, but hopefully the local powers that be won't be blinded by their own political or environmental agendas. It's incumbent they put safety first. That's not something that was done proactively in Santa Monica – be careful out there.
Everyone's excited and talking about all the early season snow and the potential for a commercial windfall this winter. As proof, every decent restaurant in Aspen is already fully booked during the upcoming holiday season and the same goes for Snowmass' only consistently good restaurant, Il Poggio.
But fret not, for those upvalley residents and guests who are a bit adventurous, cost conscious and in search of high-quality eclectic menus with great service there's a treasure trove of restaurants to choose from just a short RFTA or car ride down the road in Basalt, Willits, El Jebel and Carbondale.
Most, if not all the high quality downvalley restaurants, are attitude-free with experienced year-round staffs that set them apart from the chefs, line cooks, waiters, etc. who come and go with the changes of season in most of the upvalley restaurants. This seasonal anomaly which is more pronounced in the upvalley resort towns often results in questionable execution of menus and quality of service, particularly during the early weeks of any new season.
Several downvalley standouts topping my list to visit this holiday season are Café Bernard, Tempranillo and Heather's in old town Basalt; Smoke, Mezzaluna and El Korita in Willits; Bella Mia in El Jebel and Allegria, Phat Thai, Roosters, Izakaya and The Way Home in Carbondale — enjoy.
Your comments are welcome at justmel1@earthlink.net & Twitter, @MelDBlumenthal