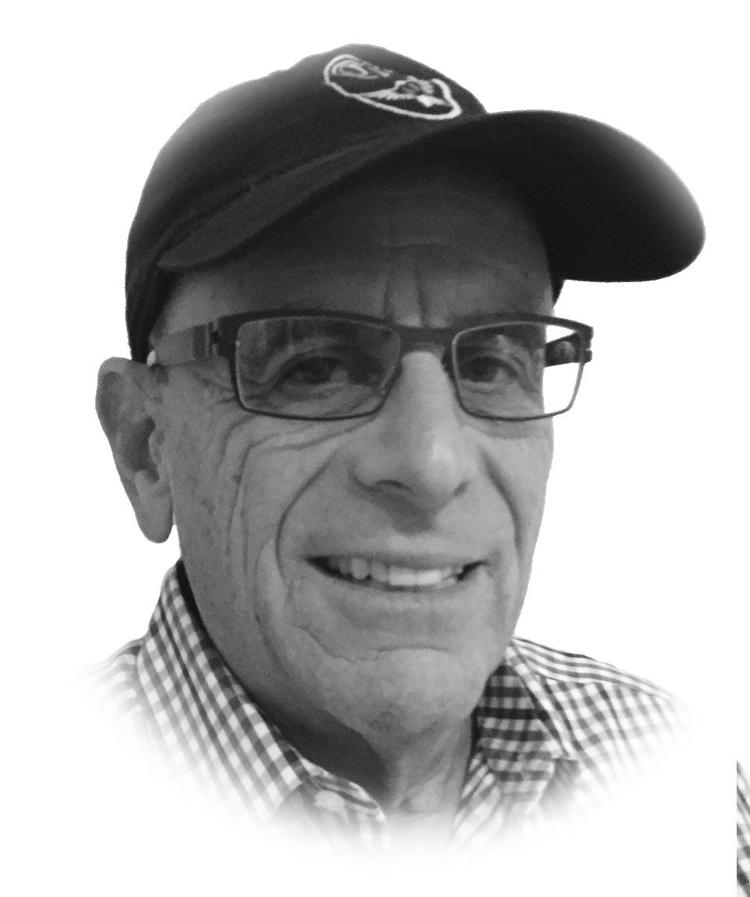 I'm neither hesitant nor embarrassed to tell you I told you so, so let me tell you what's come to pass over the last couple of weeks.
In my last column, I mentioned that, left to their own devices, the two loudest critics who campaigned against retail sales of marijuana in Snowmass Village would make life as miserable as possible for any applicants willing to tread the lengthy and expensive obstacle course being created by the town bureaucrats.
If the May 21 meeting of the village's Marijuana Licensing Authority is an example of things to come, my prediction appears to be right on point.
The opposition campaign led by Mayor Markey Butler and Councilwoman Alyssa Shenk was successful in drawing out the approval process for well over a year. However, the three remaining council members who favored approving retail sales finally had enough with Butler and Shenk's opposition and the Council recently gave their assent.
Undaunted in their determination to make life as miserable as possible for potential applicants and all those who voted to legalize marijuana in Colorado, Butler supported the nomination of her comrade in arms to chair the MLA.  And guess what? The campaign to stall and delay for as long as possible continues.
Keep in mind that all the Colorado rules and regulations which also must be followed have been in place for quite some time but that doesn't appear to have put a dent in Butler's and Shenk's efforts to make the local administrative process as cumbersome, difficult and unfriendly as possible.
Local attorney Lauren Mayten, who has a lot more expertise in the cannabis trade than the town bureaucrats, has been volunteering a lot of her own time to help the town staff and council members through the quagmire of rules and regulations. Unfortunately, her good deeds have not gone unpunished by the bureaucrats and particularly Butler and Shenk causing Mayten to undergo a bit of a meltdown recently in response to their less than generous appreciation for her expert guidance.
Fortunately, all the application form issues should be put to rest within the next few weeks. Then the real fun begins when Butler and Shenk as well as the remaining members of the MLA get their hands on the first applicant.
Another I told you so relates to the parking nightmare at the Aspen airport and the daily Aspen-bound commuters and skiers who find the parking rates at the airport more to their liking than the rates in effect on the streets of Aspen.
Fortunately for the air-traveling public, the Pitkin County commissioners generally "pooh-poohed" the airport's plan to raise parking rates to unreasonable levels in order to keep the airport lots from turning into a park-and-ride facility.
Clearly, it's important to keep the airport parking lots available for the traveling public, but the commissioners correctly determined that the airport officials' proposed rate structure was not the way to go. As we suggested a couple of weeks ago, improved parking enforcement techniques, both technological and increased enforcement personnel, are a better direction.
Airport officials appeared none too pleased with the commissioners' response, particularly the part where the commissioners refused to grant the officials carte blanche to increase rates during the high seasons.
Hopefully the commissioners and airport officials will come up with a better plan that deters the day-tripping miscreants without punishing the traveling public.  
And last but not least in my list of I told you so's, (or more accurately hinted at I told you so's), Snowmass Village Planning Commissioner Tom Fridstein was forced by the Snowmass Center development team to recuse himself from any further participation in the ongoing process of reviewing their application to substantially redevelop the center.
Apparently, Fridstein was guilty of suggesting several alternative ways that the redevelopment could be designed in order to function in a more acceptable and efficient manner.  Unfortunately, he depicted his thoughts, which were a bit too complicated to express in mere words, in a sketch which the Snowmass Center's development team didn't like.
Without guidance to the contrary from the town attorney and development director, who were both present during Fridstein's presentation, he was left hanging in the wind and then I suspect behind the scenes the town attorney forced Fridstein to recuse himself for fear that the developer might be unhappy with his continued participation.
There are seven members of the planning commission, but only two of them are architects who have experience with major commercial and residential projects of this size and complexity. The community will suffer due to the lack of Fridstein's expert and experienced input, but that's likely what the Snowmass Center's development team was looking to accomplish all along.
Since I've been a bit shameless this week in touting my view of how things should work, let me go all the way and close with a bit of self-serving familial promotion. My son's new television series, Perpetual Grace LTD, premiered last Sunday on EPIX. If you're a fan of film noir and dark humor you'll love this series about magicians, pastors and swindlers starring Academy Award-winning best actor Sir Ben Kingsley.
There's a new episode each Sunday with all of them archived on the EPIX channel which you can access via Direct TV, Dish TV, Roku, Apple TV and most digital and cable TV providers.
Your comments are welcome at justmel1@earthlink.net & Twitter @MelDBlumenthal.