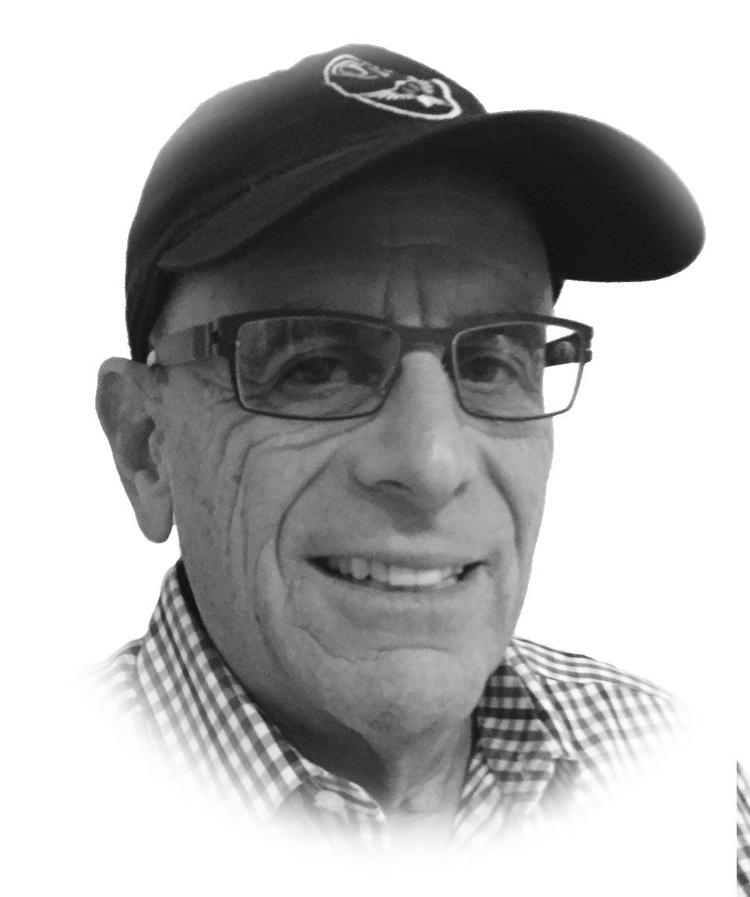 The drums are beating loudly throughout the upper Roaring Fork Valley — the natives are agitated.
As recently reported by Kyle Stock in Bloomberg Businessweek, there's a battle going on between Aspen Skiing Co.'s Crown family and Vail Resorts for the best ski pass in the country. The competitive battle has raised questions concerning the impact on our four-mountain resort.
Never a group to countenance any inconvenience or interference with their self-entitled priority use of our mountains, our local residents and high-end affluent guests are voicing concerns with what appears to be a lot more people crowding them out of their uncrowded by design resort.  
Whether it be a lack of easily accessed parking, long lift lines, crowded ski runs or crowded on-mountain restaurants, a growing number of people are griping that there's just too many people here and they're blaming the new Ikon pass issued by Alterra Mountain Co., privately owned by the Crown family and KSL Capital Partners, which also is a part of the group including SkiCo and East West Partners that currently owns and is developing Base Village.
It may be a bit premature to assign as much blame as is being leveled at the new Ikon pass since some of the increase in crowd size is also likely due to this season's terrific snow conditions which have been significantly better than we've seen in many years.
The battle being waged between Vail Resorts' Epic Pass and Alterra's Ikon pass has huge implications for the future success of North America's ski industry.
According to Businessweek, "Alterra's and Vail's passes can be swiped at 58 North American resorts as well as a handful of resorts in Oceana and Europe. The two competing conglomerates are trying to turn occasional skiers into frequent skiers and frequent skiers into serial skiers who incidentally buy a lot of midmountain beers and slopeside hotel rooms."
Despite, or perhaps due to the competition between the two passes, Businessweek reports the Epic Pass is on the cusp of selling 1 million season passes for the first time since its debut in 2008. Although Alterra won't say how many Ikon passes it sold this year, orders were ahead of expectations by 30 percent and the company is on track to book $1.5 billion in annual revenue.   
Although things are looking financially rosy for the Crown family and KSL, a recent letter to the editor published in this paper shared the writer's view of the impact of the Ikon pass as the "Ikonisizing" of Aspen. "How many of our super-wealthy guests are going to continue dropping tens of thousand of dollars for the same on-mountain experience they can get at Breck or Copper for a fraction of the cost? No one can relax and feel rejuvenated while trying to avoid a collision injury due to the sheer numbers of additional skiers and boarders,"Pete Ripp wrote on March 11. It's a question and sentiment that I and others are pondering as well.
In Snowmass Village, tempers are flaring concerning the degradation of service and the facilities at the town's iconic Snowmass Center U.S. Postal Service facility which since its inception has served not only as a mail drop off/pick up point but as the primary communal neighborhood meet and greet location to catch up on all the latest and greatest news and gossip in the village.
But as with other failing U.S. government institutions, our local post office has hit rock bottom and no one seems to know who in the bureaucracy has the authority and power to fix the escalating crisis.
Lucky for us the town council has cajoled the village's town manager to take charge and get this mess cleared up. Since he did such a terrific job convincing the council to take over ownership of the Base Village Collective building and accept the inherent risks of operating what is basically a commercial enterprise instead of accepting the Base Village developer's multi-million-dollar cash offer, does anyone have a doubt that he's the right guy to bring the U.S. Postal Service to its knees?
SkiCo still has plans on the drawing board for 10 large, luxury free-market townhomes on the Fanny Hill ski run just below Woodrun Place and opposite The Crestwood. Due to the passage of time SkiCo lost its preliminary entitlement approval several years ago and must go through the land use approval process again from the beginning.  
Originally justified by SkiCo as necessary to raise funding for construction of the Limelight Hotel our elected leaders quickly voiced support along with others in the community who championed the new hotel to anchor the central core of Base Village.
With the Limelight now completed and open for business, apparently someone found the cash to pay for it without having to build and sell 10 new townhomes on one of our most highly-trafficked ski runs. So why is SkiCo still preparing new plans for the townhome complex and why would our town leadership ever consider granting them approval in light of all the still-to-be-built additional units in Base Village proper that have already been approved, and worst of all further congest one of our main skiing arteries? And what about SkiCo's total lack of concern for the community's wishes and compassion for the almost 40 years of service devoted to the resort by the owners and staff of Gwyn's High Alpine? Just wondering.
Your comments are welcome at justmel1@earthlink.net & Twitter @MelDBlumenthal.