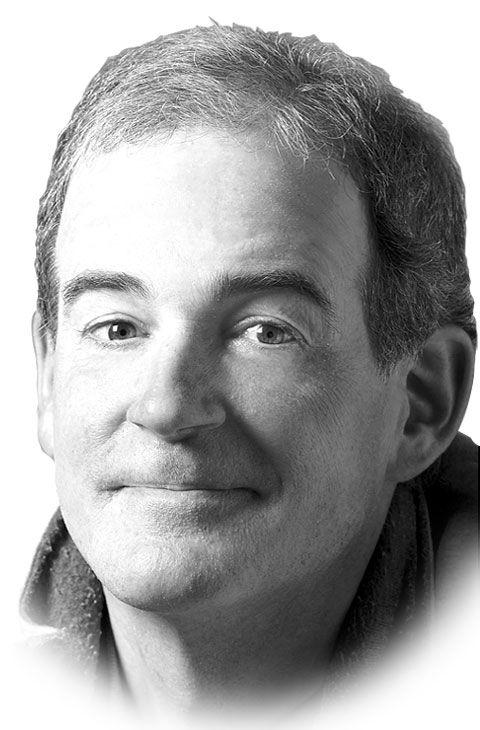 The next time you're tempted to run for governor in the next available state that may want a new one, do not pick California.
You might have thought the Golden State would be a good place to settle, and then run for the top spot in the upcoming recall election. Not so much. The state simply has too many people and too many special interest groups to please.
You'd do better to pick a small, recessive (spelled: q-u-i-e-t) state with nice issues that always stay the same. You don't want too many unions, because they have trouble figuring out whose side they're on when schools must re-open in a pandemic. But then you'd want fewer parents, too.
Californians seem more ornery than usual. There's a move to recall Gov. Gavin Newsom. He rode atop a 65% approval rating. Then Newsom stumbled not once, but twice. First, he got caught in a swanky restaurant at a private party at a time everyone was being told to stay home. Partying Gov. is a symbol that sticks, is hard to erase, and is sure to spawn a few T-shirts. Second, he irritated many in a round of on-again, off-again indecision about how to implement the shutdowns that came in waves by industry and region after the pandemic struck last March.
The move to recall Newsom, 53, has chopped him down to size, but he has one key advantage: there isn't a single soul who's given a detectable chance of replacing him. California is effectively a one-party state from which Trumpists have largely evicted themselves. Yet as long as Trump has a hold on the Republican Party, the Trumpist tag will likely hang from whomever challenges Newsom. Even a dogcatcher in Orange County would have trouble in such an environment.
For now, it's an anti-Newsom waiting game. Everyone polled, it seems prefers someone else, but names are in short supply, and anyone wearing a GOP button is a long shot. The recall just got certified, so no one formal opponent has appeared.
Gavin Newsom may get reelected because at the exact low point of his popularity, no one dares become visible anywhere near the electoral horizon. That would leave a last-minute opening for a very rich challenger on a lark. That last category is delightfully open to the imagination. It sounds like "The Candidate" all over again. (My only promise: you'll lose).
Not that Newsom's memoirs wouldn't recall lots of lessons. The state's color-coded COVID danger scale lacks a green entry because some feel California will never really return to "normal." Newsom's been rethinking that, and green is around the corner.
For a while, Newsom couldn't get it right. Deciding which citizens had priority in the vaccination race is a game that produces no winners. Some choices tend to highlight certain regions at the expense of others, a no-no in state politics. So, Newsom was accused of backing a plan that would favor the Los Angeles area, which had been particularly gnawed through by the pandemic. He also soon fell into a never-safe zone between parents, pleading for in-person teaching for their kids, and teachers, worried about the health readiness of the schools.
California also falls into the category of states that have too much of everything, good and bad. The state is loaded with new wealth, coming off venture capital and high-tech industries. But it also has a stubbornly-high unemployment rate — one of the highest in the U.S.
The state's voters appear to be sitting back and waiting. In one poll, 56% of voters preferred no recall at all. In other, 58% said they preferred "someone new."
But the ranks of the "someone new's" appear unappetizing. Many are Trump-linked Republicans. One is a law-enforcer from Northern California who favors "microchipping" immigrants. He claims the quote was in jest. Then why get quoted?
Among Californians, everyone feels a COVID split. Virtually everyone knows someone who's making out in a pandemic-favored industry. But another friend lost his job or his business because of pandemic shut-downs, some blamed on Gov. Newsom.
A surge of vaccinations has picked up in the state, but a wide swath of people fear California is due for an inevitable new surge of infections.
There's only one set of shoes more fearsome than Gov. Newsom's at this moment: those of his opponent. They are still unfilled now — which is exactly the problem.
The writer (dukeofdanforth@gmail.com) is founder of the Aspen Daily News (and a pair of California dailies) and his column appears here on Sundays.