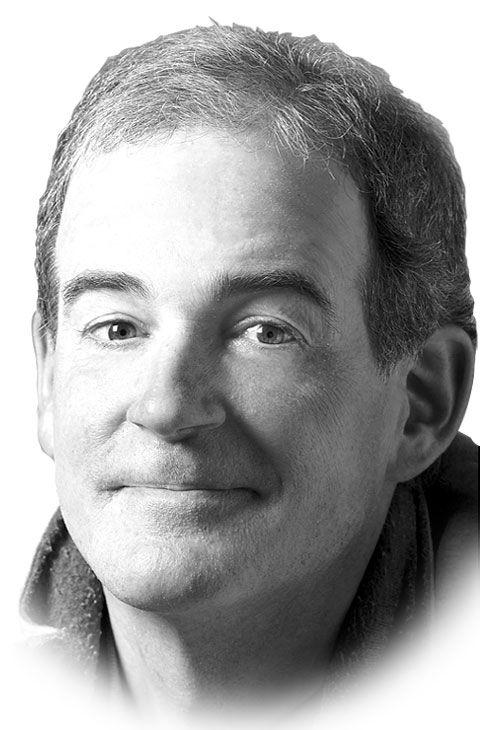 It began as a conspiracy between two writers.
Hunter S. Thompson, known later for his "gonzo" journalism, and Aspen Times columnist Peggy Clifford were brainstorming in 1969 about overhauling Aspen's old-time, hidebound political ruling class.
They vividly imagined a new order to take hold among the town's 1,623 registered voters. Citizens for Community Action had already decided the entire city council had to go. City hall was led by Robert "Buggsy" Barnard, a standard, pro-business mayor.
Carroll Whitmire sat as Pitkin County sheriff. He did not have lofty visions beyond protecting citizens and their property for his $7,000-a-year job.
Thompson had, by 1969, cut his journalist's teeth on the West Coast, writing on the growth of the hippie culture in San Francisco's Haight-Ashbury district. His "gonzo" days were still two years ahead. But he'd been beaten up by Chicago cops at the Democrats' convention the year before, instilling in him a healthy suspicion of authority.
He and Clifford were dreaming of a new order in Aspen, freed from the sway of what Thompson saw as a "plague of poison roaches buying and selling the whole valley out from under the people who still valued it as a good place to live, not just a good investment."
Their new order might start with changing Aspen's name to Fat City. Downtown streets would revert to sod. An appointed "research bureau" would look to file a "writ of seizure" against developers who broke regulations.
They had a cause, but no candidate. They'd have to find one.
So began the sagas of two of the most unusual campaigns in political history: Joseph Edward's 1969 run for mayor of Aspen, and Thompson's own 1970 bid to become Pitkin County sheriff.
This week, Aspen relives that bit of its history with the Monday screening of the film "Freak Power: The Bullet or the Bomb," to be released after its showing at the Aspen Art Museum. The film, came out of an almost-accidental discovery of old frames featuring colorful images of the Thompson campaign and the prior mayoral race that schooled it.
What's often overlooked about the period is the way the twin campaigns fit into dozens of other insurgent efforts in which candidates debated whether they could fight from within "the system," or drop out altogether, giving up on a lost cause.
By 1969 Aspen had Whitmire and Barnard clinging to order, relying on one judge: a city magistrate named Guido Meyer, who regarded freaks and long-hairs moving here as vermin. His city courtroom often dispensed order with barely a trial, punctuated by a Magistrate Meyer, who shrieked about the intruders ruining the town before ordering them off to jail.
The antics caught the interest of a young lawyer, Joe Edwards, 26. New to town, Edwards couldn't stomach Meyer's courtroom. The town's "liberal" establishment was mildly dismayed, but Edwards deemed this a civil rights issue and took it straight to federal court in Denver. He persuaded a judge there to sanction Meyer and declare a "black mark" on Aspen.
Meyer quit, the city council was shaken, and Barnard was paralyzed by the shock of the U.S. ruling midway through his term.
Thompson and Clifford had found their candidate. They sought out Edwards and convinced him to run for mayor. The formula used a simple strategy: a high-energy blitz to register new voters and dropouts flocking to Aspen.
Thompson knew the 1969 campaign hadn't a chance, but toyed with the notion of running for sheriff in 1970 if Edwards won. Edwards had impressed the writer, who wrote that his first impression of the feisty lawyer was a "scurvy-looking shifty-eyed geek" who "can't win anything."
Edwards fell just short, netting 427 votes to the winner's 433, Eve Homeyer, who ran a ruffle-no-feathers campaign.
Thompson was energized by the defeat. It meant his campaign would have a fighting chance. He added to Edwards' platform: he' build public stocks to punish those who sold anything but the highest-quality drugs. He'd "keep out the junkies" and limit hunting and fishing to local priority. He wished to build upon Edwards' notion of rigorous development restrictions that would encourage open space and use zoning laws to "down-zone" sprawling development out.
Thompson relished debates, often appearing with head shaved, aviator glasses and gleaming white sneakers. He spoke in rapid, staccato bursts, but it was still pre-gonzo and had little "stream of consciousness" feel.
Thompson lost, 1533-1065. But we still celebrate his style and platforms, carefully reduced to writing and prodding a new generation of curious new writers before he took his own life in 2005.
Edwards' platforms didn't take long to bloom. Two years after Thompson's loss, Edwards easily won a seat as one of three county commissioners. With like-minded commissioner Dwight Shellman, the board changed zoning, built bike trails, and spurred early impulses for local affordable housing.
Bob Braudis, the longtime Pitkin County sheriff who watched the Edwards-Thompson campaigns, felt awakened from his "after-dark hippie" days.
"We weren't young and it wasn't our turn yet," he recalled. "If our candidates were elected, we slept well at night, but a lot of us weren't real active. We didn't try to get appointed to citizen boards. We just talked up our candidates and tried to get these guys to vote."
"Then it was our turn to step up to the plate. And what were we going to do, take a bye?"
The writer (dukeofdanforth@gmail.com) is a founder of the Aspen Daily News and appears here Sundays.