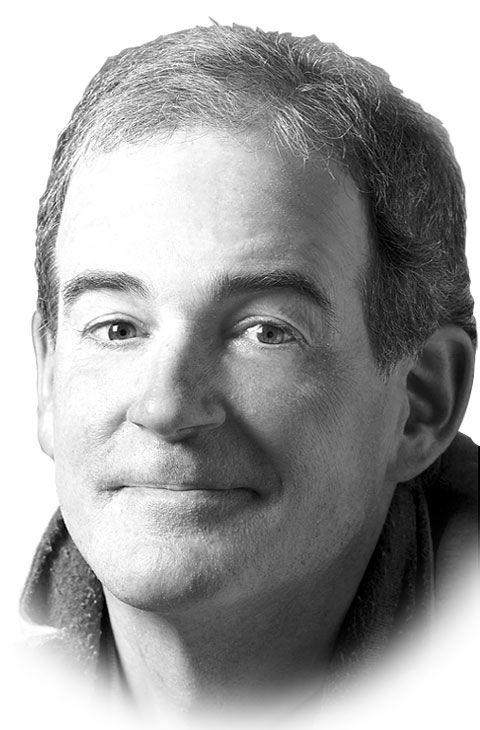 You're usually a healthy soul. You avoid buying things like "glorified sugar water," i.e. name-brand cola.
But you fall into a mind warp one day, happen to look at the receipt and notice a strange detail: the price of a jumbo bottle of Coke or Pepsi, above $2, has been itemized. $1 is for "beverage" and another $1 is a "promotional fee."
The "promotional fee" represents the amount the cola company spent in advertising its brand to you.
This case is fictitious. How do we know that half of what you paid for Coke or Pepsi paid for persuading you to buy it? Easy. Nearly every supermarket in the country sells generic cola for about 85 cents per jumbo bottle. Aspen may be an exception, because merchants may not want customers to buy the less-expensive spread.
No merchant specifies any special fees like the promotional fee we invented above. It's included in the price, but you do see it before you buy.
Now, behold the "resort fee" that many hotels charge — a plague spreading like baggage, booking, seat, and Wi-Fi fees on airlines. The "resort fee" is almost never disclosed in time to allow a visitor to compare total room rates.
That may soon change. Attorneys general in all 50 states have been probing the practice, reacting to floods of complaints. Consumer Reports estimates that one out of every three consumers paid a "resort fee" in the last year. It was a $3 billion industry in 2018, says the magazine.
Two state attorneys general, in Nebraska and Washington D.C., just filed suits. One of them, filed last month in D.C., named Marriott International, which operates 7,000 hotels around the world.
And that brings us to the W — the hotel brand owned by Marriott that planned to open this weekend on the Aspen site formerly occupied by the Sky Hotel. Marriott already runs 55 W-branded hotels in the U.S.
Hotels, and resort fees, are ground zero in the latest consumer battle to allow customers to compare prices when they shop around. When a hotel "buries" extra fees in its "mandatory resort fee," — tacked onto the room rate but rarely disclosed in advance — the establishment is back-dooring the customer with a hidden charge.
Here, active computer fingers help. The site killresortfees.com will give you a quickie education in how things work. An extreme example would be the Excalibur in Las Vegas. The hotel advertised a room rate of $28. But another $29.16 was added to each bill for the total mandatory fee by the time the check-out bill was prepared.
The explosion in such surprise fees is not new. Nor is it small potatoes. For years, Snowmass Village, before its incorporation as a village, added a resort fee to shoppers' bills. If pressed, the merchant would have to disclose it was not even a mandatory fee, but a voluntary one. But the merchant was caught in the middle, forced by the resort to collect the fee but unable to defend it to a sharp-eyed shopper.
The practice ended up marking Snowmass Village as a spot with one of the highest sales-tax rates in the country — including the non-mandatory resort fee. The fee became well-known when a local county judge publicly reminded citizens that they weren't required to pay it. Whenever the judge saw the fee crop up in a civil lawsuit in his courtroom, he'd summarily slice it out.
The resort association was a sort of shadow government, covering the rows of townhouses and condos snaking up and down the village 13 miles west of Aspen. When the town of Snowmass later incorporated, it rolled up all fees in one grab-all sales tax.
The controversy is well understood by condominium owners around Aspen. Local complexes include costly extras, like heated pools, airport vans or offices catering to guests. Those costs, which can include hefty management fees as well, have always figured in a calculation buyers must make. They are often charged to all owners, whether they are part of the Visitor Inc. side of the complex or not. And they bloat the monthly homeowner dues owed by owners — making them a critical factor in which overloaded fees can blow a sale.
In resort towns, the practice discourages locals from being able to consider buying such housing, where they would have to pay high fees for services they'll never use. But the homeowners associations are often made up of a majority of out-of-staters. The resulting "tyranny of the majority" is a large, if quiet and constant, issue in condo and townhouse association management. It is even more complicated in places where the management company is linked financially with the developer or plays a role in booking guests and collecting commissions.
The Federal Trade Commission has been taking an active interest in the "resort fee" contagion. It's difficult for customers, homeowners and consumers to battle the charges once entrenched. Often the disputes reach the stage where credit card companies must handle them because the customers did not even see itemized charges until they saw the amount of their bill.
The ultimate goal is simple — let the buyer compare prices, but forcing all otherwise quiet fees above ground where they're included in the advertised upfront room rate.
In resort towns like Aspen, that can be a lofty "ask."