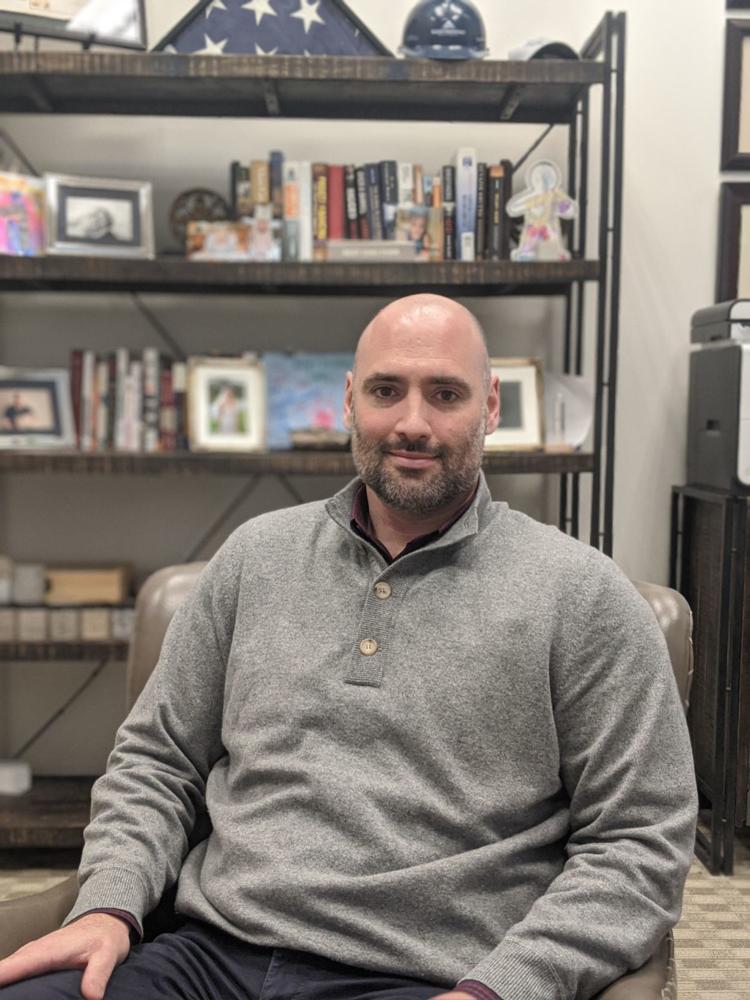 As I read the recent published opinions of attorney Harris Sherman and Mayor Jonathan Godes, it was a struggle to find the facts in the arguments presented. Rocky Mountain Industrials (RMI) has committed to creating 100 high-paying, middle-class jobs with our proposed growth plan. Godes has not presented any facts substantiating a reduction in tourism jobs; this is misinformation and we are seeking to set the record straight.
The question to ask ourselves is why is this political bureaucracy so concerned about our bringing new jobs to the community? With the proposed quarry expansion, our company will create up to 100 jobs and help the community reestablish a middle class with high wages and 100% company-paid benefits. This is clearly a benefit to all, when the two census tracts that cover Glenwood Springs have an alarmingly high poverty rate of 14% and 16%; the state of Colorado has certified Glenwood Springs as an opportunity zone in need of economic development. According to the 2018 Distressed Communities Index, this part of Garfield County has lost over 250 businesses between 2007 and 2016. RMI is ready, willing and committed to improving the economic opportunities for the entire community.
We are committed to our community of Colorado. Our company is headquartered here and operating in Denver, Adams, Garfield, and Larimer Counties. We have been welcomed everywhere, that is until we voluntarily shared our visions of growth with the government officials of Glenwood Springs and Garfield County. 
Despite their predictions, the opposition has no grounds of environmental impact to stand on. We will not impact our local hot springs. We have thoroughly studied any and all potential impacts on the natural wildlife and will ensure it is not a legitimate issue. We are thoughtfully acknowledging a key issue – the increased truck traffic. To remediate the truck traffic, we have proposed a comprehensive solution to the city and other key stakeholders – a $50 million conveyor that would eliminate the need for all trucks. With that, the response was "we do not want your eyesore destroying the visual landscape of our community." Based on the unwillingness to embrace this solution, we have submitted our federal permit application with trucking as the sole transportation method. We hope the city and citizens will take the opportunity to discuss practical improvements such as implementing the conveyor.  
Rather than joining us to find practical solutions, the city spent more than $200,000 of your public funds hiring firms such as Jacobs Engineering Group. These hired consultants have yet to disclose any legitimate concerns with our proposed expansion. Our company has done a much greater amount of work than the city and has yet to discover a major engineering or environmental hazard. Your elected officials are directing your tax dollars away from affordable housing and teachers' benefits with every misdirected dollar spent. We hope that you agree that your tax dollars should not be used for grandstanding and personal gain. Let RMI work with you to build parks, affordable housing and create higher wages for our shared future.
We appreciate Mr. Sherman clarifying his perspective in his most recent commentary. We now understand that he representswealthybusiness owners in Glenwood Springs who have pressured a city to selfishly fight the future of the Western Slope for their own financial and political gain. These land barons — the owners of the Glenwood Hot Springs Lodge & Pool, Iron Mountain Hot Springs and the Glenwood Caverns Adventure Park — would rather spread misinformation in order to maintain their power than the people of Colorado receiving better benefits. Together with your elected officials, these elitists redirect millions of public dollars to benefit their interests, via their exaggerated "war" — a public relations campaign estimated to cost $1.25 million. To shed further light on this situation, the law firm of Arnold & Porter, where Mr. Sherman works, also represents Garfield County in a lawsuit against RMI. Clearly, it is difficult to distinguish the elected officials from the wealthy elite. 
I believe a local government controlled by the wealthy elite represents the true "existential" threat to our communities. By allowing our towns to be controlled by these hypocrites, we are truly abandoning the very ideals that make our country so amazing – capitalism, democracy and above all, transparency.  This small, self-centered group has hoodwinked the people of the valley and fabricated everything they can – all in the name of hurting the Western Slope and its future prospects. We know the people of the Western Slope should not be manipulated and misled.
Gregory M. Dangler is chief executive officer of Rocky Mountain Industrials, Inc.