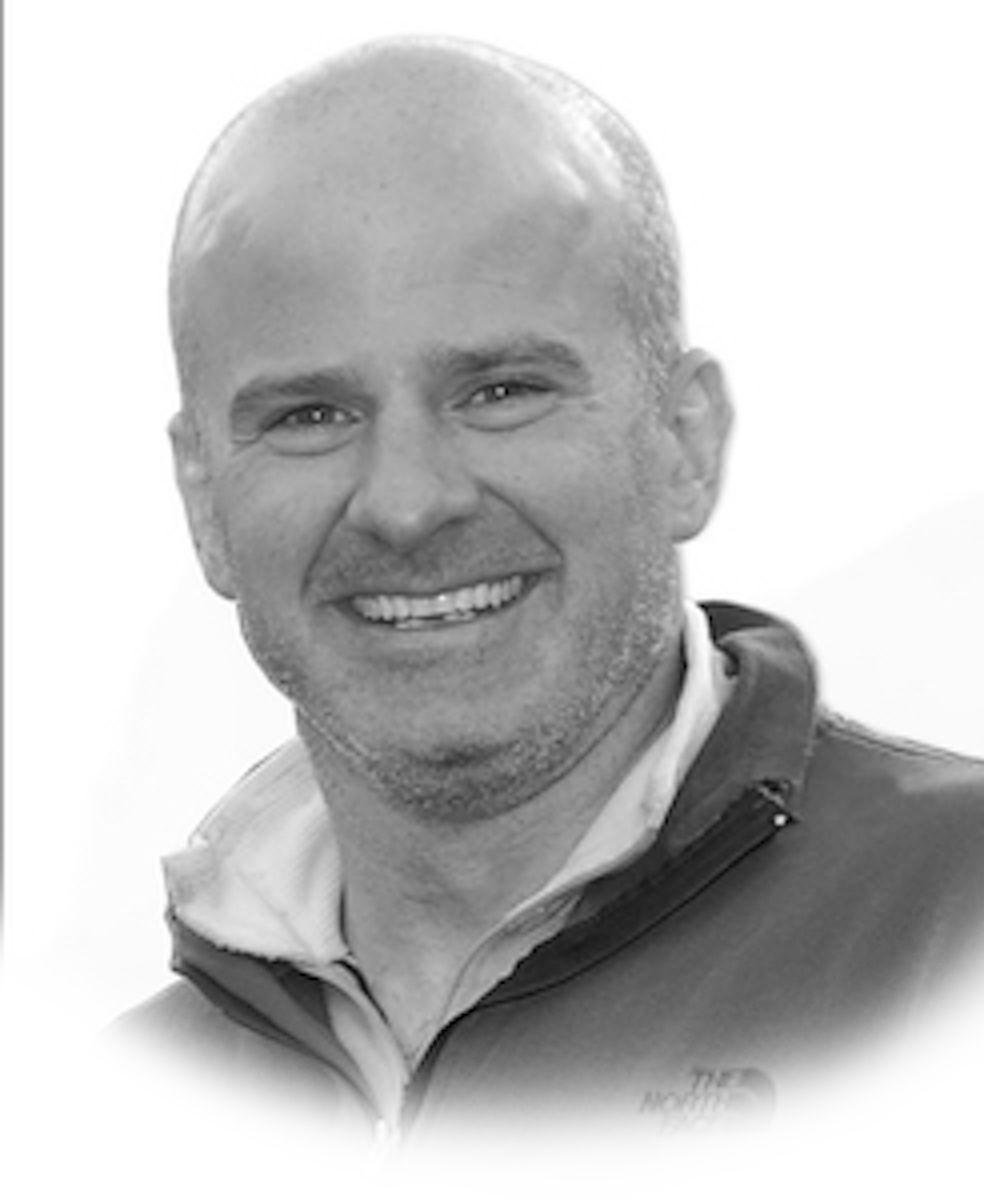 After spending my adolescent years as the kind of snotty, know-it-all kid who often clashed with sports coaches, I now find myself in an odd position as I close in on my 49th birthday. Not only am I coaching a kids' baseball team for the Basalt Rec Department, but I've also started working with an – as he calls himself – executive leadership coach.
I'll let those of you who know me take a moment to laugh off the irony. If you don't know me, trust me: No one has ever used the word "executive" in connection with me before.
But I did feel like I could use some help professionally – like from a coach or mentor – and it seemed like life coaching was becoming a thing in the Roaring Fork Valley, so I decided to look into it. I reached out to a friend of mine who terms himself a success coach, and he directed me to Jeff Munn, an International Coach Federation-certified executive leadership coach who lives in Carbondale. And then, for whatever reason, Munn agreed to work with me rather than with yet another burned-out CEO looking to make a career change.
If you're wondering what the difference is between a success coach and an executive leadership coach, you don't know the half of it. The ICF also certifies, among others, self-confidence coaches, personal growth coaches, strategic thinking coaches, team effectiveness coaches and coaches in both communication skills and interpersonal skills.
Yes; apparently, there's a difference between the two.
It makes sense, though, if you think about it. We have coaches for just about everything else around here. We've got skiing and snowboarding coaches, classic-style cross-country skiing, skate-skiing and skating coaches, yoga and pilates coaches, volunteer baseball coaches like me, running coaches and even snowshoeing coaches, which is pretty much a walking coach.
So now we've also got a crop of life coaches, to use a catch-all phrase, here in the valley, and they can charge anywhere from $200 an hour to $50,000 or more for a full year of working with a client. I went with Munn because he cut me a deal and my parents gave me an early birthday present.
As someone who has always had problems following a career path and completing long-term projects, I've been interested in life coaching since I first met the Carbondale-based success coach, Jeff Patterson, a few years ago. It sounded like something that could maybe help me get my act together, but as with all things, I was more than a little skeptical. I wasn't sure what coaching entailed, and I had serious doubts about how much good it could do me at this point in my life. I figured I had to try something, though, so despite my reservations, I signed up for a six-month program, committed myself to making it work and started earlier this month.
To this point, we've been working on trying to instill better habits, and that actually seems to be working. I'm on a 10-day streak right now of getting up each morning, meditating for 10 minutes and then typing out 750 words of gibberish as fast as I can. (These aren't those 750 words of gibberish, by the way, as much they might seem to be.)
I'd tried meditating before, and I think my personal best was one day in a row, so there's clearly been some improvement there. Can this be attributed to me being coached and being accountable to someone? Maybe, but it remains to be seen how it will work out in the long term. I'm probably a difficult case for someone who's used to working with overachievers. I think that's likely why Munn cut me a deal and agreed to work with me. He wanted the challenge.
As for the baseball team, since I know you're wondering, we're currently 1-2 on the season, but we've played great in every game, especially the last one, when we were forced to play with just eight players but kept battling and my son Griffin hit a run-scoring triple. 
I really think everyone on the team has gotten better since we hired an assistant coach, hitting coach, pitching coach, bench coach, bullpen coach, strength coach, conditioning coach, first-base coach and third-base coach, just like every team in the major leagues.
Yes, they really do have coaches for all those things. The difference between communication and interpersonal doesn't seem so stupid now, does it?
Todd Hartley still thinks watching golf on TV is the highest form of meditation. Email him at todd@aspendailynews.com.