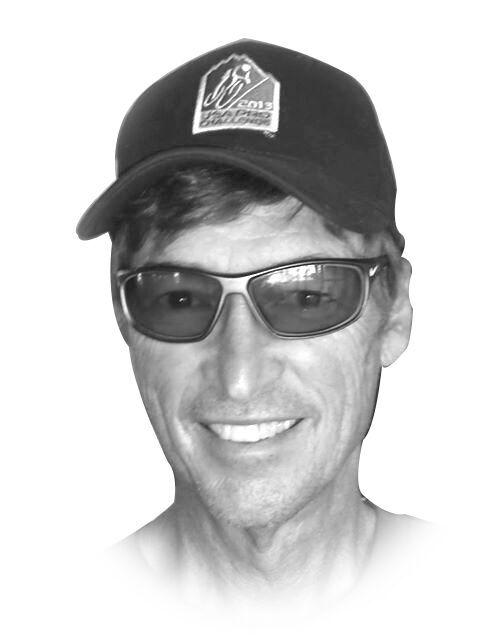 ST. GEORGE, UTAH — Getting away for two days from the maelstrom of American politics is difficult in a momentous election year, even in this deep red state presumed to be Trump territory.
St. George is like and unlike Aspen in so many ways that cultural and political differences are more sharply apparent than in the usual places my wife and I like to go, bringing the nostalgia and the future together in one place. Like Aspen, this is a tourist town focused on outdoor life and athletics, home to a booming retirement community.
Where we have the mountains as a playground with hiking, biking and skiing, St. George offers an even more extensive network of paved bike trails and a seemingly never ending series of competitions ranging from the Huntsman Senior Games in October to a casual Ironman triathlon (yes, the full 2.4-mile swim, 108-mile bike and marathon) this weekend that scattered competitors in and out of town.
Riding up Snow Canyon, a standard local version of the classic Maroon Bells climb only shorter and twice as steep, I passed a few Ironman competitors in the nearly 100-degree heat as they worked their way through miles 30 to 34.
In the grocery store, the restaurants and on the sidewalks, softball players (here for a regional tournament) of a different shape and temperament were as obvious as they were ubiquitous, seemingly without time or inclination to shed their uniforms for civilian clothes.
Even here, where softball is king most of the year, politics intrudes. One can't escape the irony of the Dixie State University student radio station's heavy play of rap music in an almost virginally white community populated by a religious Christian-like majority Mormon culture. That culture initially welcomed black people, then rejected them as morally inferior and finally rescinded the explicit race-based restrictions on black membership.
Yes, like and unlike everywhere else, the struggle against deeply rooted bias goes on in fits and starts. Now and then, a move to shed the appellation "Dixie" arises but the cultural roots are deep with Dixie Motors, Dixie Nutrition, Dixie High School, all derived from the designation of the warmer southern Utah counties as Dixie, settled by Southerners and 300 families who Brigham Young chose to settle here.
Long after the Chicks abandoned Dixie, and even longer after blackface, Rebel mascots and mock slave auctions were dropped, the Dixie designation remains in spite of official church policy against racism with occasional uprisings against policy.
Yard signs are back in fashion here and at home, the consultant class having finally accepted that there is some merit in visually proclaiming allegiance. Surprisingly, my Biden/Harris sunscreen sign outnumbered visible Trump signs 1-0. Utah is, after all, home to the one and only Republican not absorbed by the Trump cult, Mitt Romney.
The largest yard signs are double-sized admonishments to "Keep Washington County Red," an anodyne way of urging Republican votes without a link to the Dear Leader who took 68% of the vote here in 2016.
St. George wrestles with its own local economic issues. It's a good place to visit to view what can happen with an unrestrained auto-oriented culture seeking growth and expanded tourism. The street fronting our pleasant little Clarion hotel is 10 lanes in width and takes almost half a minute to cross; our mighty Highway 82 is almost a cow path in comparison.
Sprawl has decisively defeated density as the go-to development pattern. Commercial activity, outlet stores and every franchise fast-food purveyor line the banks of the I-15 river of traffic. The downtown seems moribund with street-fronted stores seemingly untouched in appearance from the 1950s. Literally miles of gated communities line the parkway to the awesome Snow Canyon State Park.
By the time this is published, I will be back home, grateful for the amenities and friendliness I found here and ready to plunge into 42 action-packed days in hopes of keeping the republic from returning to the fantasies left by the real Dixie and that would have a woman appointed to the Supreme Court who espouses the primacy of the male over the female in family matters. Hope you will join me in making change.