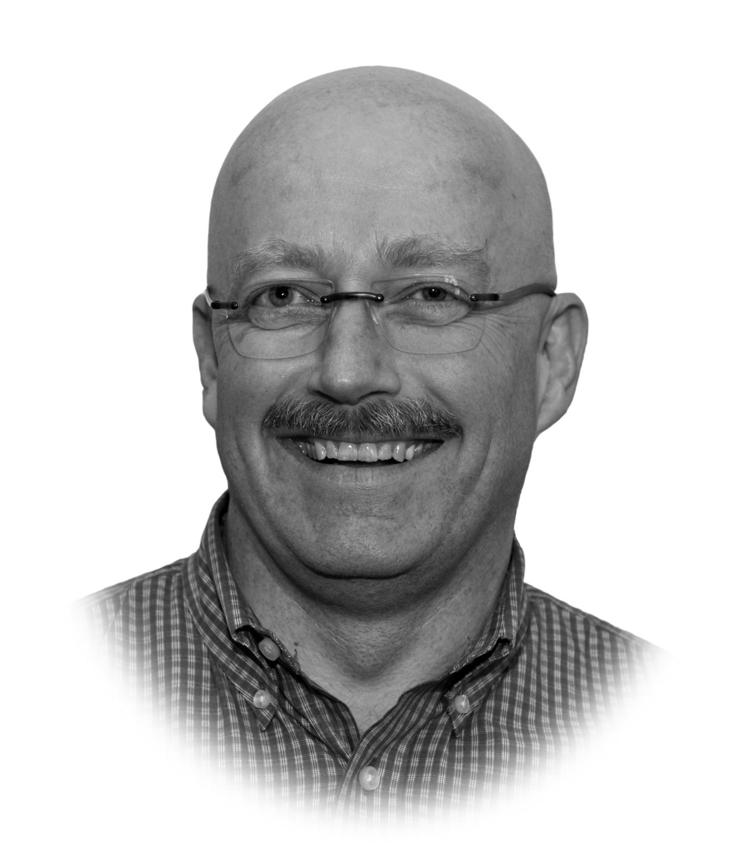 Approved by Congress in 1956, when our elected officials still understood that one of government's primary roles was to find ways to unite rather than divide us, the interstate highway system connects us from east to west, from north to south and from our largest urban centers to the most rural places imaginable. The originally planned interstate system was finished in 1992 with the completion of the nearby Glenwood Canyon section of Interstate 70. Over the years, it has served to unite us as a nation in ways unimaginable in the years before its construction.
Also in 1956, Aspen's city government moved to the then 64-year-old Armory building at the corner of Galena and Hopkins. For the past 62 years, the center of Aspen's municipal government operations has been a building that previously served as an ammunition storage facility, a roller rink, and a community gathering place.
The venerable old building went from being a large open warehouse to an overcrowded three-story office building with a subterranean council chambers. Aspen has for so long used a building ill designed for its city hall that no one seems to completely recognize the adverse impacts of its limitations, beyond its obviously too small size.
Last week, Aspen's City Council approved ballot language permitting the voters to weigh in, not on whether to build a new, modern, efficiently designed, community focused city hall, but rather on which of two very imperfect options for new administrative offices they dislike the least. The armory will remain Aspen's official city hall, and the basement will continue serving as Aspen's ineffectual comfort zone for dysfunctional civic discourse.
One option is construction of a 37,000-square-foot administrative office's building for $22.5 million, or $604 per square foot, at Galena Plaza (the "Galena Plaza" option). The other is for 27,000 square feet of developer Mark Hunt's properties at 517 East Hopkins and 204 South Galena (the "517 Hopkins" option), for $32.5 million, or $1,204 per square foot.
The Galena Plaza option has the advantage of actually being designed for its intended purpose. It has also been extensively vetted by council and the public over the past three years. But it is shrouded in the threat of a legal appeal that seeks an up or down vote on its construction.
The 517 E. Hopkins option remains un-designed, as far as I can tell, let alone vetted publicly. But the Galena Plaza plaintiffs are apparently willing to settle their dispute if a majority of voters choose the Galena Plaza option over Hunt's 517 Hopkins option in an "either-or" vote, instead of the "up or down" vote on the Galena Plaza option only, which their legal action seeks.
On the other side of this absurd legal equation, city council members are now willing to ask the voters for permission to spend $10 million more in taxpayer funds to get 10,000 square feet less of office space (the 517 Hopkins option) so a couple pesky lawsuits will go away. All at the mere cost of three years and hundreds of thousands in Galena Plaza predevelopment planning time and expense.
Meanwhile, Mark Hunt argues that Galena Plaza is simply too valuable as a location to waste on office space. Of course, Hunt stands to make $32.5 million if the voters choose his 517 Hopkins option, not to mention the $12.5 million "discounted" price tag he has offered to remodel the armory. So, his motivations are clear.
And what would Hunt like to see on Galena Plaza instead of offices? A convention center, which I presume he would like to be paid by the city to build as well.
Almost ten years ago an art museum was a far better use for Galena Plaza than a convention center is today, and Aspen's voters turned that down. Yes, it's underutilized, but the reality is that all Galena Plaza has proven to be in recent years is a place where development proposals go to die.
So, how did Aspen get here? It's been a long and winding road, but the fact that the city is willing to risk spending $10 million more to get 10,000 square feet less in office space speaks volumes about the lengths this post-Referendum 1 council will go to avoid giving Aspen voters an up-or-down election on the projects they propose. ("Ref 1," as it's referred to in city hall, is 2015's ordinance requiring voter approval on variance-laden commercial development.) And the false choice they offer of the too small, too expensive, unvetted 517 Hopkins alternative to the legally entangled Galena Plaza option feels like a spectacular political and legal failure to me.
The interstate highway system helped transform the nation. A well designed, modern and efficient city hall that prioritizes public engagement could help transform Aspen into a center for functional and effective civic discourse that its citizens deserve. And ironically, if such a facility was built on Galena Plaza, it could be designed as the connective element between downtown and the Rio Grande park that Hunt, and others, claim to seek.
But it is not to be. Under either the Galena Plaza or the 517 Hopkins option, the 126-year-old armory building that was never designed to be Aspen's city hall is and will remain so. And Aspen's citizens will remain relegated to the ineffectual comfort zone of its basement for another half century or so.
If I were an Aspen voter, I would be wondering why I don't get a third ballot option, like "none of the above."