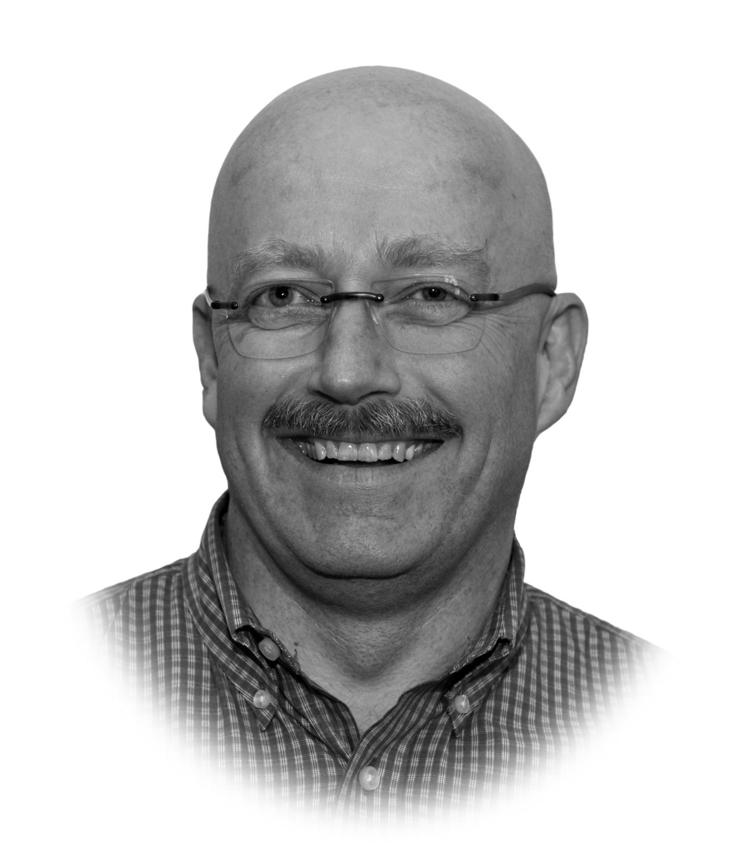 Over the past several weeks two issues have dominated Aspen political headlines. The "Galena Plaza vs 517 East Hopkins" city offices controversy, upon which Aspen voters will weigh in this November, and the Aspen School District's now-boiling dispute over the tenure of superintendent John Maloy. Both issues give the appearance, at some level, of orchestrated attempts to minimize information sharing and admonish those who would deign to publicly disagree with the "company line." Fortunately for the public, both issues also involve players who refuse to stick to the script.
On Nov. 6, Aspen voters have an "either-or" choice between a new office building on Galena Plaza, or office space in developer Mark Hunt's yet-to-be-constructed 517 E. Hopkins Ave. building, and the adjacent Aspen Kitchen restaurant space on the top floor of the 204 S. Galena St. building.
The comparative details between the options seem to be getting murkier as the election nears. I won't add to the confusion by trying to explain exactly what the city thinks these two projects might cost, but I will predict that in the end it will be more than they think.
The city's big benefit from the "either-or" vote is the end to litigation with Aspen residents Marcia Goshorn, Steve Goldenberg, and "ex officio" pseudo plaintiff and long-time political pot-stirrer Toni Krohnberg over the question of their ballot petition on the Galena Plaza option.
A week ago Monday, at the city's regular council meeting, council member Bert Myrin, who has a reputation for occasionally stirring a pot or two of his own, sought information about whether or not two properties — one which the city is proposing to sell (312 W. Hyman Ave.) and one which it has already purchased (the Woody Creek gravel pit) — had been appraised.
Appraisals do not exist for either property, and Mayor Steve Skadron found Myrin's inquiry to be a "gotcha" tactic, I suppose intended to make others in the room look bad for not seeking an expert outside opinion of value on such high-priced transactions. For the transgression of supporting expert estimates of value in advance on publicly funded real estate deals, Skadron scolded Myrin for not acting in a "professional manner."
City Manager Steve Barwick informed council that seeking an appraisal is a "case-by-case" decision. Why "case by case" is anyone's guess. Perhaps it's because Aspen's elected leaders think that using tax dollars to buy and sell some of the most expensive real estate on the planet is like ordering the "market price" lobster special at a really swanky restaurant. If you have to ask how much it costs, you can't afford it anyway.
It's common sense everywhere but Aspen city hall. You want to know how much a piece of property is worth before you sign a contract to buy or sell it. For some reason the city tends to get that backwards. For example, the city's $23 million contract to buy 517 Hopkins from Mark Hunt is $3-$5 million higher than Randy Gold's subsequently requested and verbally delivered appraisal of $18-$20 million. Strike one.
An after-the-fact appraisal is also pending on the also already-under-contract Aspen Kitchen space at 204 Galena. I can't wait to see how much less it's worth than the $9.5 million contract price. Strike two.
I suppose Mark Hunt has to get the money from somewhere to offset the $3.3 million "discount" he is offering to renovate city hall. Strike three.
Refreshingly, while Myrin supports the overpriced Mark Hunt deal, he apparently wants the council and community to have complete information about the real estate transactions the city is involved in. I guess we will find out in November if Aspen voters are tired of their tax dollars being used to overpay for property.
Meanwhile, over at the Aspen School District, the dispute over the tenure of Superintendent John Maloy, which has apparently been simmering in the hearts and minds of many parents for a long time, boiled over this fall. The school board and superintendent's support for recently disbarred and convicted (in Missouri) human resources director Elizabeth Hodges is clearly the catalyst that fanned the flames.
Both the Aspen Parent Action Committee (APAC) that seeks Maloy's ouster at the end of his current contract and an anonymous group calling itself #weloveourschools are using really big newspaper ads to make their cases to the community. Last Saturday #weloveourschools took out a full-page ad in the Aspen Times that says in all caps "CONSTRUCTIVE DIALOGUE BRINGS SOLUTIONS. TELL US ABOUT YOUR OWN POSITIVE EXPERIENCE WITH OUR SCHOOLS."
Hmmm. Did they forget a step? Constructive dialogue among disagreeing parties requires addressing the negative in order to get to the positive.
For its part the APAC group, whose change.org petition had 307 signatures as of Monday night, countered with three half-page ads in the Saturday Aspen Daily News espousing "We can do better" than the current school district leadership. And they seem to be effecting change. At its meeting Monday night, in the face of a civil crowd — some constructively voicing their concerns, others their support and legitimate warnings to avoid overreaction — the school board agreed to conduct a survey regarding the district's culture. It's a start.
Clearly there is more going on in both of these situations than meets the public's eye. Which is why sometimes someone needs to be willing to risk admonishment for deviating from the script to remind those who think they are in charge that they occupy their positions of power at the pleasure of those they serve.
Paul Menter's email address is pmenter98388@gmail.com